Target Practice
Business Casual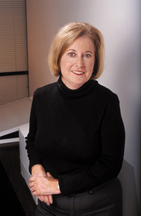 The nearly 250,000 students who attend Georgia's public colleges and universities dodged a powerful bullet a few weeks ago when the Board of Regents wisely decided not to push for a mid-year tuition hike as a way of dealing with a $65-million budget shortfall.
The fact that a large group of students from all across the state, representing almost all of the 34 schools in the university system — and armed with a petition signed by some 35,000 of their peers — showed up at the state capitol to protest the threatened increase just days before the crucial vote obviously had an impact.
Nonetheless, Georgia's college students must be checking their backs to see if someone painted a target when they weren't looking. There will almost certainly be tuition increases next year and continued cuts in campus programs and services. Belt-tightening is one thing; cutting off the oxygen supply is another.
A college education is the key to just about any positive aspiration you can name. There is very little that is more important to Georgia's economic health and well-being than educating its young people. The state has not traditionally been at the top of the heap in terms of numbers of students attending college.
Only about one-third of Georgia's public college students are on the HOPE Scholarship; many of them will graduate with sizable student loans to pay off.
It is surprising that the voices of more business leaders have not been raised in indignation over the prospects of cuts to higher education. After all, it's Georgia's college graduates who should be adding their intelligence and energy to the top tiers of the state's employment rolls in the next few years.
But what has been especially disturbing throughout the process of scrutinizing the colleges' budget is the implicit message that students are somehow to blame for the budgetary mess the state is in. (Those spoiled college kids — wanting to take classes and earn degrees and get themselves an education. How self-absorbed of them.)
You have the sense that some of our political leaders have watched too many old movies and carry indelible mental images of carefree collegians stuck in a permanent state of irresponsibility: a bunch of SUV-driving, attitude-burdened, entitlement-seeking young princes and princesses who remove the silver spoons from their mouths only when they need to call up mom and dad to ask for more money.
This image of over-privilege is at odds with reality. A whole lot of Georgia's college students work while they are in school to pay all or a portion of their expenses. Some have family responsibilities, including spouses or children. It matters to these students if they have to come up with another $200 or $300; it matters if they have to stay in school an extra semester because they can't get the classes they need.
Freida Jones, director of student financial aid at Georgia Southwestern State University in Americus, says about 70 percent of her school's 2,400 students receive some sort of financial aid. 'This is South Georgia,' Jones says, and she doubts that many schools in her part of the state have a surfeit of students who don't have to worry about finances. At Augusta State University, a commuter school with a significant number of non-traditional students, about 60 percent of the 5,400 students receive financial aid, says Willene C. Holmes, director of financial aid.
Within the University System of Georgia there are research universities, regional universities, state universities, state colleges and two-year colleges. That's a lot of different schools with a lot of different kinds of students. As you move from one campus to another, the student profile changes, sometimes pretty drastically. The flagship University of Georgia in Athens has the largest proportion of students in the traditional 18 to 24 age group; but the average age of a University System student is more like 25 or 26.
Education, to these students and to their families, is serious business. They are, most of them, that close to being in a position to make a strong and lasting contribution to Georgia's economy. Shouldn't we be doing everything we can to make it easier for them to stay in school?
Susan Percy is executive editor of Georgia Trend.