Georgia's Do-Nothing Governor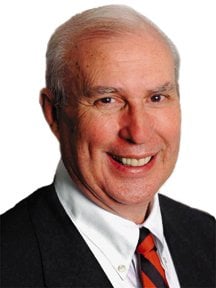 When he came into office Sonny Perdue wanted to be a leader. He said, "We're going to provide a vision and a goal for a better Georgia, an educated Georgia, a healthy Georgia, a safe Georgia and a growing Georgia."
What has he done to date? Georgia's education system has been gutted, due to extreme cuts in funding. Georgia's Medicaid system costs are spinning out of control. Services that the state of Georgia normally provide are being cut. Counties and cites are being put under pressure to furnish these services, and budgets are strained to provide police and fire protection.
A Georgia legislator was once quoted as saying he stayed in office because he never introduced a bill or pushed any local legislation, because it only made people mad. He kept getting re-elected year after year by sticking to this policy, by doing nothing. Perdue's approach to governing is similar. He has stated his intent to: "Let the legislature be the legislature." In other words: Do nothing.
Perdue recruited several top business people, including former bankers Jim Lientz and Tommy Hills, to help with managing the state, but critics say he only listens to his aides, who are young and inexperienced. Georgia's last governor, Roy Barnes, was the most aggressive in recent history. If there was any problem, anywhere, Barnes had an answer. He tackled any situation head on. Barnes made quick decisions and acted on them no matter the consequences. He created an agency to deal with transportation, formed special councils and boards to deal with water quality, turned education in this state on its head, and made a lot of people mad.
Gov. Barnes made so many voters angry, he went down in flames during the last election. This must be the lesson that Gov. Perdue has taken to heart, and it is taking a toll.
Department heads who are charged with running the state's agencies are leaving in droves. Twenty-two heads of agencies have been changed or replaced since Perdue became governor. They are retiring early or just resigning.
Some of this is normal. Lonice Barrett, who ran the Department of Natural Resources for a number of years, has been promoted. Harold Reheis, who was one of the most respected heads of a state environmental protection agency, was planning to retire before Perdue took office.
This attrition has been a slow trickle. None of the above has criticized the governor for lack of support. It may be just a coincidence that so many capable state leaders are leaving. We have a Republican governor for the first time since Reconstruction, and the changes could be a natural consequence of party changes. But you have to wonder.
Early in his term, Perdue sued Georgia's attorney general over one of the AG's rulings and lost. This had the unintended consequence of stripping what authority he did have over Georgia's other constitutional officers such as the heads of labor and agriculture.
Our governor at first refused to take any leadership role in the recent crisis involving the Board of Regents and University of Georgia President Mike Adams' relations with the UGA foundations. He did step in at the last, but let it fester way too long. Shouldn't Perdue look at reforming these bodies, as well as the Board of Regents? The examples of lack of direction could go on and on.
Is the jury still out on Perdue? He has a chance to change. The Commission for a New Georgia, headed by Lonice Barrett, is due to kick in later this year. This is the Governor's study panel that has the task of streamlining the way the state does business. Former Governor and President Jimmy Carter reorganized the state government over 40 years ago, with mixed results. This could be a way for Gov. Perdue to make his mark.
By being a do-nothing Governor, Sonny Perdue is governing by abstention, and power has shifted to the legislature. Eric Johnson, who controls the Senate, and Terry Coleman, who is Speaker of the House of Representatives, are sharing the duties of running the state. Both are excellent men, and Georgia will be well served in their hands. But is this what we need or want from our state government? We need leadership, and we are not getting it from our highest elected official.
Neely Young is editor and publisher of Georgia Trend Magazine. This column appears, in a slightly different form, in the October issue of Georgia Trend.