Quiet On the Coast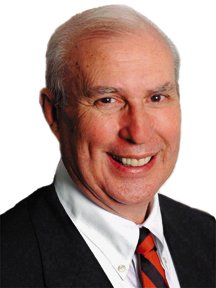 This summer's G-8 conference was a major success because nothing bad happened. Plus, it was great fun for the local residents who stayed in town during this event, which took place on Sea Island with the world's press stationed up the road in Savannah.
The G-8 is an annual meeting of the world's major democracies held to discuss economic and political issues facing their nations and the world at large. It was supposed to be a showcase event, for the eyes of the world were to be on Georgia during the short week of June 8-10.
The last time so many world leaders gathered on American soil was the 1999 World Trade Organization meeting in Seattle and it was a disaster. More than $50 million in damage was done to the city as some 100,000 protesters burned cars, looted and destroyed buildings throughout town.
Georgia was ready for whatever might happen. Brunswick, Savannah, St. Simons Island and Sea Island looked like armed camps during the event. Police units from cities all over Georgia were joined by federal and state troops to protect world leaders and local citizens from protesters and terrorists.
Most residents of these cities stayed away. The towns looked deserted, except for 20,000 police and federal troops and 2,500 journalists. And the protesters stayed away, too. Only a few hundred were in Brunswick and there was only one march onto St. Simons on the last day of the summit – and event that drew only 56 participants.
St. Simon's realtor Julia Jensen shared an unusual moment. While driving a client around, she was pointing with her finger to the many military installations located around the island. In short order, a black van pulled her over. An FBI agent walked up to their car and asked them why they were pointing. "We were just looking," she replied. The agent advised her to be careful, then with a big smile, went on his way noting they were not a threat.
The day before the summit, Otis and Martha Lee Brumby and Bill and Sidney Smith were riding bikes near their home on Sea Island when they saw two large limos pass by. Then a nice looking man with his dog smiled and waved as he drove by in a golf cart. It was George W. Bush. President Bush was on his way to meet Sea Island President Bill Jones for a short fishing trip. The Marietta residents and a few other neighbors waited patiently for the president to return from the fishing outing. He greeted them, lamenting that he caught no fish, but said he would love to pause for photographs with the group.
Later, television cameras captured the same group in town, where Mrs. Smith reported that she advised the president to "go home and take a good old South Georgia nap."
On every street corner police cars from cities throughout Georgia were in evidence. A few I noticed included Rome, Calhoun, Pelham, Cartersville, Atlanta, Marietta, Dalton and Columbus. It was clearly a statewide effort in so many ways. As it evolved to be a very quiet summit, many of them had long, hot and boring jobs. Imagine being on the beach in a full dress police uniform! The officers from Alpharetta were the best prepared, patrolling on bikes in proper biking attire.
In sympathy, local churches and residents began taking them refreshments, much of which included cookies from Sweet Mama's, fried chicken, sandwiches and drinks. One officer said he had never been so well fed; another said they all expected some serious dieting when they returned home.
In the Black Banks neighborhood, resident and local attorney Tom Whelchel and his wife, Ann, reported that their neighborhood hosted an old-fashioned low country boil for the security personnel stationed practically in their back yard. Intense security coverage blanketed the marsh area surrounding the helicopter launching pad where the G-8 leaders arrived and departed almost daily from Monday through Friday. How like us Southerners to make these security folks feel "right at home."
Security was tight in the air also. On June 9, several golfing buddies from Marietta went on a golf trip to Florida using their small airplane. They forgot to file a flight plan, and as they were passing between Sea Island and Jacksonville they were startled to see an F-16 fighter jet buzzing them at close range.
Many citizens participated in the local event by volunteering to work with the State Department as drivers, hostesses, receptionists, translators, office workers. One such volunteer, St. Simons resident Connie Herndon, got a much bigger volunteer job than she bargained for. While she was on duty at the Lodge, where the Middle Eastern delegation was staying, a surprise request came from the wife of the president of Turkey. It seems she wanted to have a private tour of St. Simons Island to learn about its history. Neither the arrangements staff nor the Secret Service was prepared for this.
After much discussion, Connie was asked if she could come up with a comprehensive 60-minute tour of the island. With typical Southern graciousness, Connie, a history major, said she would give it her best and did just that. Needless to say, directing the Secret Service driver, acting as a tour guide, pausing for interpretation, and condensing 200-plus years of American history might have ruffled the average person. But Mrs. Herndon enjoyed the challenge, making a new friend in the process.
My wife and I were amazed over and over at what a statewide event this was – the incredible detail involved in moving around world leaders was handled smoothly by Hunter Air Force Base staff. The hospitality provided the press from 17-plus foreign countries by the Savannah and Atlanta Chambers at the Convention and Trade Center was unsurpassed. The latest in technology was at their fingertips.
Coastal Community College did a superb job in hosting the demonstrators. It provided space for educational forums and entertainment, as well as food, drink and tents. The Sea Island Company did a great job in preparing for every possible detail and emergency.
Many stories have come out of the G-8. I have shared just a few – but all involved agree it was an experience they will never forget. Bill Jones III had to be the most pleased of all because the president of France publicly praised the food of the Sea Island Club, saying it was as good as or better than France's. Rumor has it that his favorite dish was an all- American favorite. For Jones, that had to be the slaw on the dog.
Neely Young is the editor and publisher of Georgia Trend.