Peaceable Kingdom
Business Casual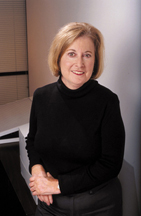 Blossom has a new home, but the six baby ducks who used to swim in the pond behind our office building are MIA.
Blossom is a friendly and engaging little dog – a lab mix, as far as could be determined – who showed up in our parking lot one afternoon not long ago. We are on a busy thoroughfare off Gwinnett's Jimmy Carter Boulevard that seems to bring out the inner NASCAR wannabe in way too many drivers. It's dangerous enough for humans, but downright perilous for four-footed creatures.
Blossom's arrival sent the dog lovers on our staff into action. Our managing editor retrieved a spare leash from her car, then she and the assistant ad manager rounded up the dog, who actually was pretty happy to be rounded up.
We are an office full of animal lovers – dog people, cat people, what-kind-of-animal-you-got? people – and we are always prepared: leashes, dog biscuits, cat food, water bowls, dog blankets.
Blossom ate and drank, allowed her teeth to be examined and her ears to be scratched and then curled up for a nap while her rescuers tried to figure out what to do. She was clearly used to being around people.
Leaving the dog where they found her was not an option, so one colleague decided to take her home for the night, then bring her back the next day while she tried to find Blossom's owners. She proceeded to load the dog into her car.
Now at this point, the story takes a strange turn – the kind that would never work in fiction but occasionally presents itself in real life. Occupants of a passing car recognized the dog; they stopped and identified themselves as owners of Blossom's mother. They had passed the puppy along to another family, they said; but they were sure this was their Blossom. So, after some conversation – by this time the two rescuers had grown fond of the dog and felt very protective toward her – Blossom's mom's owners packed up Blossom and took her to their house. The next day they e-mailed with some photos and some information.
Apparently the dog's previous owners had "lost" her in some fashion – she had been on her own for a month or so – and chose not to reclaim her. Blossom's family promised they would find her a good home.
And, just yesterday, we got the word that they had indeed found a family out in the country with a fenced-in yard and two children dying for a dog. (Who knew that such a setup actually existed? It's exactly the sort of place that parents used to tell their kids all lost pets went to.)
The duck story, at this point, does not have a happy ending. One day we were all entertaining ourselves by looking out the window and watching the mother duck tending her six youngsters. She was fussy and vigilant, shooing away any turtles who came too near. The next day the mother duck wandered out onto the road and was killed by a passing – and probably speeding – car. This time another ad rep sprang into action. She got on the phone and found a wildlife sanctuary that was willing to take the ducklings and give them whatever help they needed to reach adulthood. She spent a couple of hours on a Friday night trying to lure the little ducks to shore so she could scoop them up and deliver them to their intended rescuer. Sadly, they would not cooperate, and she had to leave without them.
When we returned to work the following Monday, the ducks were nowhere to be found. We tell ourselves that someone else probably rescued them, and we are trying not to cast suspicious eyes on the big beautiful hawk who swoops grandly around the pond several times a day. But we don't actually know what became of them.
In my own fantasy version, the little ducklings have re-located to a farm (perhaps somewhere close to that family in the country), joining the scruffy-looking stray cat (who, of course, would never harm them) that another colleague and I fed over a period of months. It took ages before he would let either of us touch him and we had just begun to wonder if we could actually get him into a cat carrier and deliver him to a safer location when he simply vanished.
This peaceable kingdom stuff is hard.
Susan Percy is executive editor of Georgia Trend.