Our Towns, Our State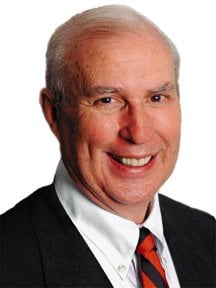 Georgia Trend's most popular features each month are the stories that focus on individual communities. We are the only statewide publication that offers stories on the economic development of cities and counties throughout Georgia. For many years these stories recounted the explosive growth our state experienced, especially during the period between 1993 and 2000.
Yet for the past three years, the stories have been about how towns and cities have coped with plant closings, layoffs and downsizing from loss of jobs to overseas markets. This trend is going to continue. Since 2002 more than 2 million American manufacturing jobs have been lost. Georgia has lost almost 100,000 manufacturing jobs since the 1998 recession.
In the future, we want to find out what has happened to the people affected by these layoffs. We expect to find some inspirational stories.
When we write these local economic development stories, our first contacts are the president of the local chamber of commerce and the area director of economic development. These are the two people directly associated with the economic well-being of their community. They give us a sales pitch on their communities similar to what they would give to an industrial prospect. We want to include that part of the story – making it clear that our editorial and advertising messages do not mix. We also try to include the main players in the community, which might be the mayor, county commission chairman, school superintendent or president of a local bank. Sometimes the most important person in town is someone who runs a service station or local hair salon.
Then we ask two questions: "What are your problems, and what are you doing about your problems?" The answers to these questions give our writers the real lay of the land.
For instance, when Thomaston Mills shut down a few years ago, some 1,400 employees lost their jobs. Last year our story focused on how chamber president Betsy Hueber and others pulled their community together and recruited new industries into the area.
There are several factors that can turn a plant closing into a positive experience, not a death sentence. A few years ago the closing of a Levi Straus plant forced the Valdosta community to become more diversified. "The Levi closing helped us to expand our horizons," says Vicky Hughes, an officer with the Lowndes County-Valdosta Economic Development Authority.
Communities throughout the state are coping well with job losses. There are several reasons for this. For instance, agribusiness is coming back strong. A local county agent told us a story about an Americus farmer who made $100,000 from his watermelon crop this past year. Agriculture is the largest part — more than 50 percent — of Georgia's economy. Two years ago Congress passed a new farm bill that shifted more subsidy payments toward the farmer, rather than the landowner. This shift has made farming more attractive for the small farmer, and has brought economic opportunity. In fact, crops were successful last year and there were almost no subsidies paid by the federal government; this situation alone will increase jobs.
Ecotourism is another industry providing new jobs throughout the state. Along the coast, trips down the marshes of Glynn County have been a tourist favorite for years. Many resorts have added bird watching, stargazing and whale watching as important activities for guests. The same opportunities are available in other parts of the state.
Our university system has Georgia Small Business Development Centers (GSBDC) throughout the state that devote extensive resources to help promote small businesses in rural and urban areas. For instance, in Douglas, Georgia Tech representative Don Betts works exclusively with families who have been displaced to help them start new businesses.
The growing service sector should offset many manufacturing job losses. These jobs include health care providers, accountants, computer system designers and education and government services providers. Leisure and hospitality industry expansion will also help fill the gap.
Our Area Focuses are the method we use to cover our state's business and political scene. These new developments including agribusiness, ecotourism, small business development and service sector jobs will help bring Georgia out of the economic doldrums. We hope our stories help document this change.
Neely Young is the editor and publisher of Georgia Trend.