Marathon in Boston
Business Casual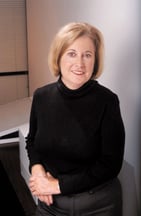 Boston has a lot going for it: 400-plus years of history; a comprehensive and well-funded public transit system; a vibrant downtown; an all-but-completed $14-billion-plus construction project called the Big Dig; and a whole neighborhood full of great Italian restaurants. It also had, for a few days in the spring, a contingent of Metro Atlantans, courtesy of the Atlanta Regional Commission's annual LINK trip.
LINK — standing for Leadership, Involvement, Networking and Knowledge — is an apt name for the yearly pilgrimage to a distant urban location for a crash course in how other places approach their problems and set their priorities. Previous destinations include Chicago and San Francisco. This year's trip, the eighth, brought more than 100 metro area business and civic leaders to Boston to meet with their counterparts.
The Atlanta team included Mayor Shirley Franklin, DeKalb CEO Vernon Jones, Gwinnett Commission Chair Wayne Hill, Cobb Commission Chair Sam Olens, Douglas Commission Chair Rita Rainwater, Fulton Commission Chair Karen Handel, Clayton Commission Chair Crandle Bray, Hartsfield-Jackson General Manager Ben DeCosta and MARTA General Manager Nathaniel Ford.
Boston doesn't feel or look like New York or D.C. or anywhere else. It is its own place — friendly, with a brisk affability and good-natured energy that's very appealing.
The Atlanta group spent the better part of three days taking tours, sitting in briefings, listening to Bostonians talk — and peppering them with questions about their city and region. Speakers ranged from mayors, planners, academics and businesspeople to demographers, transit officials, think-tankers, economic developers and Boston partisans. They brought a mix of optimism, pragmatism, boosterism and candor. Not surprisingly, they didn't agree among themselves all of the time.
Officials from the Massachusetts Bay Transit Authority explained their system of subways, commuter rail and buses that gets more than $680 million a year in tax revenues from the state. Most of us were dazzled. Imagine all that state money funding the capital city's transit. (MARTA will be lucky to get $2 million from Georgia this year.) Not only that, but the Boston system serves more than half of the citizens of Massachusetts, who absolutely love it. What a picture of regional harmony.
Not surprisingly, some exurbanites had a slightly different take. "We are assessed . . . " to pay for the MBTA, said Lynn D. Sand, CEO of a newly formed 495/Metro West Corridor Partnership called the Arc of Innovation. "I wouldn't say we are served." The town where she lives is one of 175 communities that pays a yearly assessment for public transit; but her town has no rail and no buses. "It's a real rub," she said.
The LINK trip brought us face to face with some things we envied and some we didn't. The energy and activity of the city was exhilarating. People were out walking — to work, to shops, to restaurants, enjoying themselves day and night. Several of us took an evening tour led by Georgia Tech's Mike Meyer, a former Bostonian who didn't want us to miss the ground-level experience of the city. About 7:30 on a warm Thursday evening we took a short ride on the T, the oldest of Boston's subway lines, then walked briskly through the Quincy Market area, past a public waterfront park, across a bridge and into the North End, where Mike steered us toward pasta and cannoli.
What we didn't envy was the shortage of affordable housing that many of our speakers articulated. "When we recruit faculty at Northeastern," said Robert P. Gittens, vice president for public affairs at Northeastern University, "we don't go into housing costs until the ink is dry on the contract."
In Marlboro, an hour's bus ride from downtown Boston, we learned that very ordinary houses in the 495/Metro West corridor start at $400,000.
Many leaders tied this housing situation to a much-lamented "brain drain." Boston boasts some of the most prestigious universities in the world, but many of the graduates choose not to stay in the area.
"A lot of them go to Atlanta," said one demographer, Holly St. Clair of the Metropolitan Area Planning Council. And she's right. Even during the darkest days of recession, Atlanta has been a magnet for young professionals.
If it seems a little ungracious to compare and contrast the host city's merits with your own, it's irresistible.
Boston traffic, as it turns out, poses worthy competition to Atlanta's. Despite the public transit system, we were told it can take an hour and a half to go two miles in non-rush hour traffic on Route 128.
The city is justifiably proud of its historically strong neighborhoods. "One of the region's great strengths is the diversity of its communities," Charles Euchner, executive director of the Rappaport Institute for Greater Boston, told us. But Hubie Jones, who is with City Year, a Boston think tank, said the city remains highly segregated by race and leaders are too often preoccupied with guarding their turf.
Leaders speak candidly about political clout — "political will" was the phrase most of them used — invoking the names of Tip O'Neill, former Speaker of the House and Sen. Ted Kennedy. O'Neill is credited with securing federal funds for the Big Dig project, which replaced elevated roadways with new tunnels, and Sen. Ted Kennedy keeps the federal research dollars flowing into Greater Boston.
But Jones pointed out that Massachusetts has "no black Congressman, no black mayor, virtually no blacks or Hispanics or other people of color in powerful positions."
In terms of the Big Dig, Jones said, "black folk got dribbles," noting that Boston had no Maynard Jackson to flex his muscles in favor of minority contractors.
Local government in Greater Boston contrasts starkly with what Georgians know and understand. Counties have very little power in Massachusetts. Instead there are multiple towns with a strong home rule tradition. Charming, but not always conducive to quick decision-making.
David Soule, senior research associate at Northeastern University and former executive director of the Metropolitan Area Planning Council, bemoaned the fact that groups that come together to discuss the area's problems usually reach the conclusion: "We're fine."
In response to a question about inter-regional cooperation, a suburban speaker deadpanned, "We never cooperate with Boston."
One LINK participant summed up, at the end of a long day, "Regionalism is tough no matter where they try it."
Lynn Sand put it this way: "Regionalism is not rocket science, but sometimes it's harder than rocket science."
The speaker who really helped bring the visit into focus was Ira Jackson, a Bostonian who was in Atlanta briefly as head of the Arthur M. Blank Family Foundation. He offered what he called some personal perspectives on both cities and chronicled some of Atlanta's untapped potential.
When he talked about leveraging Atlanta's status as a college town, you could see a lot of light bulbs go on. "Transfer Atlanta into a college town," he offered. "You've leaving money on the table. Atlanta has the largest concentration of black talent in higher education anywhere in the world. Why not link that with Emory and other institutions of higher learning?"
Another suggestion: "Sustain and encourage community building [by including] folks south of Ponce and along the Buford Highway." Encourage a new generation of leaders, he said. "Become a region of inclusion — use racial diversity to advantage." And pay attention to Atlanta's entrepreneurial sector.
So by the time we were queuing up for our flight back to Atlanta, we may have been close to clicking our heels and saying, "There's no place like home." But I bet I wasn't the only one with visions of lively neighborhoods and commuter rail and public parks and active downtowns dancing in my head. And I know for sure I wasn't alone in wishing I had another cannoli.
Susan Percy is executive editor of Georgia Trend.