The Perfect Storm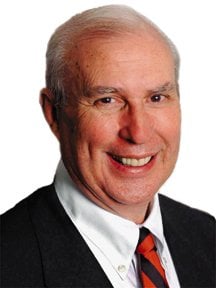 Nonprofit is a term adopted several years ago to denote charities like the Salvation Army, Heart Association, food banks and others.
These charities and others like them have faced major problems the past three years. Their clients, or those receiving the services of the nonprofits, have hit record numbers; yet donations have not kept up. Charities are being caught in the middle of what is being called the "Perfect Financial Storm."
I have been associated with the Salvation Army's Georgia operation for many years. Here's the Army's story.
Nationally the Army served 42 million people in 2003, a record number. These services included meals for the hungry, shelter for the homeless and clothing for those in need. The organization also provides summer camps and Army youth centers to keep kids off the streets. The Army operates Boys and Girls Clubs, helps the sick and provides food to homebound elderly citizens.
In Atlanta, the Army served 314,739 people in need by providing 120,712 meals for the homeless and assisting 99,422 people with basic social services.
Yet the world we live in is feeling the effects of a down economy. Georgia's unemployment rate rose and fell during 2003, hovering around 5 percent, and is expected to climb this year. We have one of the highest rates of personal bankruptcy in the nation. Tourism, one of our state's leading industries, suffered greatly and is facing a slow recovery.
Corporate scandals have created an atmosphere of distrust. Donations to United Way are down, and many nonprofit agencies have had to adjust. Endowment earnings were greatly reduced. Endowments are required by law to pay out using three year averages; if they don't earn enough dollars to maintain a positive average, there can be no payout. This situation has occurred for almost all 501(c)(3) nonprofits over the past couple of years.
Lastly, Joan Kroc, the widow of McDonald's founder Ray Kroc, left the Army $1.5 billion in her will. This money is highly restricted, and can only be used for new programs stipulated in the will. Yet the publicity has given a false impression the institution's financial status. (For additional information on this dilemma, see "Organizations" on page 49.)
The reality is that the Salvation Army in Georgia today faces a $700,000 shortfall and is in a financial crunch.
This situation could apply to almost all nonprofits in Georgia. Every one has a similar story. The "perfect financial storm" can only be relieved by increased donations, because most institutions have cut both staff and operating costs to the bone.
I hope the business community will step forward. We have a duty to help those in need.
As chronicled in his book Dark Star Safari: Overland from Cairo to Cape Town, author Paul Theroux was recently traveling by bus through the wilds of Sudan when he ran across a family whose car had broken down.
It was in a desolate desert area hundreds of miles from the nearest town and Theroux's bus driver picked up the family and drove them off the main road on a two-hour trip to pick up the necessary parts to get their car repaired. He then drove them back and stayed with them until the automobile was repaired, and they were sent on their way.
Later Theroux told the story of this experience to Sudanese author and former Prime Minister Sadiq-al-Mahdi. Theroux was impressed by the manner in which his bus driver had helped the stranded family on the road, rescuing them, much to his fellow passengers' inconvenience.
Mahdi replied, "Sudanese history precedes Egyptian civilization. A stranger is not a stranger here. He is someone you know. And this, coming to the aid of a weak person, is chivalry. That holds society together, I suppose. The criterion is how you treat the weak. The measure of civilized behavior is compassion."
The 17th-century English poet John Donne put is best when he wrote: "No man is an island, entire of itself; every man is a piece of the continent, a part of the main; and therefore never send to know for whom the bells tolls, it tolls for thee."
Neely Young is the editor and publisher of Georgia Trend.