Pardon Our Progress
Business Casual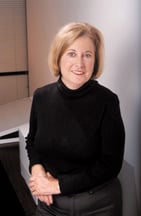 We counted five this morning: five bright, shiny yellow bulldozers clearing away the remnants of a nice little patch of woods across the pond our offices overlook in Gwinnett County. It's an unlikely spot for anything that's not paved, which is why we are so sad to see the trees disappearing. We are told the way is being cleared for a new apartment complex.
The first sign that our woodlands were in jeopardy came a few weeks ago when ribbons of ugly orange plastic fencing went up, a garish intrusion into what has always been an all-nature, all-the-time view – whatever the season.
The bulldozers showed up soon after the plastic – at first singly, then in pairs. We actually cheered the rainy days because we knew the mechanical tree-eaters and earth-movers would be out of commission for a few hours. This is the first time I recall seeing so many machines, and they are, unfortunately, working very efficiently. All the hardwoods are gone, and there is just a scraggly little strip of pine trees left at the edge of the water.
The bulldozer activity – as noisy as it is destructive – has overtaken weather and traffic as top conversation topics. We walk into each other's offices, point toward the machinery and say, ineffectually, "I hate that" or "Why do they have to do that?"
The view we have lost was the best possible job perk, a daily respite from the asphalt and concrete that seem to cover everything else around us. In the morning, it was a reward for evading the rush-hour traffic demons up and down I-85. Throughout the workday, it was a guaranteed de-compressor. There was no work crisis so acute that it couldn't be alleviated by a Great Blue Heron sighting.
In the fall, we had our own private leaf-changing spectacle. In the summer, the foliage blocked out all evidence of the sprawl that surrounds our small office park off Jimmy Carter Boulevard – surely the dead strip-mall capital of the Western Hemisphere. Even if you wanted to, and I can't for the life of me imagine why you would want to, you couldn't see the twin yellow "Gwinnett Is Great" silos that sit just to the west of us.
What I did see when I looked out my office window was a more-than-even exchange for the urban vistas I was accustomed to associating with an office-window view and thought I would miss once I got here.
And what I really came to love was watching the wildlife, perhaps surprising for a city girl most familiar with squirrels, pigeons and household pets. I'm a late-bloomer, to be sure. I had to bring in a "bird book" to help identify the heron. But even a rookie could spot the ducks and turtles and figure out that those funny-looking guys with the flat tails were beavers.
The ducks have taken a little vacation; but they're pretty hardy and I suspect they'll be back. I'm worried about the heron. I've only seen him once in the last few days, and he was clearly just flying through. I'll miss him, but I can't blame him for seeking more compatible surroundings.
As for the turtles, a colleague tells me we'll have to wait for warmer weather to see if they can survive all the disruption. I'm afraid even to contemplate the fate of the beaver families. It's hard to imagine where they might have found to migrate. The pickings are pretty slim; odds are an empty warehouse or a spec office building won't suffice. There's not much else available.
It's not that our little suburban oasis qualifies as a rare natural treasure. It simply is – or was – a pleasant counterpoint to all the development nearby and a natural mental-health enhancer. There's a reason why parks and greenspace and non-asphalted surfaces are so highly prized, even, or especially, by those of us who love cities. And a reason why people plant pansies in traffic medians and wildflowers along Interstate routes. And a reason why it wouldn't kill a developer to leave a hardwood tree or two standing.
Does all this make me an enemy of progress? A NIMBY obstructionist? A dilettante tree-hugger? Maybe, maybe not.
It's just that I see a lot more apartment complexes than I do Great Blue Herons and a lot fewer duckling families than bulldozers. I wish there were a little more balance.
Susan Percy is executive editor of Georgia Trend.