Covering Our Bases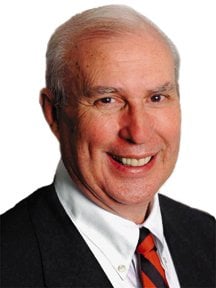 Georgia's military bases have a $21 million impact on the state, and yet we are woefully behind in preparing for the activities of the federal Base Realignment and Closure Commission, or BRAC, the commission concerned with the next round of base closings. With the change from Barnes to Perdue in the governor's mansion, Georgia has let important time slip by – time that could have been used to prepare for the next round of hearings, which begins in March 2004.
Georgia was spared during previous rounds of closures because of strong leadership in Congress. This time around, Zell Miller is a lame duck, so Saxby Chambliss is the lone leader with any clout to represent our state. In the last round, Georgia lost no bases while Texas and Florida lost a total of 10. With George Bush, a Texan, in the White House, and his brother, Jeb, the governor of Florida, Georgia will not escape this time.
Gov. Sonny Perdue has appointed two high-profile representatives, Sam Nunn and Mack Mattingly, both former senators, to head the Georgia Military Affairs Coordinating Committee. But the basic committee work to support their efforts is behind schedule.
Georgia Trend recently obtained a report from the Georgia committee, issued to the governor in April, in which the committee projects bases likely to be put on the BRAC hit list. The report color-codes 12 Georgia bases: three are red (most vulnerable) and nine are yellow (somewhat vulnerable).
The red list includes Robins AFB (Log Center) in Warner Robins, and the Naval Air Station and Dobbins in Marietta. Both Robins and the Naval Air Station were on the BRAC list in 1995, but escaped.
The yellow list includes Fort Gordon in Augusta; Moody Air Force Base in Valdosta; Fort Benning in Columbus; Kings Bay in St. Marys; the Navy Supply Corps School in Athens; Fort Stewart and Hunter AAF near the coast; Fort McPherson and Fort Gillem, south of Atlanta; and the Marine Corps Log Base in Albany.
The names of several Georgia military bases also appear on another unofficial hit list, this one online at www.G2mil.com, an online magazine written by Carlton Meyer. This is one of many scenarios floating around, but it shows some of the thinking going on in Washington.
The writer reasons that small military bases are inefficient to operate since each usually has its own housing office, chapel, security, dining hall, golf course, post office and other support facilities. Shifting these units to larger bases could save a great deal of money.
According to this particular list, the following Georgia bases fit in the small base category.
Fort McPherson/Gillem. Fort McPherson is described as an old, tiny base that is mostly a golf course. The Forces Command could relocate with the new Northern Command in Colorado. The 3rd Army Headquarters can merge into the Central Command headquarters in Florida. The Reserve Forces command can move anywhere. Fort Gillem can be turned over to the National Guard reserve units; MEPS and the AAFES distribution center would remain.
Navy Supply Corps School in Athens. This is a small base and, according to the memo, is in an odd location for the Navy and could be moved to any base to save money and manpower.
Marine Corps Logistics Base in Albany. The base is far from any major air or seaport, and far from any Marine units. It should close, the memo says, with its activities moved to other bases.
According to other sources, military bases such as Dobbins in Marietta have serious environmental problems. It would cost more to clean them up than to close them. Although closing the three bases Brescia mentions would have negative economic impact on the communities they serve, Georgia might consider itself lucky if they are the only bases considered for closing. Even if they are put on the list, local efforts might prevent their closing.
Neither of these lists is official, and the fact that bases are named on them does not necessarily mean they will be closed. But state and local pressure is needed to prevent Georgia from losing its bases, and time is running out.
(Editor's Note: The author and source of the second list was misidentified in the print version of this column; the error has been corrected here.)