Awards and Recognition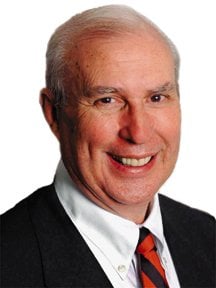 If it seems a little strange to be writing about the fall at the beginning of June, I hope you'll bear with me. The fact is, we have some special features planned this fall that have us excited — and, we hope, will get readers of Georgia Trend excited, too.
Part of our mission at Georgia Trend is to look at politics, and we have a good time doing that. Maybe too much of a good time — I'm sure some of those who practice the art of politics would say they get their share of unfair abuse from the media, including Georgia Trend. But politics is an honorable pursuit, and we want to recognize those Georgians whose leadership has made a difference to their communities. Our magazine is working with Jim Ledbetter, the director of the Carl Vinson Institute of Government at the University of Georgia, to develop an annual awards program to recognize outstanding state and local government officials. The first Excellence in Public Service awards will be presented during a ceremony this fall, and the winners will be profiled in the November issue of Georgia Trend.
There will be five awards each year. One will recognize a state official, elected or appointed. It could be the head of a state department, a distinguished legislator or even the governor. The other four awards will recognize local officials — two elected and two appointed. The elected officials could be mayors, council members, county commission chairs or commission members. The appointed officials could be city or county managers or heads of local governmental departments, including fire or police.
Helping us solicit nominations for the awards will be the Georgia Municipal Association, the Association County Commissioners, the Georgia Press Association, the Georgia Chamber of Commerce and other organizations throughout the state. Georgia Public Television is assisting with publicity.
The awards criteria include good stewardship, a record of ethical public service, innovation, responsiveness and promotion of citizen involvement.
We urge you to submit nominations before June 16, by email, to the Carl Vinson Institute "Excellence in Public Service" Awards, www.cviog.uga.edu/excellence. Contact is David Sutton, 706-542-6248.
Lawyers rival politicians as the butt of too many unfair jokes. The depiction of attorneys has certainly changed since the days when Atticus Finch set the standard for Southern lawyers (even if he was a fictitious character). But things may be turning around – today lawyers stand higher in people's esteem than accountants and business executives, whose reputations have taken a beating lately.
In December, Georgia Trend will feature "The Legal Elite: Georgia's Most Effective Lawyers." We are asking the state's experts — other attorneys — to help us identify lawyers throughout the state who are worthy of recognition. We are polling attorneys statewide and asking them to nominate lawyers both within their own firms and from outside in 10 separate categories. Essentially, Georgia's attorneys will be selecting their own "elite." We will include attorneys in the following categories: business litigation, personal injury litigation, criminal law, taxes/estates/trusts, labor and employment, corporate law, bankruptcy/creditors' rights, intellectual property law, family law and pro bono work.
Because many attorneys and law firms do extensive pro bono work, providing free services to the poor, or to nonprofits, we will give special attention to those who perform this kind of service. We will list names of the top vote-getters in all categories, and select 10 attorneys to profile.
Letters and nomination forms will be in the mail soon. All nominations must be signed, and all will be kept confidential. For additional information contact Susan Percy, executive editor, at spercy@georgiatrend.com.
We hope you will enjoy our effort help pick the state's selection of top attorneys. Who knows? Perhaps some of the winners will even resemble Atticus Finch.