Georgia Not 50th on SAT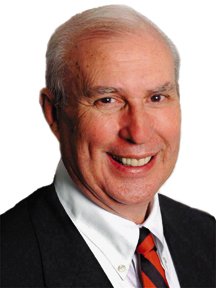 "Georgia Ranks 50th on SAT" read the newspaper's headline one fall day in 2002, even though the headlines and story that followed were incorrect. Yet it was a total shock to our state that after so much effort and reform of the public school system, the story said we were dead last in ranking when compared to the other 50 states on the Scholastic Aptitude Test (SAT).
"Printers indeed should be very careful how they omit a figure or letter," wrote Ben Franklin, a father of our country, and a newspaperman himself. I spent 35 years editing and publishing several newspapers in Georgia, and saw many a story not researched well enough by a reporter give readers a false impression. But this one was a doozy. It may have helped bring down a governor.
Georgia could not be 50th in the SAT because only 23 states use the SAT as their standard test. In the other states most students take the ACT exam, another college admission test.
Mark Musick, president of the prestigious Southern Regional Education Board, pointed this out in a recent opinion paper sent to editors and educators across the state. Musick said that for the newspaper story to be true and Georgia to be ranked 50th, North Dakota would have to be ranked first in the nation.
Yet North Dakota is an ACT state, and its 7,098 students took the ACT test. Yes, a small number, 191 students, did take the SAT, because they were the state's top students seeking admission to highly selective universities in the Ivy League, or other prestigious schools like Duke, Stanford, the University North Carolina and the University of Georgia.
In North Dakota, 191 students took the SAT. In Georgia 56,385 took the test. Yet North Dakota is ranked No. 1. Musick writes that Georgia can't be 50th in the SAT race when 27 states don't participate.
Jim Ledbetter, director of the Carl Vinson Institute at the University of Georgia, explains some basic differences between the SAT and the ACT. "The SAT," he says, "measures the aptitude of a student, in that it judges the potential ? or how a student will perform in a college class. The ACT test does some of the same, but it also measures the achievement of a student, or how much the student has learned in high school." This is a major difference that may explain why most states use the ACT.
Ledbetter says the college board commission has proposed major changes in the SAT for 2005 that would produce the same results as the ACT and measure what a student has learned. As an aside, he also explains that since Georgia has a much larger minority population taking the SAT, any state average would naturally be skewed. On the SAT, when you compare scores for Georgia's white students and Georgia's African-American students with their counterparts in other states, both groups rank about 20th, according to Musick's report.
If Georgia is not 50th, how do we rank in education? According to the overall ACT/SAT combined ranking Georgia was 40th, not dead last.
The first-ever 50 state student achievement tests were just released from the National Assessment of Education Progress. Results in reading and mathematics for 4th and 8th grade students can be legitimately compared because the same test was used in each state. Newspapers reported that in math and reading Georgia's 4th and 8th graders had overall national rankings of 37th, 38th, 39th or 40th, depending on grade and subject.
Mark Musick is doing a great service to our state addressing the problem created by claims that Georgia is 50th on the SAT. No one is claiming 40th is good enough. He points out that we need to focus on more important problem areas. The black-white score gap and the lower performance of Georgia students who take college prep courses are major problems. Our state has a higher percentage of economically disadvanatged students than most states, and these students have lower reading and mathematics achievement skills than other areas.
Almost every school system in this state has a different curriculum. Many have bloated topics that don't allow teachers to cover basic reading writing and mathematics. A proposed new statewide curriculum should address this last problem. We are not 50th in the nation on SAT scores, and this is an unreal issue. But being 40th in the nation isn't so hot either. Let's focus on our real problems.
Neely Young is the editor and publisher of Georgia Trend.