The Path to Excellence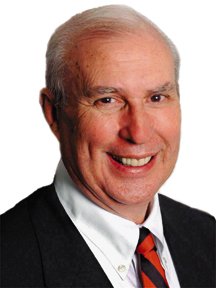 In this issue, Georgia Trend announces this year's 10 "Cities of Excellence." An independent panel of judges picks the winners annually for Georgia Trend and the Georgia Municipal Association.
Over the four years of my association with Georgia Trend, I have come to believe good communities share common themes and employ common strategies, prompting me to come up with my own "10 Top Tools for Community Revitalization." Some of these ideas come from an Internet story concerning economic development efforts in West Palm Beach and Delray Beach, communities that represent successful examples of Florida cities reborn. Some of this year's Georgia Cities of Excellence have used these economic strategies:
Develop a very graphic, clear and visually oriented master redevelopment plan, with broad-based citizen involvement and support. When Blue Bird Body Company left Fort Valley a decade ago for more populous Macon, the community leaders thought all was lost. But when Mayor John Stumbo learned that the company's Macon lease was about to expire, he gathered community leaders together and developed a master plan to convince Blue Bird to move back. They found a site suitable for the company and raised private money to renovate the building. Blue Bird moved back to Fort Valley and renewed a volunteerism effort that has since raised more than $400,000 for downtown development. This city involved all its citizens in the plan, which was broad-based enough to continue forward.
Change zoning and building codes. Many of the physical things that make cities memorable and cherished by those who visit and dwell there are often outlawed by old building codes.
Establish, beautify, soften and make safe a diversity of public places. Alpharetta is one of only three cities in Georgia to have a nationally accredited parks department. When Park Director Mike Perry came to the city 11 years ago, he had a budget of $500,000. Today it's $5.1 million. The city now has more than 500 acres of parkland.
Make great streets and pathways. Nick Masino has spearheaded an effort in Suwanee to pass a $17.7 million greenspace bond referendum. Using these funds, the city has reached agreements to purchase 193 acres of greenspace, part of which will be known as Suwanee Creek Park. This park will include a three-mile walk through the woods.
Preserve the city's culture, history and good architecture. If your city is a little short on history, create it. Anna Huthmaker owns violins and cellos created in the 18th and 19th centuries by European craftsmen, and she hangs them on the walls of her store in downtown Duluth. The city has used this shop to add a touch of old-world charm as it reinvents its town center. Duluth's Town Green is a community effort that started as a $25,000 gazebo that turned into a $1.5 million building, thanks to citizen involvement.
Fill the city with buildings. Vacant spaces invite crime, so fill spaces with buildings, or the next best thing: plant gardens and hedges, erect a garden wall, or commission a mural or two.
Build at human scale. Most great cities of the world are four- to six-story cities.
Build housing in the city. Cities need people living in them.
Establish a friendly and identifiable police presence and feeling of security on the streets. The city of Covington's police department has achieved international fame by drastically reducing crime. The department, run by Chief of Police Stacey Cotton, was the winner of the 2002 Webber Seavy Award, the "Oscar" of law enforcement, says Cotton.
Fund and rebuild infrastructure. No one thing will announce more clearly to citizens and investors that a city or county is committed to redevelopment than jumping into the rebuilding process headfirst. Sidewalks, streets, parks, water and sewer facilities and public buildings all need sprucing up from time to time. Unless a local government can put its money where its mouth is and take care of its own property, it cannot expect investors to take it seriously, nor can it expect new investment from existing home and business owners.
Some may say these "tools" are too expensive, or are for large cities only. This is not true. Look at Moultrie, whose citizens just passed a $5 million tax to building a new industrial park. People are crying for places to live and work. These tools for community revitalization can show the way.