Making Things Harder
Business Casual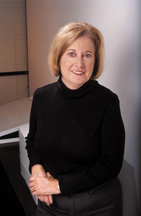 When the Atlanta paper broke the story of the flap over a controversial issue of a student newspaper in a DeKalb County high school – students wrote stories critical of the new county school superintendent, and administrators responded by recalling copies not distributed – I reacted like the former high-school newspaper adviser that I am. So I was perhaps one of a handful of readers whose first thought was not, "Boy did those administrators look silly," or even, "Kids write the darnedest things," but, rather, "I feel that adviser's pain."
The newspaper, called the Blue and Gold, is published at Chamblee High School, which is known primarily for having smart kids. The paper contained a news story and an editorial critical of the new school superintendent, Dr. Johnny Brown, recently arrived from Birmingham, and his ideas on student dress codes.
Once the superintendent questioned the school's principal about the stories, which he said contained errors, the extra school papers disappeared.
But it was not disgruntled administrators or outraged journalists who came immediately to mind when I read the first story. I thought instead about the adviser. I am guessing that this individual is probably not getting rich by serving as adviser or teaching the journalism class that produces the paper. I suspect that person is doing the job because he or she likes kids and may even like newspapers. Having some idea of what it's like trying to encourage youthful journalistic enterprise all the while instilling a healthy respect for accuracy and fairness, to say nothing of actually getting a publication out on time, I empathized. I continued to empathize the next day as the story morphed into an editorial in the Journal-Constitution and an op-ed page piece by the superintendent himself, pointing out that he is committed to free speech.
But once I moved beyond empathy to contemplate the larger implications I found myself stuck on the age-old question: Why do people who should know better insist on making things harder than they need to be?
What could have remained an internal matter, engaging at most a couple of hundred people, and would probably have blown over in a few days has been given statewide prominence. And I can't help thinking – since we are talking about an issue centered on education – that there might have been a learning opportunity or two missed. If the student journalists' stories contained inaccuracies, why not give them the opportunity to correct them? Write a letter, arrange a meeting, request a correction. Or, for that matter, why wouldn't the superintendent offer to make himself available to the students for an interview in which he could set the record straight and give the students the experience of interviewing a public official and of facing someone who is displeased with something that has been written about him?
Can it be tricky, the business of dealing with journalists-in-training? You bet it can. Do they always get it right, that balance between freedom and responsibility? No more so than their adult counterparts. In my advising career, there were days when I longed for less ambitious students who might be happy to editorialize about soccer schedules or school spirit and leave graver concerns to other advisers' charges. Dealing with significant issues can get messy.
In a phone interview with Georgia Trend the day after the first story appeared, Dr. Brown said his main concern is accuracy: "I was surprised because the people who wrote both articles, for whatever reason, didn't speak with me." He made it clear that he himself did not order the recalling of the extra papers (which were eventually un-recalled) and said he communicated to the Chamblee principal his desire that she "use this as a teaching and learning experience." He wants to be sure there is a process in place that will ensure accuracy and checking of facts prior to publication.
Okay, point made and, I suspect, point taken – at Chamblee and other schools in the system. Now it's time for everybody to back off and leave the student journalists and their adult advisers to the business of refining their reporting and editing procedures, so they can put into practice what they have learned. Don't make the process of student newspapering and faculty advising and even school administering harder than it needs to be.