I Have Paid My Share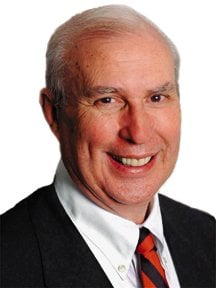 April 14, 1918
President Woodrow Wilson
White House
Washington, DC
Dear President Wilson,
Enclosed is a draft for $314.16, which represents my individual income tax for the calendar year 1917. This is an unreasonable 3 percent of my hard-earned income. I send this amount under protest. I especially resent this tax because it was first proposed by President Abraham Lincoln and passed by Congress in 1862 and continued for 10 years to help pay for the recent war of northern aggression. As a conquered nation in the South, we were made to help pay for this war through taxes, a most unfair situation. You reintroduced this tax in 1913.
While we have not made personal acquaintance, President Wilson, you and I have a close association. My father, Lt. James Young, CSA, was stationed in Augusta, Ga. in 1884, when you were also living there as a small boy.
You might recall Yankee troops storming through this small community burning and looting everything in site.
Confederate Lt. General John Bell Hood moved his troops close to my father's home at Youngs, south of Cedartown, in vain effort to strike Sherman's rear in October 1864. Yankees were soon on this same trail and passed through my father's home, destroying everything they could get their hands on.
My grandfather and namesake, Augustin Young, ran and hid in a ditch. But since he weighted 300 pounds, his belly made a large mound extending over the trench. A Yankee scout soon discovered him.
Before the Yankees reached Youngs, my family hid all our horses and mules in the piney woods. One of these, a big white mule named Buck, was especially dear to my mother, Emiline. All of these were discovered, and taken by the Union troops to help supply their infamous March to the Sea.
You know how important mules and horses are to the success of any farm, so after the Yankees withdrew, we were left with nothing.
Six months later, my mother woke up one morning to find a big white mule outside her window. Buck had come back! The Lord only knows the places he had been and what stories he could tell, if he could only talk. As you can see, we have more than paid our debts.
Slowly we put our lives back together, after the war. It has been a long struggle. After my father and mother passed away in the late 1800s, I was able to restore our farm at Youngs, and move to Cedartown. I invested the profits from our land to form a bank, The Commercial Bank of Cedartown, where I serve as president.
Due to the special need for farmers in our area, I formed a Foundry Company to produce plows and other farm equipment. I also formed several partnerships with close friends; own a clothing store with Mr. A.C. Cobb, and another mercantile store with the Busby brothers.
All of this produced an income of $10,179.06, listed as follows:
| | |
| --- | --- |
| Salary: A.E. Young, Banker | $1,800 |
| Foundry | $2,062 |
| Farm and Store | $1,616 |
| Stock in Cobb Store and Bank | $ 958 |
| Other Income | $3,743 |
| Total | $10,179 |
I have paid my share of taxes. Yet I resent the intrusion on my income. I have worked hard and long hours to produce this income for my family, which includes my wife and children, plus several aunts, uncles, cousins and other extended family members who live in my home. One is old Uncle Bob, who came to visit us from Texas and has stayed 30 years.
Why do you need taxes? Isn't the Great War over? I know you want to help Europe with your League of Nations and the Fourteen Points. But that policy will soon lead us to become Santa Claus to the World.
Will these taxes beget more taxes? What if the states decide to add taxes? Then the counties may join the movement. Then each city will impose taxes. Soon there might be taxes on property. Then sales taxes on items we buy.
Things may get out of control.
I know these are questions that can't be answered today. But someday, unless you repeal Mr. Lincoln's tax, on each April 15th, people may curse the day Woodrow Wilson became president of the United States.
Warmest regards,
Augustin Eugene Young
Cedartown, Ga.
Editor's note: I found my grandfather's individual tax return in some papers in an old trunk and wrote this letter on his behalf, based on family stories. I asked CPA Gina Ault, of Moore and Cubbedge, CPA in Marietta to figure his taxes for 2002. Ault calculated that, counting for inflation, my grandfather's $10,000 in income would be worth $140,000 in 2002. Today, his taxes would be almost 40 percent of his adjusted gross income. This would include 26 percent for federal, 6 percent for the state of Georgia, plus property taxes for Polk County and the city of Cedartown, plus state sales taxes, and possibly special local option sales taxes. As my grandfather predicted, the United States has become Santa Claus to the world.