Editorial and Submission Guidelines
We receive hundreds of marketing and public relations emails and phone calls every month and cannot respond to all of them. Please note that due to the high volume, Georgia Trend no longer accepts public relations pitches via phone. If you are a public relations professional, please send press releases to pr@georgiatrend.com. If it is a good fit for our publication, someone on our editorial staff will contact you.
Before pitching a company or idea to Georgia Trend, we recommend you take a look at a few past issues on our website to get an idea of the topics we feature and look at our Editorial Calendar. The magazine primarily covers economic development, politics and business in the state of Georgia, and we work 4-5 months out from the issue date.
Georgia Trend does not accept unsolicited articles or columns and does not cover events or business outside the state of Georgia.
If you are a freelance writer in Georgia or with knowledge of Georgia politics, business or economic development and are interested in writing for Georgia Trend, we encourage you to submit a resume and clips to editor@georgiatrend.com. You must be previously published in another publication to be considered.
Sign up to get our free news roundup, Georgia Trend Daily, in your inbox
Sign up to receive the free monthly digital edition of Georgia Trend in your inbox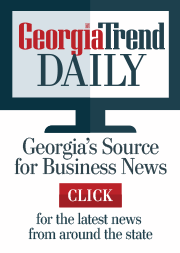 Apr
4
Sat
Hawkinsville Harness Festival

@ Harness Racing Facility
Join us as we celebrate the tradition of harness horse racing at the Hawkinsville Harness Training Facility on April 4, 2020, from 10 a.m. to 10 p.m. After the races, enjoy our nighttime family-friendly event that includes an Amateur Cooking Contest, a Fun Zone, food vendors, local entertainment, a chance to win a great raffle prize, music.
Amenities

Facility Amenities

Parking on Site
Concessions
Public Restrooms

Suitable for Ages

General Information

Family-Friendly
Free Admission