Georgia Trend Daily – Aug. 16, 2023
Aug. 16, 2023 Saporta Report
Maria Saporta reports, when Alan Shaw became CEO of Atlanta-based Norfolk Southern 15 months ago, he had no idea what the future would bring. Less than a year later, on Feb. 3, a Norfolk Southern train carrying toxic vinyl chloride derailed in East Palestine, Ohio.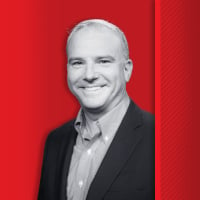 Aug. 16, 2023 Georgia Trend – Exclusive!
Brian Robinson writes, when I first became aware of Josh McKoon, he was running unopposed for a Columbus area state Senate seat while my boss, Nathan Deal, was campaigning for governor. McKoon worked hard for our opponent in the primary, and once we won the general election, he never had a close relationship with the administration, seemingly always stirring up trouble from our right flank as we focused like a laser on tugging Georgia out of the Great Recession.

Aug. 16, 2023 Atlanta Journal-Constitution
Kelly Yamanouchi reports that Delta Air Lines is leading a $500 million round of funding in its struggling private jet partner company Wheels Up. Delta became a partner of New York-based Wheels Up by spinning off and combining its Delta Private Jets subsidiary with Wheels Up in a deal announced in 2019.

Aug. 16, 2023 The Brunswick News
Lauren McDonald reports that planning for a new single-family residential development on Jekyll Island moved one step closer to completion Tuesday. At its monthly meeting Tuesday, the board of the Jekyll Island Authority approved the schematic design phase drawings for the development, which will be built by current leaseholders, LNWA Developers LLC and Retreat Hotels and Resorts, LLC., on the 6.892-acre former Buccaneer Hotel property.

Aug. 16, 2023 WSB Radio
Staff reports that Forbes, the business magazine, announced a new business initiative for Black business owners coming to Atlanta in early November. The announcement, made Tuesday morning alongside Atlanta Mayor Andre Dickens, was led by members of the ForbesBLK professional community.

Aug. 16, 2023 Marietta Daily Journal
Jake Busch reports that attorney Kevin Moore told the Cobb Board of Commissioners Tuesday a proposed multi-use development in Vinings that has sown division in recent months could save Cobb taxpayers more than $1 million. However, instead of facing the possibility of the commission rejecting their proposal at Tuesday's zoning hearing, Branch Acquisition withdrew its request for 360 apartments and 40,000 square feet of retail space at Plant Atkinson and Atlanta roads, near the controversial Sterigenics plant.

Aug. 16, 2023 Newnan Times-Herald
Laura Camper reports, even as residents enjoy the small town feel of Sharpsburg, some are working to help prepare for the growth they see is inevitable. Mayor Bob Cole, for instance, is adamant that the town needs to build the infrastructure necessary to prepare for future growth.

Aug. 16, 2023 Griffin Daily News
Danielle Hancock reports that Mike Melton, water operations manager for the city of Griffin, was named winner of the 2023 Operator's Meritorious Service Award by the Georgia Association of Water Professionals. Melton was recognized for his compliance with public health standards, plant maintenance, development of new ideas, training, outstanding achievement, and consistent operation of distribution lines, pump stations and reservoirs.

Aug. 16, 2023 Augusta Chronicle
Abraham Kenmore reports, shortly after she received her doctorate in 2018, Medical College of Georgia associate professor Dr. Marlo Michelle Vernon experienced something that refocused her research. "I … had a cousin who was 38 weeks pregnant with her second baby, and she woke up the day after her baby shower with an excruciating headache that would not go away," she said.

Aug. 16, 2023 Georgia Recorder
Jill Nolin and Ross Williams report that Republican state officials who were favorite targets of former President Donald Trump in the wake of the 2020 presidential election are not among those coming to the embattled GOP frontrunner's defense.

Aug. 16, 2023 Atlanta Journal-Constitution
Adam Van Brimmer, Tia Mitchell, Patricia Murphy and Greg Bluestein report, since Fulton County District Attorney Fani Willis indicted former President Donald Trump for interfering in Georgia's 2020 election, U.S. Rep. Marjorie Taylor Greene has been on the attack. The conservative firebrand has labeled the criminal prosecution of Trump and 18 others as a political vendetta and chastised the district attorney for ignoring more serious crimes in Atlanta.