Tackling the "Summer Slide"
One of the causes of the summer slide is food insecurity.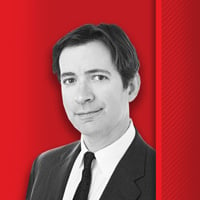 By now we're entering a part of the summer where laziness has perhaps taken hold. It's perfectly understandable and hearkens back to a time when businesses would shut down half the week in many Georgia communities. For parents, it can be a time to enjoy the freedom from the school calendar that dominates the other months.
However, it pays to take heed of a "summer slide" effect on young Georgians. Studies have shown that many students experience summer learning loss, amounting to two months of math and, for lower-income students, another two to three months of reading.
One of the causes of the summer slide is food insecurity. Without school meals, some families may lose the ability to feed their kids healthy meals. According to Happy Helpings, a summer food service program funded by the U.S. Department of Agriculture and administered by the Georgia Department of Early Care and Learning, nearly 59% of Georgia's children in public schools eat free or reduced-price school lunches, and since 2018, the child food insecurity rate in Georgia has increased by 39%.
Nearly 59% of Georgia's children in public schools eat free or reduced-price school lunches, and since 2018, the child food insecurity rate in Georgia has increased by 39%
There are many programs to help feed students during this time. Georgia offers the Seamless Summer Option (SSO) program to serve free meals to children from birth to 18 when school is not in session. SSO is run by the Georgia Department of Education through local school districts.
Happy Helpings partners with local resources to provide meals and snacks to children under 19. Since 2020, 66 sponsors have served more than 16 million meals in Georgia.
Happy Helpings can be combined with SSO in communities as long as they aren't serving the same meal. Both programs are free and require no paperwork. The programs are flexible and sometimes include summer bus routes to provide meals to distant neighborhoods.
As of 2022, there were 73 counties in Georgia that lacked Happy Helpings resources, primarily in rural areas where the need is greatest. However, there are ongoing resources available to expand access. This year, DECAL awarded 18 Community Transformation Grants ranging from $50,000 to $125,000 to Georgia communities. CTGs have a term of 18 months, but DECAL aims to steer funding to projects to be expanded or scaled up over time, and an additional eight grants were awarded to grantees from 2021 to advance their efforts.
Get Georgia Reading also works to administer help where needed through Georgia libraries, which have proven to be an indispensable means of feeding hungry Georgians. Since 2014, more than 100 libraries have served as a summer meal site. At Cobb County libraries, thousands of meals were served in 2022, and partnerships are also active in Henry and Gwinnett counties. Libraries throughout the state now work with Feeding Georgia, formerly Georgia Food Bank Association, to reach families in need.
Other ways to tackle summer food insecurity among children include the Farm to Summer program, which helps provide fresh, healthy food to kids; MUST Ministries Summer Lunch program, which serves around 540,000 meals to 6,000 children for nine weeks in Northwest Georgia; America's Second Harvest of Coastal Georgia, which last year provided meals for children in Savannah and surrounding counties at 43 different sites through the summer months; and the Georgia Department of Family and Children Services Georgia Nutrition Assistance Program, which impacts hundreds of thousands of families.
Help is needed. With the expiration of COVID-era SNAP (food stamps) benefits, more than 770,000 Georgians have been hungrier since last June; many grocery budgets declined by as much as 40%. Meanwhile, food prices increased by 10% from 2021 to 2022.
According to Feeding America, one out of seven children in Georgia faces hunger, and 360,000 children rely on government and nonprofit assistance for daily meals. Atlanta Community Food Bank reports that 38% of Georgians who are food insecure don't qualify for assistance because they earn more than the federal poverty level (an annual income of $14,580).
Resist the lazy temptation to blame poor performance in our public schools entirely on teachers, administration and the curriculum, and to ignore these bold facts. It is imperative to get the word out about these resources and strengthen the network of nutrition available to Georgia children. We need to work together to improve the lot for all our kids.