Continued Growth for Rome
Rome has an excellent reputation as a place to live and raise a family.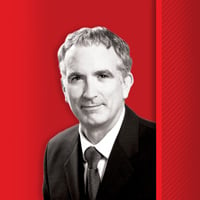 Rome's economy is likely to grow slightly faster than the U.S. economy, but slightly slower than Georgia's. Positives include recent economic development success, a diverse mix of manufacturing activities, links to the auto assembly industry, proximity to the Appalachian Regional Port, an elevated level of entrepreneurial activity and low relative costs of living and doing business.
Rome has an excellent reputation as a place to live and raise a family. Housing is affordable compared to Atlanta, the state and the nation. Demographic trends are improving, due in part to Rome's development as a bedroom community for Atlanta. Rome's roles as both a medical hub for Northwest Georgia and a regional center for postsecondary education are major strengths.
Rome does not have many weaknesses, although the area is not on an interstate highway and there is a scarcity of high-tech jobs. High-tech employment accounts for only 1.5% of jobs in the Rome MSA compared to 4.5% for Georgia and 5.4% for the U.S. The presence of several colleges ensures a newly minted crop of graduates is available for hire each year. The available pool of talent is larger than raw census or labor force data suggest. In addition, employers in Rome can tap Atlanta's deep pool of talent, provided they are willing to pay competitive wages.
Average annual earnings in most industries are lower in Rome compared to the state, but there are some exceptions. For example, average annual earnings in education and health services are higher in Rome. In manufacturing, average annual earnings are about the same in Rome as in Georgia.
The Rome MSA's top employers include Floyd Medical Center, Redmond Regional Medical Center, Harbin Clinic, Lowe's RDC, Georgia Northwestern Technical College, Walmart, Kellogg's, Berry College, F&P Georgia and International Paper. Compared to the state and the nation, Rome's economy is more dependent on healthcare, education, leisure and hospitality, and manufacturing. Within manufacturing, Rome is focused on food processing, paper products and floor coverings. In contrast, Rome's economy is less dependent on construction, wholesale trade, information, financial activities, professional and business services, transportation, utilities and government.
Compared to the state and the nation, Rome's economy is more dependent on domestic markets and not very dependent on export markets. Exports account for only 2.1% of the area's GDP. By a very wide margin, Canada and Mexico are the top two export destinations. Rome therefore does not face much direct exposure to disruptive international events such as the Russia-Ukraine war, the trade war with China or the U.S. retreat from globalization.
Demographic trends favor Rome. Net migration is positive and is likely to strengthen in the years ahead. Rome will develop as an attractive, accessible and very affordable bedroom community for Atlanta, a trend reinforced by the greater acceptance of remote work and hybrid work-from-home arrangements. Population in-migration and strengthening household formation should help consumer industries, including retail, homebuilding, and real estate development. Rome's population skews both younger – due to the presence of colleges and universities – and older than the state's population, with a lower proportion of people of prime working age.
Rome's role as a regional center for healthcare weighs strongly in its favor. To realize its full potential, Rome's healthcare industry will have to pull more patients from surrounding areas. Several factors suggest that retiree-based economic development has potential for growth, including the abundance of medical facilities, the low cost of living, affordable housing and proximity to the mountains and Atlanta.
Rome will benefit from its historic role as a regional retail trade center. Automation and online competition will prevent retail trade from becoming a major source of job growth, however. As retail options expand locally, residents will be more likely to spend their dollars locally. That bodes well for total retail sales growth, which will support higher sales-tax collections by local government.
In the wake of the pandemic, construction of new single-family homes soared but the base of activity was somewhat depressed. In 2021, several large residential development projects were approved and will be building out, but economic growth from housing development will be muted due to higher mortgage rates. Housing-related jobs account for only 6.2% of Rome's jobs compared to 10.1% of all U.S. jobs.
In total, Rome's advantages indicate continued growth.