Georgia Trend Daily – May 25, 2023
May 25, 2023 GPB
Grant Blankenship reports that fans of Georgia peaches may have a tough time finding them this summer as a mix of long-term climate trends and a spate of bad weather added up to an almost entire loss of the state's crop. First, the climate: Peach trees need what growers call chill hours, or time in which unopened blossoms are in sub-45-degree temperatures, before they can make fruit.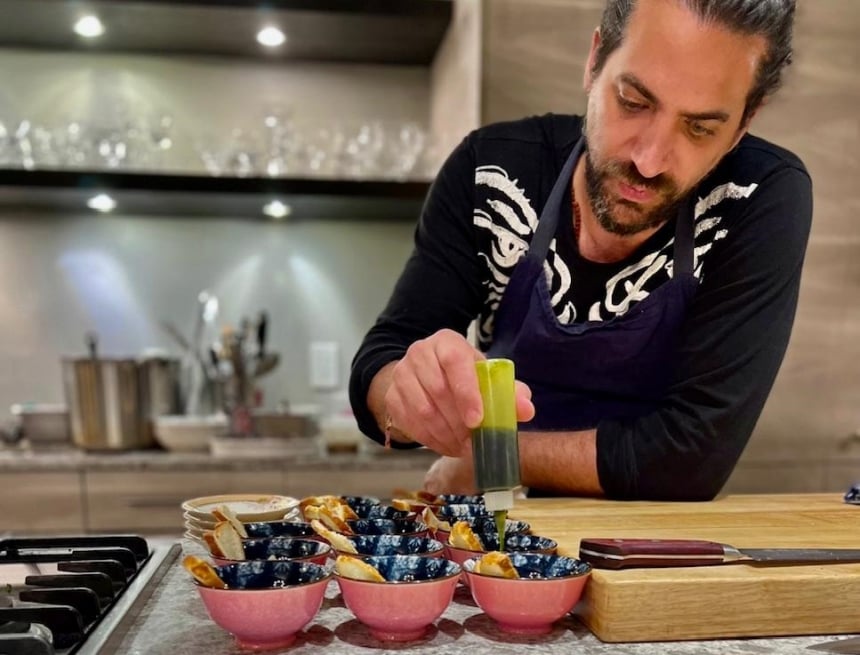 May 25, 2023 Georgia Trend – Exclusive!
Sucheta Rawal reports, the Third Space is not your typical restaurant with a set menu or hours, or even a pop-up, but a place to nourish yourself and commune with others. Reserve a time of your choosing, eat and drink as much as you want and stay until your heart's desire.

May 25, 2023 Atlanta Journal-Constitution
Drew Kann reports that the Southern Company and its longtime CEO Tom Fanning handed the baton to incoming chief executive Chris Womack on Wednesday, the pair told company investors that the first of two new nuclear reactors at Plant Vogtle could reach 100% power within a week, another sign the project is nearing completion.

May 25, 2023 The Center Square
T.A. DeFeo reports that a judicial committee has awarded grants totaling more than $15.3 million to 24 Georgia judicial circuits. The latest tranche is the second and final award cycle of American Rescue Act Plan funding for the 2023 calendar year.


May 25, 2023 GlobalAtlanta.com
Trevor Williams reports that just a few days before China's new envoy arrived in the Washington Tuesday, embassy officials were visiting Georgia to test prospects for collaboration at the state level as the bilateral relationship continued to deteriorate. "We are very focused on sub-national relationships; we believe and we hope there is more room for state, city and county levels to interact with each other," said Xu Xueyuan, the deputy chief of mission who was acting as charge d'affaires in advance of Ambassador Xie Feng's arrival this week.

May 25, 2023 Savannah Morning News
Ben Goggins reports that officials on May 16 cut a ribbon at the dedication of the Tybee Black History Trail, a two-year collaboration between the Tybee Island Historical Society, Georgia Southern University and the Tybee MLK Human Rights Organization. The trail features 13 stops, with many more planned.

May 25, 2023 Capitol Beat News
Dave Williams reports that an administrator at Georgia Tech has been tapped to become the next president of the University of North Georgia (UNG). The University System of Georgia Board of Regents voted Wednesday to name Michael P. "Mike" Shannon sole finalist for the UNG post.

May 25, 2023 Rome News-Tribune
John Bailey reports that soil and groundwater testing at the former Northwest Georgia Regional Hospital property on Division Street, now dubbed the Battey Business Complex, has been showing positive results. Rome-Floyd County Development Authority President Missy Kendrick told the authority board that initial testing has been completed and only the area around one building had tested positive for lead-based paint in the soil.

May 25, 2023 The Current
Jake Shore reports, spurred by hopes of an economic boom, Liberty County commissioners over the last several years have rezoned thousands of acres of fallow farmland and forest east of I-95 to build warehouses and industrial zones. Yet local officials haven't shown the same zeal to ensure that the businesses coming to the county and thousands of residents already living there will be adequately protected if fire breaks out, according to a five-month investigation by The Current.

May 25, 2023 Athens Banner-Herald
Wayne Ford reports that U.S. Sen. Jon Ossoff visited Athens on Wednesday to announce funding for an affordable housing project that is expected to provide 40 homes in a neighborhood that will be developed and designed by the Athens Area Habitat for Humanity. Ossoff secured the $2.8 million in funds in an appropriations bill that passed Congress in December.

May 25, 2023 Georgia Recorder
Aaleah McConnell reports that the harsh reality for many wrongly convicted Georgians is that after spending decades locked away by the state, they are released without a financial safety net of any kind. So, getting absolved of guilt provides only a bit of solace. Thirty-five states, the federal government, and Washington, D.C., maintain laws establishing a fair and efficient compensation process for people who were wrongfully convicted of crimes and sent to prison.

May 25, 2023 Atlanta Journal-Constitution
Patricia Murphy, Greg Bluestein and Tia Mitchell report that Ron DeSantis' presidential campaign announcement Wednesday night was so marred by technical failures that it felt like a Zoom call crossed with a Space X launchpad explosion. The mess left top Georgia Republicans in wait-and-see mode before they decide whether to throw their support behind the Florida governor in the future.