Georgia Trend Daily – May 23, 2023
May 23, 2023 Savannah Morning News
Marisa Mecke reports that the Virginia Institute of Marine Science at William & Mary recently released its annual report card of sea-level rise in 32 coastal cities throughout the United States. Savannah holds the unfortunate position of third place, reaching about 1.5 feet of sea-level rise by 2050, but experiencing much of that rise earlier than most other studied cities.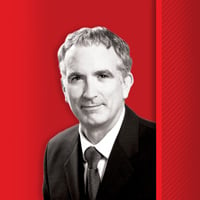 May 23, 2023 Georgia Trend – Exclusive!
Jeffrey Humphries writes, in 2023, I expect a mild recession for both the national and state economies, but growth will slow rather than stop in Savannah. The metropolitan statistical area (MSA) will add jobs this year, but fewer than in 2022.

May 23, 2023 Atlanta Journal-Constitution
Kelly Yamanouchi reports that more than 2.65 million passengers passed through airport security checkpoints nationally on Friday and again on Sunday, up about 12% from last year and reaching the highest levels since the COVID-19 pandemic began, according to Transportation Security Administration figures.

May 23, 2023 WSB Radio
Staff reports that U.S. News & World Report has ranked two popular Georgia cities, Savannah and Atlanta, among some of the best places to live in the country. The ranking included the 150 most popular metro areas, which were categorized by having good value, being a desirable place to live, having a strong job market, and a high quality of life.

May 23, 2023 Fox 5 Atlanta
Tyler Fingert reports that the Delta Air Lines flight attendant training center just underwent a multi-million-dollar expansion near Hartsfield-Jackson Atlanta International Airport. The facility is used to train new and current crew members.

May 23, 2023 The Current
Mary Landers reports, with spring well underway, the North Atlantic right whales that migrated to Georgia to give birth here over the winter have migrated back north to their feeding grounds off New England and Canada. Researchers know from aerial surveys that at least 16 calves were born in the 2022-23 season.

May 23, 2023 Rough Draft Atlanta
Cathy Cobbs reports that Dunwoody Coldwell Banker Realty Cares Foundation donated $75,000 to Backpack Buddies of Metro Atlanta (BPBMA), which is now entering its second year of existence. BPBMA launched in February 2022 by serving approximately 800 food-insecure children with weekend meals across 27 area schools, and now it has expanded its reach to 16,000 children across 41 schools.

May 23, 2023 Capitol Beat News
Dave Williams reports that the Atlanta-Sandy Springs metropolitan area was the nation's eighth-largest again last year, according to population figures the U.S. Census Bureau released Thursday. The Atlanta-Sandy Springs metro area numbered more than 6.2 million residents as of last July, an increase of 78,968 compared to July of the previous year.

May 23, 2023 Saporta Report
Hannah E. Jones reports, after seven years at the helm of the Southern Conservation Trust (SCT), CEO and Executive Director Katie Pace Quattlebaum is stepping down from her role. When she was hired, Quattlebaum was the sole staff member at SCT. Today, SCT has a team of 18.

May 23, 2023 The Center Square
T.A. DeFeo reports that U.S. Sen. Jon Ossoff, D-Georgia, says proposed federal legislation will make it easier for first responders and teachers to buy houses in the communities where they work. Ossoff is co-sponsoring the "Homes for Every Local Protector, Educator, and Responder (HELPER) Act of 2023" with U.S. Sen. Marco Rubio, R-Florida.

May 23, 2023 Georgia Recorder
Jill Nolin reports that U.S. Sen. Raphael Warnock's push to cap out-of-pocket insulin costs at $35 per month yielded pocketbook protection for seniors in last year's Inflation Reduction Act. But he couldn't convince his colleagues to go further and curb costs for the life-saving drug for people with private insurance.

May 23, 2023 Atlanta Journal-Constitution
Ty Tagami reports that Forsyth County Schools has agreed to communicate directly with students about the way it processed demands to remove library books, after the federal government decided the system might have created a "hostile environment" for some of its kids.