Small business in the spotlight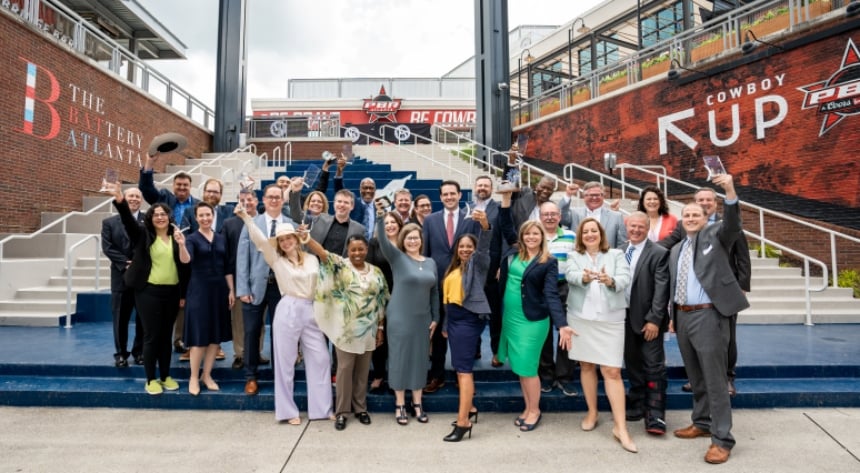 Small businesses got some welcome recognition in Cobb County this week, as the Cobb Chamber of Commerce named architectural and interior design firm CDH Partners its Small Business of the Year. Founded in 1977, the Vinings-based firm is no stranger to recognition: President and CEO Melissa Cantrell has served on the Georgia State Board of Architects and Interior Designers since 2015.
CyberData Pros, an information security company, was named Small Business to Watch, an award that recognizes start-ups founded in the last 3 years that are achieving incredible growth. You can find a list of the Cobb Chamber's Top 25 Small Businesses of the Year here.
Small businesses are the true backbone of Georgia's economy. In our May Spotlight on Small Businesses, we feature 5 small business owners from across the state who share their stories, and take a look at some of the resources available to help entrepreneurs in Georgia.
Photo by Mileshko. Shown are the Cobb Chamber's Top 25 Small Businesses of the Year.
Do you follow us? Find us on Linkedin, Facebook, Twitter and Instagram.