The Georgia File: Issues of House and Home
Now what seems like a Great Quiet has descended upon us.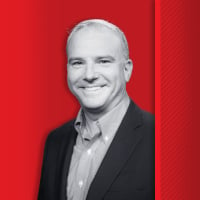 After a gracious concession speech from Republican U.S. Senate candidate Herschel Walker in early December, Deomactic Sen. Raphael Warnock took the stage. The victorious and relieved incumbent declared what he called the best four words in the English language: "The people have spoken."
His exit from that stage at the Marriott Marquis in downtown Atlanta marked not just the end of his second campaign but also the end of four years of nonstop, wall-to-wall, high-stakes politics in the state of Georgia.
Georgians virtually unknown before 2017 have become household names far outside our state lines. Brian Kemp, Stacey Abrams, David Perdue, Kelly Loeffler, Raphael Warnock, Brad Raffensperger and Geoff Duncan all endured an intense spotlight.
Now what seems like a Great Quiet has descended upon us. Blessedly.
The 2024 election cycle promises to bring a low-key year for Georgia voters. Were it not for the fact that Georgia is one of only four or five swing states in the presidential race, we'd run the risk of fading back into political obscurity.
Georgia had the chance to move up its presidential preference primary at the request of the Democratic National Committee, but Gov. Kemp's public opposition brought that debate to a close. Such a move would have brought in- tense interest in Georgia's election, similar to what our neighbor South Carolina is receiving for its early primary.
For the first time in recent memory, we might not have any races for seats in our Washington delegation. Our next Senate race is scheduled for 2026 when Jon Ossoff is up for re-election. All of our 14 House members look poised ot run for re-election.
Outside of judicial contests, the only statewide race scheduled for the ballot next year is a Public Service Commission seat held by PSC Chairwoman Tricia Pridemore, a Republican who will run for another six-year term.
In 2022, after redistricting, state Senate Republicans gave up one seat but solidified their majority for years to come. Though both chambers see a good bit of turnover every two years, we can expect the partisan split to stay the same.
And that brings us to the state House. In 2024, this is where Georgia political watchers can experience some consequential drama.
House Republicans have a 12-seat majority, but Democrats have a number of seats they'll target in rapidly changing counties like Henry and Gwinnett. Just about 10 years ago, House Republicans had a super majority, meaning more than 120 of the 180 seats. Democrats have steadily chipped away at that margin since 2012, with the GOP now down to 101 seats. House Republicans point to at least 13 Democratic seats where the margins in the Kemp-Abrams governor's race last year were less than 10%. In four of those, Kemp actually won.
To defend their vulnerable seats and to go on offense in these Democratic districts, House Republicans messaging this year has focused on kitchen-table issues. When touting their 2023 accomplishments, they focus on tax cuts, a new State Patrol precinct in Buck- head, more money for school security, increased access to mental healthcare and fully funded public schools alongside greater parent choice in education. At the same time, we heard little this session about hot-button social issues.
Partisans on both sides hold strong convictions on these divisive issues. These cultural issues matter, and something in this category will always be on the agenda, such as the bill to ban gender reassignment surgeries and hormone replacement therapies for children under 18 years old.
But in a swing district, the fight is in the middle, and Republicans are delivering on issues that matter not only to their base but to independent swing voters, like those who voted for both Kemp and Warnock last year. Kemp and Warnock couldn't be more different, but both won the middle. While their opponents appealed to their base voters with cultural issues, Kemp talked about protecting Georgians from inflation and gang crime while Warnock pushed a cap on the price of insulin, college debt relief and opening international markets for peanut farmers.
If House Republicans do the same, they can keep their majority. The rest of the nation won't care about the outcome of a few Georgia House races. But we Georgians should – even as we savor the Great Quiet that will end with a crashing bang when the 2026 cycle begins.