Georgia Trend Daily – April 21, 2023
April 21, 2023 Georgia Recorder
Stanley Dunlap reports, starting in June, Georgia Power customers could experience another bout of sticker shock when they get their monthly bill as the state's largest utility seeks to recoup billions of dollars in unbudgeted fuel expenses. Georgia Power officials predict that its unrecovered fuel expenses over the last couple of years ending in May will reach $2.6 billion, which would add $17 to $23 per month to the typical resident's bill.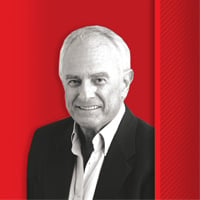 April 21, 2023 Georgia Trend – Exclusive!
Loran Smith writes, there is a certain wry humor that has been a staple of locker room commentary dating back ages – maybe even to the first Olympic games in 1896. Even without locker rooms, it would be safe to suggest that some lighthearted banter took place before the competition began, perhaps under an olive tree in Athens (Greece).

April 21, 2023 Atlanta Journal-Constitution
Michael E. Kanell reports, housekeepers, servers, cooks, dishwashers — demand to fill those jobs has been steady. Hospitality jobs that evaporated by the tens of thousands early in the pandemic have been coming back, said Erin Karin, regional vice president of LGC Associates, a staffing company that specializes in the sector.

April 21, 2023 The Center Square
T.A. DeFeo reports that Georgia's highway system is the fourth best nationwide, based on its condition and its cost-effectiveness, according to a new analysis. The Reason Foundation's 27th Annual Highway Report revealed the state's ranking jumped 10 spots from its 14th place in the last report. It's also up from 26th place in 2018.

April 21, 2023 The Current
Mary Landers reports that the horses of Cumberland Island are plaintiffs in a lawsuit filed earlier this month against Georgia and federal officials. The 65-page complaint filed April 12 in U.S. District Court in Atlanta alleges the defendants have allowed the horses to suffer at the same time the horses themselves have damaged the island and its native species.

April 21, 2023 GPB
Jill Nolin reports that a rural south Georgia hospital authority is challenging a 2022 state law that barred local officials from suing opioid manufacturers and distributors. The hospital authority of Wayne County filed its federal lawsuit seeking damages in the spring of 2019 for the strain put on the Wayne Memorial Hospital in Jesup, which is about 40 miles northwest of Brunswick.

April 21, 2023 Valdosta Daily Times CNHI News
Asia Ashley reports that recent poll by the School of Public & International Affairs at the University of Georgia shows former President Donald Trump with a large lead over 2024 presidential prospects despite legal woes in various states.

April 21, 2023 Savannah Morning News
Will Peebles reports that a member of the Chatham County Republican Party will propose a resolution that would ban LGBTQ people from joining the local branch of the GOP at their first quarterly meeting of the year Thursday night, but the newly elected party chairwoman says it won't be heard, as it violates the local party's bylaws.

April 21, 2023 Fresh Take Georgia
Jessica Trippi reports, when Francesca Alonso was hired as a teacher in 2018, she never imagined that she would leave the profession a few short years later. Alonso worked in the DeKalb County school district as a special education teacher for pre-K students.

April 21, 2023 Marietta Daily Journal
Hunter Riggall reports that in an ongoing effort to secure funding to renovate a popular park along the Chattahoochee River, two of Cobb's federal lawmakers are requesting millions of dollars in next year's budget. Democratic Sen. Raphael Warnock and Republican Rep. Barry Loudermilk have requested federal earmarks for the project, a proposed facelift of the Paces Mill access point off Cobb Parkway along the river.

April 21, 2023 Capitol Beat News
Dave Williams reports that Georgia Department of Natural Resources (DNR) is stepping up to help roll out a network of electric vehicle chargers across the Peach State. EV maker Rivian, working with the DNR and Georgia Power, will install charging stations at five state parks and one state historic site.

April 21, 2023 Atlanta Journal-Constitution
Patricia Murphy, Greg Bluestein and Tia Mitchell report that House Speaker Kevin McCathy's proposed budget cuts announced this week include a massive roll back of green energy incentives that Republicans blame for fueling high inflation. But the GOP call to repeal the tax breaks, which were embedded in the Democratic-backed Inflation Reduction Act last year, also could cause problems for Gov. Brian Kemp and state Republicans.