Georgia Trend Daily – April 14, 2023
April 14, 2023 GPB
Grant Blankenship reports, Vince Stanley hopes the trees can turn this wetland into a grove of money makers for him and Living Carbon, even during the years before he cuts the trees and sells them. "They're going to pay me a sum of money every year and I get to harvest the timber?" he said. "Give me that. Give me that all day long."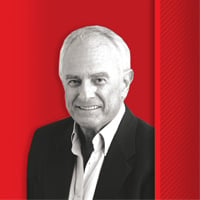 April 14, 2023 Georgia Trend – Exclusive!
Loran Smith writes, there is a certain wry humor that has been a staple of locker room commentary dating back ages – maybe even to the first Olympic games in 1896. Even without locker rooms, it would be safe to suggest that some lighthearted banter took place before the competition began, perhaps under an olive tree in Athens (Greece).

April 14, 2023 Atlanta Journal-Constitution
Zachary Hansen reports that troubled online used car seller Carvana appears to have scuttled plans to open a huge office in a glitzy Dunwoody tower. Carvana has ended its 570,000-square-foot sublease for the 21-story Park Center 1 building within State Farm's campus overlooking I-285 near Perimeter Mall, the Atlanta Business Chronicle reported Thursday, citing unnamed individuals.

April 14, 2023 Georgia Secretary of State
Staff reports that Georgia Secretary of State Brad Raffensperger announced a record-breaking Annual Registration Season for the Corporations Division of the Secretary of State's Office. The Annual Registration Season, which runs from January 1 – April 1, concluded with over 784,000 annual registration filings, marking an increase of more than 29,000 filings over last year's filing period.

April 14, 2023 Savannah Morning News
Marisa Mecke reports that the second-round bell rang this week at the monthly meeting of Effingham County's Planning Board when a controversial warehouse project threatening the tri-county drinking water source was put back on the table. The City of Savannah, which operates the Abercorn Creek water intake, sparred with Effingham County last year over Jacksonville-based Chesterfield LLC's proposal to develop about 100 acres of rural land along Abercorn Creek into a warehouse park for the region's booming logistics sector.

April 14, 2023 GlobalAtlanta.com
Trevor Williams reports that Kia Motors is set to build its EV9 SUV in Georgia starting in 2024, the latest example of how the company is retooling existing plants to accelerate domestic production of electric vehicles. The EV9, which debuted at the New York Auto Show April 5, is the first electric SUV the Kia brand will make in the U.S.

April 14, 2023 Georgia Recorder
Jill Nolin reports, a key state agency will recommend a slightly higher wage increase for caregivers who work with people with disabilities in Georgia and who would see a $6 hourly rate increase under the proposal. The state Department of Behavioral Health and Developmental Disabilities is wrapping up a review of what it pays its service providers, who employ workers known as direct-support professionals.

April 14, 2023 Georgia.gov
Staff reports that Gov. Kemp yesterday signed several education bills into law in Savannah, including the Safe Schools Act (HB 147), SB 211, HB 538, HB 440, and SB 45. A key part of the governor's legislative agenda this year, the Safe Schools Act (HB 147) builds on his commitment to keeping Georgia's students, teachers, and school personnel safe.


April 14, 2023 Athens Banner-Herald
Wayne Ford reports that U.S. Sen. Raphael Warnock found himself in the cab of a John Deere tractor Thursday morning riding a straight path across a field. The tractor drove itself and didn't need help from Warnock or his passenger.

April 14, 2023 The Current, ProPublica
Justin Elliot, Joshua Kaplan and Alex Mierjeski report, in 2014, one of Texas billionaire Harlan Crow's companies purchased a string of properties on a quiet residential street in Savannah, Georgia. What made it noteworthy were the people on the other side of the deal: Supreme Court Justice Clarence Thomas and his relatives.

April 14, 2023 Capitol Beat News
Dave Williams reports, a combination of state senators, health-care executives, and an insurance industry representative were named Wednesday to a study committee that will look for ways to reform the state's certificate of need (CON) process. Lt. Gov. Burt Jones, who presides over the Senate, appointed the members of the Senate Study Committee on Certificate of Need Reform after efforts to address the issue during this year's General Assembly session failed.

April 14, 2023 Atlanta Journal-Constitution
Maya T. Prabhu and Mark Niesse report, in February 2021, Terry Talley walked out of Dooly State Prison after a judge overturned four convictions that sent him there 40 years earlier. He was 23 in 1981 when he was convicted of a series of LaGrange sexual assaults that he insists he didn't commit and resulted in four life sentences.