Georgia Trend Daily – April 12, 2023
April 12, 2023 Georgia.gov
Staff reports that Gov. Kemp announced on Tuesday that Seohan Auto Georgia, a developer and manufacturer of automobile parts, will create at least 180 new jobs and invest more than $72 million in a new manufacturing facility in Liberty County. Seohan Auto Georgia Corporation is a Tier-1 automotive parts supplier for Hyundai Motor Group America.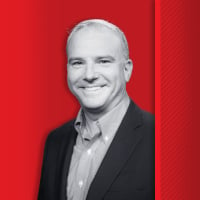 April 12, 2023 Georgia Trend – Exclusive!
Brian Robinson writes, I swaggered up to the sports book at our Las Vegas casino the weekend before the College Football Playoff national championship game in January. That's not totally true. A novice gambler, I didn't really know how to place a bet, so I slinked more than swaggered to the counter, as uncomfortable as entering the lunchroom on the first day at a new school.

April 12, 2023 Atlanta Journal-Constitution
Michael E. Kanell and Kelly Yamanouchi report that boosters dreamed of heads in hotel beds, full restaurants and ringing cash registers from the Democratic National Convention. But whatever the politics, the metro Atlanta economy didn't lose all that much when the Democrats announced Tuesday they would take their 2024 convention to Chicago instead, experts say.

April 12, 2023 Marietta Daily Journal
Hunter Riggall reports that speaking to the Cobb Chamber of Commerce Tuesday, Gov. Brian Kemp touted the state's economy, pointing to its economic development successes, its low unemployment rate and its fiscally conservative budgeting. State law requires Georgia to maintain a balanced budget.

April 12, 2023 GPB
Sofi Gratas reports, this year, Phoebe Putney broke ground on an investment in the hospital's workforce — a multi-million-dollar expansion to a local technical college. The building will have 80 apartments for nursing students from Albany Technical College, a public college with just over 1,000 students.

April 12, 2023 Rome News Tribune
Chancellor Sonny Perdue on Tuesday named Donald J. Green interim president of Gordon State College, effective May 20. Green, who most recently served as president of Point Park University in Pittsburgh, Pennsylvania, replaces outgoing Gordon State President Kirk Nooks.

April 12, 2023 Capitol Beat News
Dave Williams reports the nonprofit Atlanta Gas Light (AGL) Foundation announced a new partnership Monday with Gwinnett Technical College and Atlanta Technical College to train natural gas technicians. The company and the two schools are launching a one-semester certification program for natural gas technicians, with classes set to begin May 22.

April 12, 2023 Dalton Daily Citizen
Bruce Frazier reports that the 24th annual Georgia Cities Week runs April 23-29. The event was conceived by the Georgia Municipal Association to celebrate Georgia's cities with a focus on community achievements, successful community projects and infrastructure enhancements, and also the people who do the work to make cities like Dalton great, both employees and volunteers.

April 12, 2023 Milledgeville Union-Recorder
Billy Hobbs reports that Baldwin County officials have received some good news that will greatly enhance the Baldwin County Regional Airport. It comes in the way of big money from supplemental funds in Georgia's operating budget, according to Jim Wolfgang, chairman of the Baldwin County Regional Airport Committee.

April 12, 2023 The Center Square
T.A. DeFeo reports that a recent analysis of impact fees across Georgia found "large differences" in how jurisdictions approach implementing impact fees. But the clear theme of the Georgia Public Policy Foundation review is a lack of transparency.

April 12, 2023 Valdosta Daily Times, CNHI News
Asia Ashley reports that the clock is ticking on Fulton County District Attorney Fani Willis who must decide within three weeks whether she will take the next step toward prosecuting former President Donald J. Trump for election interference. Trump is not only seeking to throw out the findings of a Special Purpose Grand Jury investigating criminal interference in the 2020 Georgia presidential election but he also wants Willis barred from any future investigations.

April 12, 2023 Georgia Recorder
Chaya Tong reports, when Laura Strausfeld was a law student, she went to the drugstore to pick up a box of tampons, throwing a chapstick in on the way. Glancing at the receipt, she noticed that the tampons had a sales tax. The chapstick, however, did not.

April 12, 2023 Atlanta Journal-Constitution
Patricia Murphy, Greg Bluestein and Tia Mitchell report, in the hours after President Joe Biden's decision to snub Atlanta for the Democratic National Convention, there wasn't much gloating from senior Georgia Republicans. One reason why the GOP held its fire: A loss for Atlanta was a loss for state Republicans, too.