Georgia Trend Daily – April 6, 2023
April 6, 2023 Georgia.gov
Staff reports that Gov. Kemp announced on Wednesday that Meissner Corporation, an industry leader in advanced microfiltration and therapeutic manufacturing systems, will invest nearly $250 million in a new facility in Athens-Clarke County. The project will create more than 1,700 jobs over the next eight years.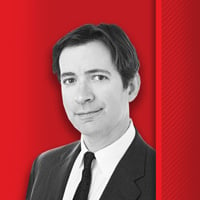 April 6, 2023 Georgia Trend – Exclusive!
Ben Young writes, I was sad to hear that former President Jimmy Carter was entering hospice. But these days the sadness of concern for someone's health is lessened by the many reappraisals and reappreciations that come with the news of impending loss. It is my sincere hope President Carter will carry on well past the publishing of this letter, and perhaps even that he could read it.

April 6, 2023 Atlanta Journal-Constitution
Zachary Hansen reports that Vice President Kamala Harris will visit an expanding solar panel factory in northwest Georgia this afternoon where it is expected she will announce an order for millions of Peach State-built panels as she touts how federal climate and economic efforts are combining to create jobs in rural areas.

April 6, 2023 GPB
Staff reports that Atlanta's Hartsfield Jackson International Airport has retained its title as the world's busiest. Data released this morning by industry group Airports Council International World shows more than 93 million passengers passed through ATL in 2022.

April 6, 2023 GlobalAtlanta.com
Trevor Williams reports that the World Affairs Council of Atlanta's Young Leaders are inviting under-40 professionals from the city to apply for a transatlantic leadership development trip to Berlin in October. On the weeklong trip Oct. 13-21, the group will meet with German elected officials, visit company headquarters and government institutions and explore historic sites and cultural landmarks.

April 6, 2023 Georgia Dept. of Education
Staff reports that Georgia's Advanced Placement pass rate has risen to 15th in the nation, from 17th the two years prior, according to data released by the College Board today. This is the pass rate for students in the class of 2022 in Georgia public schools.

April 6, 2023 Albany Herald, UGA CAES
Maria Lameiras reports that two will be inducted into the Georgia Agricultural Hall of Fame on April 29 during the 67th University of Georgia College of Agricultural and Environmental Sciences Alumni Association Awards. The honorees are Raybon Anderson, the founder of Bulloch Fertilizer Company, Anderson's General Store and president of Raybon Anderson Farms Inc., and John C. Callaway Jr., a 1969 CAES alumnus and long-time UGA Cooperative Extension agent who has had an outsized impact on the cattle industry and youth livestock programs in Georgia.

April 6, 2023 Georgia Recorder
Stanley Dunlap reports that solar energy advocates anticipate lawmakers will continue to push for legislation in 2024 that could lead to big changes to industry regulations and could rapidly expand Georgia's rooftop solar market. Georgia's legislative session for 2023 ended on March 29 with a door-to-door sales bill representing the only solar measure to win final approval in both the state House and Senate.

April 6, 2023 Saporta Report
Hannah E. Jones reports, through a recent partnership, local nonprofit HelpingUkraine.us aided in connecting $3 million in medical supplies to Ukrainians — both soldiers and civilians — who desperately need it. Using relationships forged by the nonprofit and Rotary Clubs in Ukraine, the leadership with ProgenaCare Global and PhaseOne recently returned from an on-the-ground trip providing medical supplies and training for local surgeons, medical students and nursing staff.

April 6, 2023 Capitol Beat News
Dave Williams reports thata opponents of a bill the Georgia House of Representatives passed on the next-to-last day of this year's legislative session are warning it could threaten a fund the state uses to pay unemployment compensation. Senate Bill 160, which the House's Republican majority passed 97-68 along party lines, replaces a state Department of Labor administrative fee that expired at the end of last year using money that otherwise would go into Georgia's Unemployment Insurance (UI) Trust Fund.

April 6, 2023 Atlanta Journal-Constitution
Patricia Murphy, Greg Bluestein and Tia Mitchell report that Bill White didn't just give up on his plan to break away the "City of Buckhead City" from Atlanta. He also burned a few bridges on his way out of town.