The Georgia File: Swagger Justified
After the University of Georgia's second consecutive national championship, one fan revels in the victory.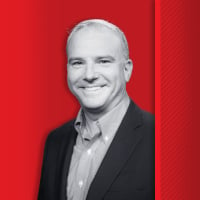 I swaggered up to the sports book at our Las Vegas casino the weekend before the College Football Playoff national championship game in January.
That's not totally true. A novice gambler, I didn't really know how to place a bet, so I slinked more than swaggered to the counter, as uncomfortable as entering the lunchroom on the first day at a new school. A sheet of paper laid out endless ways to bet on the game between our Georgia Bulldogs and the TCU Horned Frogs.
The spread favored the Dawgs by a little less than two touchdowns, but that was just the beginning of the options. Others included: Will quarterback Stetson Bennett gain at least 13 rushing yards? Will he have at least two passing TDs? Will Brock Bowers get at least 65 receiving yards? Will running back Kenny McIntosh get at least one rushing TD? Will AD Mitchell have at least one touchdown reception?
And this is where the swagger came in. As I perused the sheet, I looked to my two brothers, "Is it just me or does it seem like this casino is trying to give money away? Georgia's gonna get all of these!"
My views on betting big with my money on sports align pretty well with Ebenezer Scrooge's views on Christmas bonuses – don't do it. But this seemed too good to be true. I put $100 on the Dawgs, beating the spread, $50 each on the two bets on Bennett mentioned above. I wasn't exactly betting the bank, but these wagers seemed like sure things. I was trying to figure out the catch.
As we reserved a table for dinner at a steakhouse for that night, the hostess asked if we were celebrating a special occasion. "Yes," I answered, "back-to-back national championships."
The next morning we were leaving Las Vegas, hitting the road to SoFi Stadium, about five hours away. It was cold and rainy and not remotely what you want and expect from a January trip to Southern California. Once there, we attended a UGA reception in the stadium. We'd just missed Georgia
Supreme Court Justice John Ellington swearing in legislators and Attorney General Chris Carr, with Gov. Brian Kemp on hand as a witness. It was the first day of the legislative session back home and technically the start of the next terms of office for our constitutional officers.
No one seemed overly concerned about the game. It was hardly a topic of conversation. All was jolly merriment.
We were, I'll remind you, just two weeks removed from a by-the-skin-of-our-teeth victory over Ohio State that required more than a little bit of luck. When a game comes down to your opponent's field goal attempt in the final seconds, a lot is left to fate.
But thus reflects the change in the mindsets of Dawg fans in 12 months. I and many others in the Dawg Nation went to Indianapolis last year conditioned to expect our team to collapse in the final seconds in gut-wrenching fashion. We were destined to remain strong competitors who always fell just short of the ultimate prize.
When Kelee Ringo ran back the interception in the first national championship game, breaking the curse, tears formed in my eyes and a gag reflex took over. I thought I might throw up in the stands. I felt more relief than joy.
In this year's championship game, it hardly occurred to me that we wouldn't take home a second trophy. My biggest concern was hoping the new championship logo would look good when flying on a flag at my house.
Early in the first half, UGA had already opened up a big lead. Bennett's first touchdown run gained enough yards to win one of my bets. By half-time, I'd already won on every wager and wondered why I hadn't just bet a suitcase full of hundreds. It was free money.
As we left the stadium in the pouring rain, Georgia fans discussed where they would stay next year for the championship game in Houston.
We had become the fans we always hated. And it is every bit as wondrous as I'd always imagined it would be. So for another year, please pardon the swagger, even if I'm not quite ready to put money on a threepeat.