From the Publisher: Unrivaled Inspiration
The years of Jimmy Carter's presidential term saw an unprecedented cultural appreciation of Georgia and the South.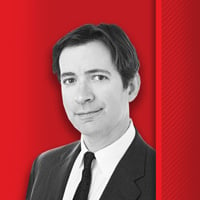 I was sad to hear that former President Jimmy Carter was entering hospice. But these days the sadness of concern for someone's health is lessened by the many reappraisals and reappreciations that come with the news of impending loss. It is my sincere hope President Carter will carry on well past the publishing of this letter, and perhaps even that he could read it.
For my generation, the years of his presidential term from 1976 to 1980 saw an unprecedented cultural appreciation of both Georgia and the South through movies, music and the arts. Consider Smokey and the Bandit, which was a cultural phenomenon in 1977, when Burt Reynolds was everywhere.
Along with the TV show Dukes of Hazzard starting in 1979, the Outlaw Country music dominating airwaves with Willie Nelson, Johnny Paycheck and Waylon Jennings, and the Urban Cowboy movie that came out in 1980, being Southern and country was for once not just hippie cool but chic. Even city slickers and executives could be spotted wearing boots and hats.
For a kid growing up in Georgia, this was thrilling. I was as proud of the familiar scenery in Bandit and Dukes (both filmed in Georgia) as of President Carter and his refreshing take on progressive policy.
It all contributed to a Zeitgeist that seemed to be sweeping Georgia culture into an international presence that was not limited to stereotype – remember, the new wave B-52s rose to fame during Carter's term.
You may not learn from the Carter Center that this was a rock-and-roll president. For this, go to Macon's Big House Museum, where many flyers, T-shirts, pins and other memorabilia remind us that The Allman Brothers Band was heavily involved in Carter's campaign, frequently lending their smooth slide guitars and swirling Hammond organ to Carter appearances. How cool is that?
Let's not let my nostalgia for the time overshadow President Carter's accomplishments. The U.S. became a dominant player in helping to effect global truces without military intervention. He brokered the Camp David Accords, paving the way for a historic peace treaty between Egypt and Israel; negotiated the 1977 Panama Canal Treaty, securing a key trade resource with Latin America; and advocated for human rights and the environment. This last position took a lot of guts, as the country reeled from an oil shortage.
Since he left office in 1981 and established the nonpartisan Carter Center in Atlanta, his staff has monitored elections in 39 countries around the world and worked for peace in more than 65 countries.
Incredibly, the Carter Center is credited with almost eradicating the painful Guinea worm disease, which in 1986 affected 3.5 million people. It would be the first disease caused by a parasite to be eradicated from the Earth.
President Carter was also prescient in his early dedication to Habitat For Humanity and its global efforts to create affordable housing. From 1984 through 2019, he and Rosalynn, his wife of 75 years, dedicated a week out of the year not just to support the nonprofit with appearances, but to get out there with a hammer and help build the structures.
Carter has also remained active with his local church in Plains, teaching Sunday School at Maranatha Baptist until recently.
My wife Temple and I ran into President Carter at a restaurant in Decatur around 10 years ago. He looked great and wore blue jeans. We nervously wondered how we could perhaps approach him to offer our admiration, but fortunately he was ahead of us and after finishing his dinner made the rounds, speaking to all the guests seated at the restaurant. He took his time, was wonderfully courteous and complimentary of Georgia Trend. His calm and radiance were both contagious and compelling.
Another time we were at a concert at Chastain – Willie Nelson and Kris Kristofferson. Merle Haggard was supposed to play but had just passed away. Considering the circumstances, it seemed extra special to see Willie going strong and even bringing new riffs to the table.
Kristofferson was great, too. When they joined to sing Amazing Grace, Nelson called President Carter and Rosalynn to the stage, and they all sang together. Carter even wore an American flag bandana. For a kid who grew up when these symbols and images held such power, this reunion was a dream come true.
For me, Jimmy Carter's inspiration and cultural power are nearly unrivaled and will live large in Georgia history.