Georgia Trend Daily – March 10, 2023
March 10, 2023 Rome News-Tribune
John Druckenmiller reports that the first employment reports for Northwest Georgia in the new year show major job growth over the past 12 months but an expected slip from the Christmas hiring season. What that means: Floyd County saw a sizzling 44,300 jobs in December followed by 43,800 in January.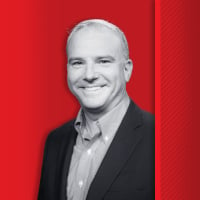 March 10, 2023 Georgia Trend – Exclusive!
Brian Robinson writes, last year, Gov. Brian Kemp signed into law legislation that paid Dennis Perry $1.23 million. But don't envy Perry. No one would trade places with him. Perry served 20 years in a Georgia prison for a double murder he didn't commit. Nor was he an accomplice.

March 10 2023 Atlanta Journal-Constitution
Michael E. Kanell reports that the Georgia economy jumped off to a strong start this year, adding 16,600 jobs in January as the unemployment rate stayed at a historically low 3.1%, the state Department of Labor said Thursday. The state, which pre-pandemic lost jobs on average in previous Januarys, has expanded by 159,600 jobs during the past year, seeing especially robust hiring in hospitality and health care — sectors that together accounted for nearly half the month's new positions, according to Bruce Thompson, labor commissioner.

March 10, 2023 The Covington News
Tom Spigolong reports that Archer Aviation Inc. announced it began construction March 2 on a site adjacent to Covington Municipal Airport for the facility to manufacture electric vertical takeoff and landing (eVTOL ) aircraft, the company said in a news release. Hiring is expected to begin late this year and could reach 1,000 jobs, officials said.

March 10, 2023 GPB
Benjamin Payne reports that business leaders from across Georgia met Wednesday in Savannah for the annual Georgia Logistics Summit, where Gov. Brian Kemp called for more housing to accommodate the influx of workers filling jobs at new manufacturing and warehouse facilities. "[The people] that are working at our ports and in our factories should be able to live in our communities as well," Kemp told a sold-out crowd at the Savannah Convention Center.

March 10, 2023 Clayton News-Daily
Staff reports that Ascend Elements will hold a grand opening for its Base 1 battery recycling plant in Covington on March 29. The 150,000-square-foot facility, located at 9176 Industrial Drive Northeast, has the capacity to shred 30,000 metric tons of used batteries and battery scrap per year.

March 10, 2023 Georgia Recorder
Jill Nolin reports that House Speaker Jon Burns defended the push to create oversight panels for local prosecutors, touted ongoing efforts to improve access to mental health services in Georgia and seemed to crack the door back open for sports betting this session in remarks at an Atlanta Press Club event Thursday. Burns also signaled that it may be too soon to lower the curtain on this year's push to legalize sports betting in Georgia.

March 10, 2023 The Brunswick News
Hank Rowland reports that a bill that passed in the state Senate and now in the hands of Rep. Rick Townsend could move high school students into careers at a younger age. Senate Bill 86, sponsored by Sen. Matt Brass, R-Newnan, would allow eligible students participating in the Dual Enrollment program to access HOPE Grant funds for certain Career Technical and Agricultural Education (CTAE) courses irrespective of whether they've reached maximum credit hour caps.

March 10, 2023 Valdosta Daily Times, CNHI
Asia Ashley reports, among health care-related bills that advanced in the Georgia Legislature on Crossover Day is one that moves the state closer to getting medical marijuana products to Georgians who need it. House Bill 196 moves to the Senate after the House voted 170-2 Monday to increase the number of medical marijuana licenses that can be issued by the Georgia Access to Medical Cannabis Commission.

March 10, 2023 The Center Square
T.A. DeFeo reports that Senate Bill 55, known as the Lemonade Stand Act, allows pint-sized purveyors to sell non-consumable goods, pre-packaged food and non-alcoholic drinks. It also permits them to skip paying the taxman if their revenues do not exceed $5,000 in a calendar year.

March 10, 2023 Capitol Beat News
Dave Williams reports that the Georgia House of Representatives overwhelmingly passed a $32.5 billion fiscal 2024 state budget Thursday after a debate over whether to restore full funding to Georgia's HOPE Scholarship program. The budget, which passed 167-1 and now moves to the state Senate, would increase spending by $2.2 billion – or 7.4% – over the fiscal 2023 budget the General Assembly adopted last spring.

March 10, 2023 Atlanta Journal-Constitution
Patricia Murphy, Greg Bluestein and Tia Mitchell report, no, it wasn't a sneak attack to expand Medicaid. But House Speaker Jon Burns' comments, when asked about whether he'd embrace a new push to add more Georgians to the rolls, are worth noting.