Georgia Trend Daily – Feb. 15, 2023
Feb. 15, 2023 Georgia.gov
Staff reports that Gov. Kemp yesterday joined the Department of Economic Development (GDEcD) in announcing that the State of Georgia achieved a record-breaking year for international trade for a second year in a row. In 2022, Georgia's total trade exceeded $196 billion across 221 countries and territories.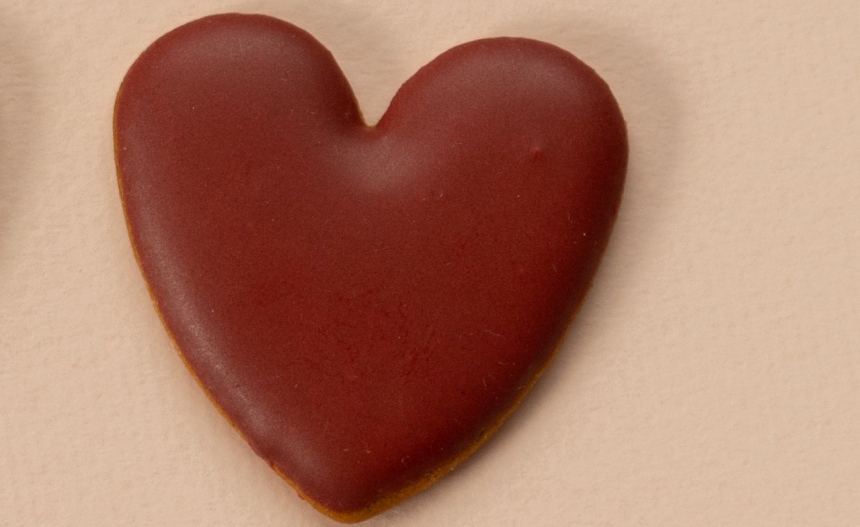 Feb. 15, 2023 Georgia Trend – Exclusive!
Staff reports, if you have any leftover Valentine's Day chocolate, first, congratulations (and how did you manage that?). If it's dark chocolate, you can feel ever so slightly less guilty about indulging. There is some evidence that eating dark chocolate – "in moderation," as they say – is good for your heart.

Feb. 15, 2023 Atlanta Journal Constitution
Kelly Yamanouchi reports that UPS is cutting some jobs in certain parts of the country due to "uneven demand." Among those affected are drivers whose schedules include weekend shifts and are paid on a lower scale than other UPS drivers.

Feb. 15, 2023 Columbus Ledger-Enquirer
Brittany McGee reports that Columbus-based W.C. Bradley Co. announced a new president and chief executive officer at Char-Broil this week. Thomas Penner has been tapped for the role and will report directly to W.C. Bradley CEO James Hillenbrand, according to a press release.

Feb. 15, 2023 Rome News-Tribune
Diane Wagner reports, just 7% of the people in Northwest Georgia were born in a foreign country, and 90% have been living in the same home for at least a year. These are some of the characteristics the U.S. Census Bureau put together as part of its profile of each congressional district in the country.

Feb. 15, 2023 Marietta Daily Journal
Chart Riggall reports that some 80 projects across Cobb County will receive about $98 million in federal funding as commissioners largely closed out a massive infusion of cash the county received from 2021's American Rescue Plan Act. The spending, which will fund new infrastructure, healthcare initiatives, and support for public safety, is the culmination of nearly 18 months of discussion on how to spend the $147 million Congress allocated to Cobb.

Feb. 15, 2023 Dalton Daily Citizen
Asia Ashley reports that the partial report from the Georgia special grand jury investigating whether elections crimes were committed by former President Donald Trump and supporters will be released Thursday, according to an order issued by Fulton Court Superior Court Judge Robert McBurney. McBurney's Monday order said parts of the special jury's report that can released to the public include: the introduction and conclusion to the final report, and a section of the report in which the jury discusses its concerns that some witnesses (not identified in the report) may have lied under oath during their testimony to the grand jury.

Feb. 15, 2023 WABE
Jess Mador reports that Georgia's Attorney General has added his name to an amicus brief in a Texas court case that could determine the future of access to medication abortion. A federal court is considering the lawsuit by an anti-abortion group seeking to block approval of the drug that was granted by the United States Food and Drug Administration in 2000.

Feb. 15, 2023 State Affairs
Jill Jordan Sieder reports that Gov. Brian Kemp announced last month that he planned to fully fund the HOPE Scholarship in fiscal year 2024 with a $61.5 million increase to the state budget, Rep. Stacey Evans, D-Atlanta, was among those in the Legislature loudly cheering. Evans has been lobbying for over a decade to expand HOPE (Helping Outstanding Pupils Educationally), aiming to steer the program back toward its origins: a state lottery-funded program designed to make college affordable for Georgia residents.

Feb. 15, 2023 GPB
Sofi Gratas reports that working matters for Georgia's planned Medicaid expansion, which will extend Medicaid to thousands of low-income, uninsured adults. Unlike a full Medicaid expansion, the state's program will have its own set of rules that may limit who can actually take advantage of the new access the program provides.

Feb. 15, 2023 Georgia Recorder
Jill Nolin reports that Jaymie Knox didn't even know what biomarker testing was before it was done as part of a biopsy of her lung. But after it helped pinpoint the type of cancer she has – stage-four ALK-positive lung cancer – and the exact treatment she needs to keep it at bay, she wants everyone who would benefit from this diagnostic testing to be able to get it.


Feb. 15, 2023 Capitol Beat News
Rebecca Grapevine reports that the state Senate Tuesday approved a proposal to place a statue of U.S. Supreme Court Justice Clarence Thomas on the grounds of the state Capitol. The bill was sponsored by Sen. Ben Watson, R-Savannah. Watson represents the part of the Savannah area, Pin Point, where Thomas is from.

Feb. 15, 2023 Atlanta Journal-Constitution
Ty Tagami reports that Georgia Republicans are proposing prohibitions on classroom discussions about sex and gender, re-engaging in a cultural conflict that dominated state education policy last year but has been mostly absent so far this year. The prohibitions in Senate Bill 88 would apply equally to public and private schools and in many cases to other places that oversee children, such as camps.