Georgia Trend Daily – Feb. 7, 2023
Feb. 7, 2023 GPB
Ellen Eldridge reports that Georgia is often touted as "best for business," but some policy experts say the state is one of the worst for workers. The Family and Medical Leave Act passed 30 years ago as of Sunday, Feb. 5.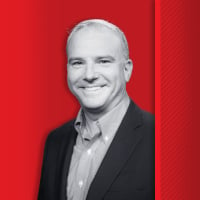 Feb. 7, 2023 Georgia Trend – Exclusive!
Brian Robinson reports that in the closing days of December's runoff in the U.S. Senate race, the smiles from the nearly always cheery candidates had disappeared, erased by the gravity of an overly long, grueling campaign. Incumbent Democratic Sen. Raphael Warnock gave TV interviews on his bus that robotically repeated his talking points but without the sermonizing fervor we've come to expect.

Feb. 7, 2023 Atlanta Journal Constitution
Michael E. Kanell reports, it wasn't the price, it was the rate. Kevin Johnson and his wife closed in December on a newly constructed, five-bedroom, three-bath home in Dallas for $449,000 — $100,000 more than the price they got for their Powder Springs home — a move they weren't making because they really wanted to leave their home of eight years.

Feb. 7, 2023 GlobalAtlanta.com
Trevor Williams reports that in Georgia, a bipartisan consensus has emerged on the importance of India for the state's future: U.S. Sen. Jon Ossoff visited the country on a congressional delegation last September, where he met with some of the country's top industrialists. This summer, U.S. Rep. Rich McCormick, a Republican representing the newly drawn sixth district in Georgia, is slated to head to India for his first visit as a member of Congress, according to Dr. Kulkarni.

Feb. 7, 2023 Gwinnett Daily Post
Curt Yeomans reports that Gwinnett County government and local tourism officials are investing half-a-million dollars in COVID recovery funds in efforts to improve security around county attractions and hotels, and to support arts recovery and film education programs. The county announced the $500,000 investment that government and Explore Gwinnett officials will make into the programs on Thursday.

Feb. 7, 2023 Valdosta Daily Times
Staff reports that Wiregrass Georgia Technical College is the recipient of a $125,000 Community Transformation Grant from the Bright from the Start: Georgia Department of Early Care and Learning. The college will use the grant money to offer Science, Technology, Engineering and Mathematics Make and Take Training for Early Childcare providers, college officials said in a statement.


Feb. 7, 2023 The Brunswick News
Gordon Jackson reports, that newly elected Camden County Commissioner Jim Goodman gets the distinct feeling that some of his fellow commissioners don't want to talk about Spaceport Camden. Goodman has tried to make a motion for the county to release all the financial information regarding the money spent on the spaceport only to be rebuffed by fellow commissioners.

Feb. 7, 2023 Capitol Beat News
Dave Williams reports that legislation introduced into the state House of Representatives Monday would establish the crime of "interference with critical infrastructure" in Georgia. House Bill 227, sponsored by Rep. Rob Leverett, R-Elberton, was prompted by a rash of attacks in recent months by gunmen on utility substations.

Feb. 7, 2023 Georgia Recorder
Stanley Dunlap reports that legislators in Georgia could soon consider a bill to make first-time homebuyers' homes more affordable, as the entry-level housing market continues to price out many middle- and lower-class families. Rep. Dale Washburn, a Republican from Macon, plans to introduce a bill soon to reduce some of the control of local governments to regulate housing design standards, which critics say can add to the cost.

Feb. 7, 2023 The Center Square
T.A. DeFeo reports that proponents say a pair of proposed bills would cut down on the red tape facing providers of services that require occupational licenses. House Bill 155 would provide a pathway for the spouses of firefighters, health care providers and law enforcement officers who move to Georgia to immediately secure an occupational license if they hold a license in their previous state of residence and are in good standing.

Feb. 7, 2023 Capitol Beat News
Dave Williams reports that Georgia Secretary of State Brad Raffensperger urged the General Assembly Monday to pass legislation aimed at preventing the financial exploitation of Georgia seniors. Senate Bill 84, sponsored by Senate Finance Committee Chairman Chuck Hufstetler, R-Rome, would authorize financial advisors to delay transactions involving their elderly or disabled clients if they suspect fraud.

Feb. 7, 2023 Atlanta Journal-Constitution
James Salzer reports that Lt. Gov. Burt Jones and Senate President Pro Tem John Kennedy on Monday called for an investigation into how taxpayers wound up paying for a European trip for their predecessors two months before they left office. The Atlanta Journal-Constitution reported Sunday that just before their terms ended, then-Lt. Gov. Geoff Duncan and Senate President Pro Tem Butch Miller led a 14-person delegation to Germany and England.