Georgia Trend Daily – Feb. 2, 2023
Feb. 2, 2023 Georgia.org
Staff reports that Gov. Brian P. Kemp on Wednesday announced that Seoyon E-HWA, a global auto parts supplier that manufactures both interior and exterior components, will create 740 new direct and indirect jobs and invest almost $76 million in a new manufacturing facility in Chatham County.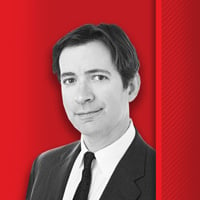 Feb. 2, 2023 Georgia Trend – Exclusive!
Ben Young writes, diversity makes a healthy garden. From a business point of view, diversity makes sense, and there are many ways in which gardening, bird watching and all of nature showcase parallels for both establishing a business and growing it into a healthy force.

Feb. 2, 2023 Atlanta Journal Constitution
Zachary Hansen reports that electric vehicle company Rivian, which plans to build a $5 billion factory in Georgia, continues to shed jobs in an attempt to cut costs and become profitable. First reported by Reuters on Wednesday, Rivian is laying off 6% of its workforce, which is approximately 840 jobs.


Feb. 2, 2023 Marietta Daily Journal
Hunter Riggall reports that the U.S. economy has about a two-thirds chance of experiencing a recession before the end of this year, a Kennesaw State University economist told businessmen and women Wednesday. Roger Tutterow, an economics professor and director of the Econometric Center at KSU, said the economy would more than likely experience a "mild correction" in 2023 at Synovus bank's annual economic forecast breakfast at the Cobb Energy Performing Arts Centre.

Feb. 2, 2023 Savannah Morning News
Latrice Williams reports, in honor of Black History Month, three Black-owned businesses in Savannah were celebrated as part of Hyundai's Progress Project. Each recipient received $15,000 with Brandon Ramirez, director of corporate social responsibility & external relations for Hyundai Motor America, adding that it is important for the company to leave their footprint in the community.

Feb. 2, 2023 Marietta Daily Journal
Chart Riggall reports that Atlanta Regional Commission's Mike Alexander summed up the housing market dilemma facing metro Atlanta residents in simple terms. If you want to live in the metro, he told Cobb commissioners at the first day of their retreat Wednesday, "you need to either earn a lot of money, or move very, very far out."

Feb. 2, 2023 The Center Square
T.A. DeFeo reports that Georgia House Democrats have rolled out a series of bills they say will help stem gun violence in the state. On Wednesday, state Reps. Michelle Au, D-Johns Creek, and Mary Margaret Oliver, D-Decatur, announced four pieces of legislation ranging from a proposal to institute a three-day waiting period to buy firearms to holding firearm owners responsible if a minor uses their firearm to threaten violence.

Feb. 2, 2023 The Brunswick News
Hank Rowland reports that Glynn County's freshman legislator introduced a bill Tuesday that would make a supplement taken for fatigue a Schedule 1 controlled substance in Georgia. State Rep. Rick Townsend, R-St. Simons Island, is the sponsor of House Bill 181 that makes mitragynine and hydroxymitragynine, as well as the mood enhancer Kratom, Schedule 1 controlled substances.

Feb. 2, 2023 GPB
Sarah Kallis reports that the Georgia Senate passed its first bill on Day 11 of the legislative session. Senate Bill 11, called the "Georgia Fights Terrorism Act," would allow the Georgia Bureau of Investigation (GBI) to investigate allegations of terrorism, independently or collaboratively with other law enforcement agencies.

Feb. 2, 2023 Georgia Recorder
Stanley Dunlap reports that a Georgia Senate committee is expected to consider a bill next week that opens the door to legalized online sports betting. Republican Sen. Billy Hickman's SB 57 is the first of what could be several gambling bills up for consideration this year after failed attempts in recent years.

Feb. 2, 2023 Capitol Beat News
Rebecca Grapevine reports that newly elected Lt. Gov. Burt Jones says he is "laser focused" on the well-being of Georgians. The Jackson Republican and businessman ran for lieutenant governor after a decade as a state senator because he wanted a new challenge and thought he could help ordinary Georgians, Jones told Capitol Beat this week.

Feb. 2, 2023 Atlanta Journal-Constitution
Patricia Murphy, Greg Bluestein and Tia Mitchell report that a group of powerful Republicans in the Georgia state Senate is reviving the proposal to install a statue of U.S. Supreme Court Justice Clarence Thomas on the grounds of the state Capitol. The measure is backed by state Sen. Jason Anavitarte, one of the chamber's leaders, and state Sen. Ben Watson, who represents the coastal area where the conservative jurist grew up. The legislation landed in the hopper this week.