2023 Legislative Guide: Focus on Funding
Use our annual resource to engage with elected representatives.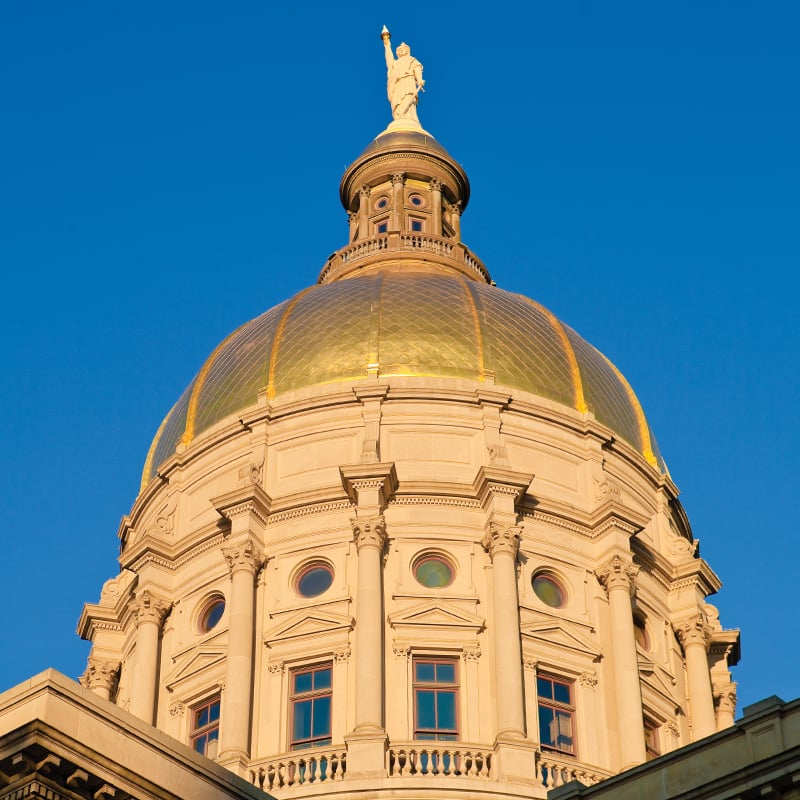 This year's legislative session convened Jan. 9 and will likely adjourn the end of March. This should be a laid-back session following last year's elections, but it is also an opportunity for new lawmakers on both sides of the aisle to establish themselves on the political landscape with bold proposals.
Gov. Brian Kemp wants to continue using the state's budget surplus to refund taxes to Georgians. Considerably more comfortable in his second term, he may be less likely to champion or introduce any controversial legislation. However, anything is possible with new leaders from both parties for the first time in more than a decade.
One representative who will be conspicuous in his absence is the late Rep. David Ralston, who leaves behind a range of legacy legislation. It will be up to this assembly to provide the funding for it to take full effect.
Most notable among these, the Mental Health Parity Act, passed last session, for the first time addresses frontline detection and treatment efforts. But there are barriers to HB 1013 that particularly apply to rural areas of Georgia, which the governor has emphasized in his tenure. For example, the state needs to free up the cash constraints that could prevent widespread creation of co-responder programs (where behavioral health professionals accompany law enforcement on 911 calls for potential diversion strategies), and build functioning facilities statewide to patch up holes in the existing mental health safety net.
It's a political hot potato, but getting the most out of HB 1013 would involve expanding Medicaid to all Georgians. Compromise solutions include increasing the Medicaid reimbursement rate for behavioral health provider services, expanding the network of behavioral health facilities across the state, reforming the Medicaid funding mechanism for emergency medical services and funding housing for first responders to address the workforce shortage that could hobble these efforts.
Another element of Ralston's legacy – and that of former Gov. Nathan Deal – hangs in the balance. Progress on criminal justice reform measures from those years has been hampered, mainly due to a number of issues that have led to increased incarceration rates and overcrowding in Georgia prisons. Among these, a shortage of defense attorneys exists statewide, which strands many in jail. With no money for bail, these incarcerated individuals sometimes turn to gang activity as their months without representation drag on. Until we restore full funding to the indigent defense fund we are manufacturing gang activity and contributing to deteriorating jail conditions.
Other things to watch this session are the House Rural Georgia Development Council, which could come up with some legacy initiatives for Gov. Kemp; the Joint Study Committee of the Electrification of Transportation; and the House Study Committee on Regulation, Affordability and Access to Housing.
 Click HERE to view the Legislative Guide in our digital magazine