Georgia Trend Daily – Jan. 18, 2023
Jan. 18, 2023 Georgia Ports Authority
Staff reports that Georgia Ports Authority handled a record 5.9 million twenty-foot equivalent container units in Calendar Year 2022, an increase of 5 percent over 2021. "It was a challenging year, but collaborative effort across Georgia's supply chain ensured cargo movement remained fluid," said GPA Executive Director Griff Lynch.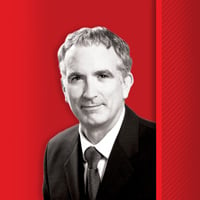 Jan. 18, 2023 Georgia Trend – Exclusive!
Jeffrey Humphreys writes, this year, I expect Georgia's post-pandemic expansion to end and a mild recession to begin, which will last about six months. A recession is not inevitable, but it would take near-perfect monetary policy plus a lucky break to avoid one.

Jan. 18, 2023 Atlanta Journal-Constitution
Drew Kann reports that vibration issues revealed last week inside one of Plant Vogtle's two new nuclear units occurred because critical pipe support bracing was not installed, witnesses at a state hearing said Tuesday, calling the omission "unusual" and foreshadowing the possibility of more delays as testing on the unit progresses.

Jan. 18, 2023 The Center Square
T.A. DeFeo reports that the state has upgraded 138 miles of the Heart of Georgia Railroad, the first project the state has completed under a federal program to upgrade rail projects nationwide. In 2018, the Federal Railroad Administration awarded $2 million in Consolidated Rail Infrastructure and Safety Improvement grant funding.

Jan. 18, 2023 11 Alive
Gabriella Nunez reports that Dr. Kevin James said U.S. Sen. Jon Ossoff delivered on a campaign promise he made two years ago. It came in the form of a $2.6 million dollar grant.

Jan. 18, 2023 The Brunswick News
Lauren McDonald reports that Jekyll Island Authority hopes to determine soon how to address the nearly $1.5 million in additional funds likely needed to build a public safety complex on the island. Bids for the project came in over budget, due in part to the rising cost of building supplies and labor, and a recent request for funding through the governor's supplemental budget was denied.

Jan. 18, 2023 GPB
Sofi Gratas reports that workforce data through September of last year shows Georgia would need almost 700 additional primary care doctors to eliminate shortages. Primary care physicians often work in family medicine as a patient's principal point of contact for medical issues and continued care.

Jan. 18, 2023 Georgia Recorder
Jill Nolin reports that state lawmakers have started digging into Gov. Brian Kemp's $32.5 billion spending proposal for next year. The second-term governor's budget includes initiatives he promised on the campaign trail – like a one-time property tax break and another bonus tax refund – as well as $2,000 pay raises for educators and state workers, $130 million for two electric vehicle training facilities and $52 million to move forward with his plan to slightly expand Medicaid eligibility.


Jan. 18, 2023 Marietta Daily Journal
Hunter Riggall reports, in a wide-ranging talk to the Cobb County Chamber of Commerce on Tuesday, U.S. Sen. Jon Ossoff ticked through a laundry list of funding allocations and other legislative wins from his first two years in office. Of particular interest to Cobb were Ossoff's comments about Lockheed Martin's Marietta plant, the neighboring Dobbins Air Reserve Base, and the Chattahoochee River.

Jan. 18, 2023 Rome News-Tribune
Staff reports that Northwest Georgia's Congresswoman Marjorie Taylor Greene received committee assignments Tuesday after a ban during her first two years as the 14th District representative. Greene won plum assignments on both the House Committee on Oversight and Accountability and the House Committee on Homeland Security, for the 118th Congress.

Jan. 18, 2023 Capitol Beat News
Dave Williams reports that the state's chief economist injected a note of caution Tuesday as the General Assembly began reviewing Gov. Brian Kemp's $32.5 billion fiscal 2024 budget request. More than half of the state's record $6.6 billion surplus was built on a huge increase in capital gains tax payments not likely to be repeated, Jeffrey Dorfman told members of the Georgia House and Senate Appropriations committees at the start of three days of hearings on Kemp's spending recommendations.

Jan. 18, 2023 Atlanta Journal-Constitution
Greg Bluestein reports that when Democratic state Rep. Stacey Evans ran for governor five years ago, her campaign opened with a promise to reverse a series of cuts to the HOPE scholarship signed in 2011 that slashed funding to the lottery-funded program. So it was to her great surprise when Republican Gov. Brian Kemp unveiled a spending plan that would boost funding for the scholarship and end the two-tier award system that she and other Democrats vowed to eliminate.