Georgia Trend Daily – Jan. 17, 2023
Jan. 17, 2023 Rome News-Tribune
Staff reports that in recent years, Bartow County's development plans have been dazzling. In just the past month, a proposed EV battery plant and solar panel campus together have generated reports of more than $5 billion in investments and at least 5,500 additional jobs. Even bigger is what the Aubrey Corp. is proposing for some 16,500 acres in the county's northeast corner, off U.S. 411 and north of Ga. 20.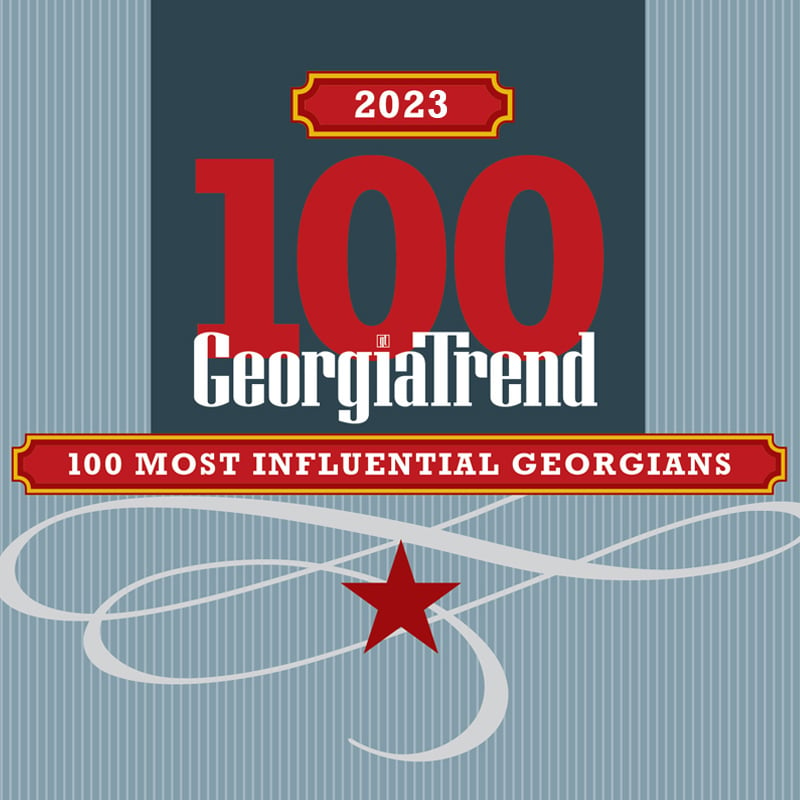 Jan. 17, 2023 Georgia Trend – Exclusive!
Mary Ann DeMuth reports that this year's Georgian of the Year Pat Wilson may be the state's top salesperson, working to attract companies that will invest millions and create hundreds of new jobs. However, he is hardly alone in promoting Georgia's advantages. Every day, thousands of people help ensure the state remains No. 1 for business while improving the lives of its citizens.

Jan. 17, 2023 Atlanta Journal-Constitution
Kelly Yamanouchi reports that Delta Air Lines reported a $1.3 billion profit for 2022, reaping the benefits of a strong rebound in travel and high air fares paid by consumers clamoring to return to the skies. As a result of the profits, the Atlanta-based airline will pay out $563 million in profit-sharing bonuses to its employees on Valentine's Day.

Jan. 17, 2023 Savannah Morning News
Nancy Guan reports that the City of Pooler is getting $8 million in federal funds that will go towards major infrastructure improvement projects at the top of the evergrowing suburban community's list. Over the last decade, nearly 10,000 new residents flocked to Pooler.

Jan. 17, 2023 Saporta Report
Maria Saporta reports that media mogul Tyler Perry is interested in acquiring the prominent Forces Command (FORSCOM) building at Fort Mac upon learning that the laboratories for the U.S. Food and Drug Administration (FDA) would emit fumes into the atmosphere. In August 2019, the McPherson Implementing Local Redevelopment Authority (MILRA) approved selling the FORSCOM building for $17 million to Easterly Government Properties, which would lease the building to the FDA for laboratories.

Jan. 17, 2023 Rough Draft
Staff reports that Joulea, an Atlanta-based technology startup, is launching a new software system built to cut energy costs and reduce the carbon footprint of commercial buildings. Started by Georgia Tech aerospace engineering alumnus Ramtin Motahar, Joulea's tech uses rocket science principles and drone technology to optimize energy efficiency.

Jan. 17, 2023 Gainesville Times
Ben Anderson reports that Hall County school board members will vote on funding for a meat processing center that is expected to cost roughly $9 million. That figure represents the preliminary budget, district officials said, and it includes a $2.5 million state grant, which the district secured during last year's legislative session.

Jan. 17, 2023 The Center Square
T.A. DeFeo reports that Georgia ranks among the worst states for its laws governing online privacy. The Peach State scored 3.5 out of 25 points in a new analysis from Comparitech, a website focused on cyber security and online privacy.

Jan. 17, 2023 State Affairs
Jill Jordan Sieder reports that Kevin Tanner took over as commissioner of the Department of Behavioral Health and Developmental Disabilities (DBHDD) last month, with a challenging mandate to oversee an agency responsible for meeting the health needs of some of the state's most vulnerable people, including those undergoing mental health crises and battling substance abuse issues.

Jan. 17, 2023 Georgia Recorder
Ross Williams reports that Georgians who started kindergarten the year the state adopted its K-12 education funding formula are now in their forties, but the formula remains essentially unchanged. The 1985 Quality Basic Education Act guides the state in distributing nearly $11 billion to its 1.6 million public school students, but calls for change have been growing louder in recent years.

Jan. 17, 2023 Capitol Beat News
Rebecca Grapevine reports that a record number of Georgians – over 846,000 – signed up for health insurance for 2023 under the Affordable Care Act during the latest open enrollment period, which ended on Sunday. That's about 8% of the state's population, and at least 145,000 more than signed up for the program last year.

Jan. 17, 2023 Atlanta Journal-Constitution
James Salzer reports that its called "budget week" at the state Capitol and with good reason: The Legislature all but shuts down while Appropriations committees start work reviewing Gov. Brian Kemp's $32.5 billion spending proposal for the upcoming year.