Georgia Trend Daily – Jan. 11, 2023
Jan. 11, 2023 Rome News-Tribune
John Druckenmiller reports that in the past 24 hours, the announcements keep getting better about solar energy manufacturer Qcells' expansion in Northwest Georgia, including Bartow County. The company plans of an overall $2.5 billion investment which will see 2,500 jobs when operational.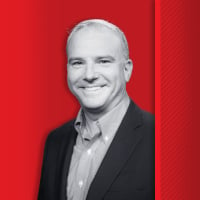 Jan. 11, 2023 Georgia Trend – Exclusive!
Brian Robinson reports, this month, Gov. Brian Kemp will kick off the first legislative session of his final term riding high. After the pomp and circumstance of his second inauguration, Kemp goes into the 2023 session with a mandate from voters and a bank full of political capital.

Jan. 11, 2023 Atlanta Journal-Constitution
Drew Kann and Tia Mitchell report that Ambassador Katherine Tai, the United States Trade Representative and a member of the president's cabinet, will join U.S. Sen. Jon Ossoff, an Atlanta Democrat, and a group of Georgia business leaders for a series of meetings on Thursday, a Biden administration official told The Atlanta Journal-Constitution.

Jan. 11, 2023 GPB
Amanda Andrews reports, for the first time, the city of Atlanta has been recognized by the CDP, an international nonprofit, for taking environmental action. The list includes 122 cities from around the world — with only 36 in the United States.

Jan. 11, 2023 Savannah Morning News
Latrice Williams reports that Ecoplastic, a Korean-based auto parts manufacturer, is investing $205 million into a manufacturing facility in Bulloch County. The company is a tier-1 supplier for Hyundai, producing products such as consoles, bumpers and more.

Jan. 11, 2023 WSB Radio
Edgar Treiguts reports, after 10 months, metro Atlanta and Georgia drivers are in for a bit of "sticker shock" at the pump. The state's gas tax is back, as of Tuesday at midnight (into Wednesday). A tax of 30 cents a gallon for gasoline; 33 cents for diesel will be restored.

Jan. 11, 2023 The Center Square
T.A. DeFeo reports that the Joint Study Committee on the Electrification of Transportation has endorsed the Georgia Department of Transportation's pilot program taxing motorists based on vehicle miles traveled. Charging a mileage tax would recoup what state leaders see as a potential loss in revenue via the gas tax.

Jan. 11, 2023 Clayton Crescent
Staff reports that according to U.S. Sen. Jon Ossoff, College Park Police Chief Connie Rogers, and College Park Mayor Bianca Motley-Broom, police will be able to track gun crimes across municipalities with greater speed. Thanks to $373,000 in federal funds, College Park Police will host a database—shared with other municipal police departments—that compares shell casings from crime scenes.

Jan. 11, 2023 Valdosta Daily Times
Asia Ashley reports that a Fulton County judge plans to make a decision soon on whether to side with the Georgia First Amendment Foundation in its request to unseal documents related to applications for medical cannabis licenses. The embattled license process has been in limbo since 2019 when state lawmakers authorized the legal growing and dispensing of medical marijuana in Georgia through the Hope Act.

Jan. 11, 2023 Marietta Daily Journal
Chart Riggall reports that State Rep. David Wilkerson, D-Powder Springs, will host a town hall this month on the efforts to de-annex portions of Mableton from the newly created city. Wilkerson has been a vocal critic of Mableton cityhood and told the MDJ last week he would file legislation this year to remove portions of the city from its boundaries.

Jan. 11, 2023 Rough Draft
Dyana Bagby reports that Atlanta Mayor Dickens and his administration plan to keep pushing hard against Buckhead cityhood efforts at the Georgia Capitol, putting the issue at the top of its 2023 legislative agenda. The City Council adopted the mayor's 2023 legislative package last week that outlines an agenda of priorities at the Gold Dome, including opposing any legislation to remove ownership and control of Hartsfield Jackson International Airport from the city and increasing funding for affordable housing.

Jan. 11, 2023 WABE
Stephannie Stokes reports, in 2022, state legislators from outside Atlanta pushed legislation that would criminalize encampments for the unhoused. The effort didn't pass. It turned into a study committee about homelessness in the state.

Jan. 11, 2023 Capitol Beat News
Dave Williams reports that a state Senate study committee is recommending some new requirements for local development authorities in Georgia and members of their governing boards. But the panel stopped short of suggesting major reforms some lawmakers and advocates for local governments had sought.

Jan. 11, 2023 Atlanta Journal-Constitution
Mark Niesse reports that Fair Fight Action and other plaintiffs must repay the state over $231,000 after the organization lost its lawsuit that alleged Georgia laws violated voting rights, according to a court order Tuesday.