Georgia Trend Daily – Jan. 6, 2023
Jan. 6, 2023 Georgia.gov
Staff reports that Gov. Kemp on Thursday announced that Ecoplastic Corporation, an automotive parts manufacturer, will create 456 new jobs and invest approximately $205 million in a new manufacturing facility in Bulloch County. Ecoplastic is a Tier-1 supplier for Hyundai Motor Group (HMG) and Kia and engages in the manufacturing of automotive interior and exterior plastic parts, including bumpers, consoles, trims, and plastic molds.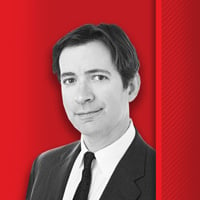 Jan. 6, 2023 Georgia Trend – Exclusive!
Ben Young writes, the first issue of the new year contains a feature on the energy sector and how Georgia utility companies are faring with the federal government's transformative investment in advancing clean energy. It's already a big year for clean energy in Georgia, with the first of two new nuclear reactors at Georgia Power's Plant Vogtle expected to come online this year.

Jan. 6, 2023 Atlanta Journal-Constitution
Meris Lutz reports, the Southern Environmental Law Center has asked the U.S. Environmental Protection Agency to instruct the Georgia Environmental Protection Division to evaluate the "potential for disproportionate adverse impacts" of its permits on protected groups, including racial minorities. The complaint is based the state's decision to green light two large biomass facilities to manufacture wood pellets in the same neighborhood of Adel, a small town in South Georgia.

Jan. 6, 2023 The Center Square
T.A. DeFeo reports that Georgia officials expect the state will receive more than $181 million after joining national settlements with four companies over allegations they contributed to the opioid crisis. The Peach State will use the money from Allergan, CVS, Teva and Walgreens to help fund treatment, prevention, reduction and recovery initiatives.

Jan. 6, 2022 Capitol Beat News
Dave Williams reports that Georgia Power Chairman, President and CEO Chris Womack will take over leadership of the utility's parent, Southern Co., later this year, Atlanta-based Southern announced Thursday. Womack, 64, will succeed Tom Fanning, Southern's current chairman, president, and CEO, at the end of March following Southern's annual stockholders meeting.

Jan. 6, 2023 WABE
Rahul Bali reports that Georgia's gas tax suspension is scheduled to end Tuesday, Jan. 10. The General Assembly passed legislation to suspend the state's motor fuel tax back in March.

Jan. 6, 2023 The Current
Mary Landers reports that Camden County's proposed spaceport project was grounded before it ever saw a commercial rocket lift off, with voters rejecting the idea in a March 2022 referendum. But while the project has consumed $12 million in tax dollars, the money keeps flowing, mainly for attorneys to represent the county in four spaceport-related lawsuits.

Jan. 6, 2023 Savannah Morning News
Marisa Mecke reports that on December 30, the Biden administration restored Clean Water Act protections from pre-2015 after years of rough legal waters. The new rule, recently announced by the U.S. Environmental Protection Agency and the Army Corps of Engineers, reverses a Trump-era rule that scaled back protections and excluded some critical wetlands and streams from protection.

Jan. 6, 2023 Valdosta Daily Times, CNHI
Asia Ashley reports that the Georgia Council for Recovery has released its legislative priorities at the federal, state, and local levels for 2023 that aim to advance addiction recovery policies and services. In Georgia, more than 1,900 people died of drug-related causes in 2021, a 38.8% increase over data from the previous year, according to Neil Campbell, executive director of GCR.

Jan. 6, 2023 State Affairs
Tammy Joyner and Jill Jordan Sieder report that the Georgia 2023 Legislative session convenes Monday with one of the largest, most diverse groups of newcomers ever to assemble under the Gold Dome. The Senate will have 10 new members while the House will have 43 newcomers.


Jan. 6, 2023 Marietta Daily Journal
Jake Busch reports that Jordan Ridley is ready to hit the ground running as one of newest members to represent Cobb and Cherokee counties in the Georgia House. Ridley is "super great guy," according to Cobb GOP Chair Salleigh Grubbs.


Jan. 6, 2023 Capitol Beat News
Dave Williams reports that Georgia lawmakers expressed frustration Thursday that the state's medical marijuana program has yet to yield a drop of cannabis oil nine months after Gov. Brian Kemp announced a plan to break a logjam of lawsuits. The Georgia Commission for Access to Medical Cannabis voted in September to award the first two of six low-THC cannabis oil production licenses the General Assembly authorized in legislation the General Assembly passed in 2019.

Jan. 6, 2023 Atlanta Journal-Constitution
Greg Bluestein reports that what would be one of House Speaker David Ralston's last public appearances, he ventured to a University of Georgia classroom to lay out his vision for the 2023 legislative session. He said it would focus more on consensus-driven policies and less on divisive, "uncivilized" political quarreling.