The Georgia File: What's Next?
Gov. Brian Kemp begins 2023 with a mandate from voters and a bank full of political capital.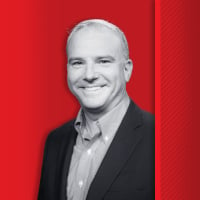 This month, Gov. Brian Kemp will kick off the first legislative session of his final term riding high. After the pomp and circumstance of his second inauguration, Kemp goes into the 2023 session with a mandate from voters and a bank full of political capital. Especially in this next year, Kemp can pass whatever legislation he wants to pass, big or small.
If he plans to exit politics after his term, he's free to pursue a pragmatic, "good government" agenda that focuses on "boring but important" investments that keep us prospering as the top state for business. Freedom from concerns about a future Republican primary, for example, allowed former Gov. Nathan Deal to sign a much-needed transportation bill in 2015, even though it included a tax increase.
If Kemp wants to run for another office that would require a GOP primary victory, expect to see him champion at least a handful of red-meat issues that energize his conservative base. We saw that last year when he signed sweeping gun rights legislation and addressed concerns about public school curricula to guard against a primary challenge from the right.
Kemp's first term was defined not only by conservative victories like a pro-life law that banned abortion after a fetal heartbeat is detected on an ultrasound, but also by his gutsy move to reopen our economy before any other state and to push for kids to return to classrooms. He followed that up with strong opposition to COVID vaccine mandates. Georgians' appreciation for those stands – in hindsight, at least – contributed to his big electoral win. "Freedom's Fighter" could have served as a strong campaign motto for his re-election.
He can build on such a freedom agenda with legislation that would contribute greatly to his legacy as governor.
Gaming and marijuana have never ranked high on the priority lists of conservative Republicans, but a strong majority of Georgians would like to see changes in our state's approach to these issues. These count as my "pragmatic" suggestions.
Some legislators have talked for years about legalizing some forms of gambling. We should follow the lead of 36 other states by allowing sports wagering. The bill has the vocal support of Atlanta's professional sports franchises, who seek to enliven the experience for ticket holders and fans at home. They also want to reap the profits they can plow back into creating championship teams. We all know sports wagering happens here, just illegally and without capturing the tax revenue. Proponents say it wouldn't require a constitutional amendment – a higher bar to cross – and it could go under the Georgia Lottery and perhaps provide additional funding for HOPE, Pre-K and much-needed college completion grants.
A huge majority of Georgians would like to see our state give safe, legal access to medical marijuana. While the state has finally issued licenses to several groups allowed to grow and sell this product, the process has dragged on too long. Frankly, we've been too concerned about safeguards around a product that's fully legalized in other states. Let's expand access to licenses and reduce the government's role in picking winners and losers. The late Speaker David Ralston felt strongly about this issue and moving it forward would pay tribute to his memory.
When it comes to "red meat," Kemp can deliver on school choice and fighting crime.
Georgia lags behind neighboring states when it comes to empowering parents, an issue that picked up serious steam during the pandemic. Allowing parents to use the state portion of their child's education funding will open competition and allow kids to find the right educational fit. For Republicans, their base largely supports choice and it's a great way to build on the gains they're making with minority communities.
At a time when voters cite crime as a major concern – and they blame liberal district attorneys for allowing a revolving door for violent criminals – Kemp could score points by creating a state regulatory body that can discipline prosecutors who don't do the job. Judges are overseen by the Judicial Qualifications Commission, a body that would provide a model to follow.
Sports wagering and medical marijuana are issues where Kemp can achieve widely popular goals without alienating his base, and school choice and reducing violent crime can provide conservative leadership on policies that independents and some Democrats could support. Georgians will reward Kemp if he spends his political capital on these visionary reforms.