Our State: Cobb County
Expansions, healthcare and tourism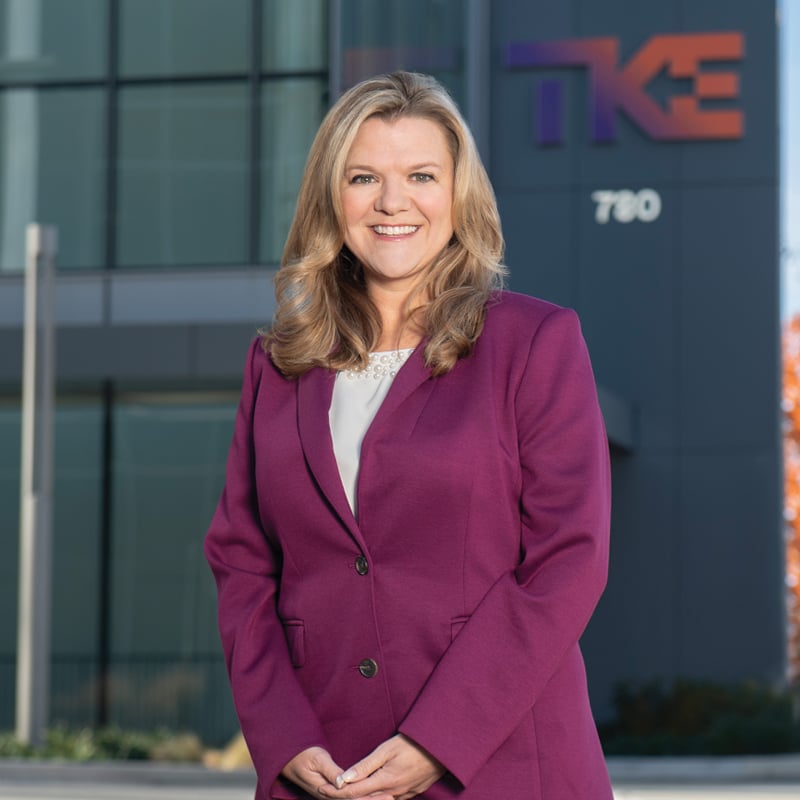 Even in unprecedented times, leaders across Cobb County are adapting and innovating to ensure those who live in, work in and visit Georgia's third-largest county can enjoy family-friendly neighborhoods, unique entertainment venues, a sense of community and a thriving business environment.
In 2022, the county was faced with the possibility of losing zoning control and $33 million in revenue to a cityhood movement that sought to turn three unincorporated areas into the new cities of East Cobb, Lost Mountain and Vinings. Voters who live within the proposed city boundaries soundly defeated the ballot referendums, voting 72%, 57% and 55% respectively against cityhood. However, in November, voters approved cityhood for Mableton, making it the largest city in Cobb.
The mixed results illustrate how residents are divided as a result of the county's changing demographics, polarizing politics, redistricting and potential zoning updates. "We're not immune to some of the pressures of change that have occurred in Cobb," says Board of Commissioners Chair Lisa Cupid. "But some pretty incredible things are happening under a lot of pressure and stress."
Those things include the first class of graduates from a job training and apprenticeship program at the Cobb County Sheriff's Office Adult Detention Center and the strengthening of a summer jobs program, two initiatives done in partnership between the county and the nonprofit Cobb-Works. And commissioners have approved a minimum wage of $17 an hour for county employees.
"That equates to an annual salary of $35,500, making it possible for those that serve the county to have a livable wage," Cupid says. "We passed the minimum wage in July for the budget that began Oct. 1."
According to Cupid, a strong tax digest enabled the county millage rate to remain the same in the new budget.
"Even though the commercial sector was not as strong, we've had booming residential growth in the county," she says. "We've also had some business wins on top of that."
Those wins include major industries that have located or expanded in the county, such as the relocation of the national headquarters of Truist Securities to Cobb, while Arylessence, a fragrance and flavor designer, and Lockheed Martin announced expansions. Southwire, one of North America's leading wire and cable producers, is opening 23,000 square feet of office space at The Battery Atlanta. "This year, we have nine retained businesses and nine new recruitments that resulted in $2.26 billion in investment," Cupid says. "This year, Cobb also celebrated a triple AAA bond rating for the 25th year in a row. We are one of only 49 counties in the U.S. to do that.
Cobb Chamber of Commerce President Sharon Mason says that investment is fueling the continuation of a "major economic boom in the county" across all industries and includes businesses of all sizes.
"We continue to see record job numbers and growth of every major industry in Cobb County," she says. "This year, we're close to about 6,000 new, high-quality jobs."
TK Elevator opened its North American headquarters at The Battery last February bringing with it 900 new jobs, while Papa John's also opened its new global headquarters at The Battery, bringing about 300 new jobs to Cobb. Vanderlande, a Dutch company, expanded its Cobb County-based North American headquarters, creating 500 new jobs in Marietta.
"Businesses want to be close to Truist Park and The Battery Atlanta," Mason says. "They have been a major driver behind these global headquarters coming here; the Atlanta Braves development as a whole has been a major driver. TKE, Papa John's, Truist and Comcast and many other companies have said, 'We want to be a part of this environment' because it helps them attract and retain a high-quality workforce because of the high-energy environment it provides."
Soliant, a staffing company, brought 130 jobs to the Galleria and one of the major factors was the environment the Braves create for their workforce, Mason says.
"And then we've seen some other new companies like Biolyte coming to Marietta," she says. "Their new office will bring about 50 jobs to that area."
Mason also points out that start-up companies are also choosing to stay in Cobb. For example, Relay Payments, a fintech company, located its headquarters in the Galleria Office Park. Last summer, IgniteHQ, a Marietta-based coworking startup, relaunched as HatchBridge, a new business incubator, at the Kennesaw State University Center.
"We're seeing more companies like that coming out of our ecosystem for entrepreneurship development," she says. "Incubators provide all the great resources to help them get started."
---
Supporting Workforce Success
To ensure businesses and industry continue to choose Cobb, the chamber prioritizes workforce development so the county has the workforce pipeline not just for tomorrow, but also for years to come, Mason says.
To that end, education and business leaders in the county worked together to assist a key component of that workforce – military veterans. Their efforts culminated last year with the opening of the Veterans Education Career Transition Resource (VECTR) Center on the campus of Chattahoochee Technical College. The center will not only serve the 50,000 veterans that call Cobb County home but will be a resource to thousands more in the Metro Atlanta region and throughout Northwest Georgia. "Three years ago we learned of a great VECTR Center in the Warner Robins area that helps veterans transition into the workforce more easily," she says. "Given our major veteran population, we identified a need for a VECTR Center in Northwest Georgia."
A building on Chattahoochee Tech's Marietta campus was renovated at a cost of nearly $3 million to house the Superior Plumbing VECTR Center, which offers courses and certifications in skilled trades like HVAC, welding and electrical work, warehouse logistics and IT. It opened in October.
"The VECTR Center will help a lot of different industries hire veterans and help veterans transition into the workforce more easily," Mason says. "I've spoken to many companies that are very excited that this is happening."
No doubt most of those companies are among the 2,600 members of the Cobb chamber, which is one of the largest chambers in the Southeast. "Whether it's Day 1 [for a new business] or you're a major corporation and anywhere in between, we want to help businesses get to their next level of success and growth and be able to expand with high-quality jobs," she says. "We've continued to increase our intentional strategy for SelectCobb for marketing our region globally, and as a result our project pipeline continues to have over 60 active projects that are considering Cobb County."
That project pipeline means the county will continue to see more growth and development spreading across all commercial and geographic areas of Cobb, Mason says. Since SelectCobb was started 10 years ago, the chamber has brought in more than 42,000 high-quality jobs and more than $5.7 billion in private investment, she says.
---
Authentic and Unique
Beyond business and industry, tourism continues to be a leading driver of economic development in the county, employing 26,212 people and providing an economic impact of $1.8 billion, according to Cobb Travel & Tourism's 2021 Annual Report.
"Visitors, whenever they come to a community, they love to do what is authentic and unique," says Holly Quinlan, president and CEO of Cobb Travel & Tourism. "What is available here that I can't get somewhere else?"
One of the best ways to showcase what's unique about Cobb is through its booming craft beverage industry, Quinlan says. In 2020, the tourism office launched "Bubbles and Brews," a month-long celebration of the county's local craft beverage makers. During the month of March, craft beverage enthusiasts can travel along the Cobb Ale Trail to all 19 of Cobb's breweries, distilleries and wineries to sample each location's unique beverages, collecting digital stamps along the way on a BrewPass, which can be redeemed for prizes.
"Bubbles and Brews is going strong," she says. "It's not just visitors that love it, residents love it as well. It's a way to get out and explore your own community." Also going strong is interest in the county as a movie location, Quinlan says, noting her office receives on average about 275 requests annually about filming in Cobb.
One Cobb location taking a starring turn under the Hollywood spotlight is the Cobb Galleria Centre. Scenes for the upcoming movie The Beanie Bubble were shot at the mall last year. The movie, starring Zach Galifianakis and Elizabeth Banks, chronicles the Beanie Baby craze that blazed through American culture in the 1990s.
"There are some of the stores that are not occupied that we have been able to use as the perfect location for movies that are set in a 1980s, 1990s mall setting," says John Hill, sales and marketing director for the Galleria and Cobb Energy Performing Arts Centre.
One of the unoccupied stores was repurposed into a '90s era wedding shop, while another storefront was converted into a sundry shop featuring Beanie Babies, Hill says. "Using the mall as a film location is a great way to repurpose the space."
While the Galleria's movie theater has been used for "numerous productions," according to Hill, some theater scenes have been filmed at the Cobb Energy Centre, which celebrated its 15th anniversary in September. Since its grand opening in 2007, the center has hosted nearly 3,500 events and 3.4 million guests.
---
Better Care
Big things are happening in Marietta, Smyrna and Powder Springs. As the largest of Cobb's six cities, Marietta is the county seat and home to Wellstar Health System, the city's largest private employer. The health system is in the process of building a new $263 million patient tower at its flagship hospital.
"They're tearing down the oldest building on the campus to build the new tower," says Daniel Cummings, assistant city manager for economic and project development. The new tower is expected to open in 2026.
"Wellstar Kennestone Regional Medical Center's state-of-the-art 150-bed tower will feature expanded service lines and amenities, which will allow for even greater patient care and patient/visitor experiences," says Callie Andrews, COO of the Kennestone medical center and Wellstar Windy Hill Hospital. "The new bed tower will feature nine stories and 303,062 square feet of world-class patient care space and amenities."
Included in the new tower will be expansions in cardiac, neurosciences, surgery and neonatal care to better serve the community with more beds and technologically advanced equipment. The expansion will also enable Wellstar to increase its ability to accept patients who need a higher level of care from other facilities in the region.
In related news, Wellstar is also buying a 12-story, 229,000-square-foot office building in Marietta for $41.3 million, Cummings says. "Wellstar is a great corporate partner," he says. "The fact they're looking to invest long-term here speaks positively to the stability of the corridor."
---
City Celebrations
While Marietta is the county's oldest city, Smyrna is its most diverse. Known as the Jonquil City, Smyrna celebrated its 150th birthday in October with a concert featuring Train and Toad the Wet Sprocket. The birthday celebration also featured a Culture & Spirit Festival. For the first time ever, Atlanta Road was shut down to accommodate a stage upon which performances as varied as the city's population occurred. There were steel pan drums, Indian dancers, country music, '50s music, '60s music and so much more, according to Mayor Derek Norton.
"We had events and performances from 11 a.m. all the way to 10 p.m.," he says. "There were 40
000 [people], the most ever. It was the biggest event in our city's history."
Norton says the city takes pride in being a melting pot and this year, in addition to its Black Heritage Celebration, the city held its second annual Hispanic Heritage Celebration. Norton says Smyrna has the county's only nondiscrimination ordinance.
"We're really making an effort to make sure all of our citizens are recognized and appreciated and have a seat at the table," he says.
After setting the trend for vibrant suburban downtowns back in the late '90s, Norton says the city is giving its downtown a refresh, taking out a roundabout to make way for a new park that's expected to be completed this spring. There are also plans for a second new park on a vacant space next to the community center on Atlanta Road.
"In 2019, as I campaigned, I found the citizens perceived our downtown as being stale with not enough restaurants, not enough retail," he says. "The idea is to bring people downtown, and when you bring those people downtown the businesses and retail with follow."
Over the next six years, the city expects to collect between $50 million and $60 million in funds from its 2022 SPLOST referendum, money that is earmarked for voter-approved projects like a new parking deck, a splash pad at River Line Park in Ward 7, an aquatic center on Atlanta Road that's in the planning stages now and a "revamp" of South Cobb Drive between Concord Road and Windy Hill Road.
"It's a forgotten stretch of road in our city that's been neglected for years and years and it's right next to the downtown central corridor," Norton says. "We understand the value of putting resources there and what that could mean for that corridor and the halo effect that will have for the residents of Ward 5. Our vision for that corridor is more density, more retail, more restaurants, walking trails, biking trails – a complete refresh which we think will be an economic driver for our city."
Smyrna isn't the only Cobb city that knows how to celebrate. Though it wasn't a birthday event, thousands of people descended on Powder Springs last May for the city's second annual Bringing the Sea to The Springs, a three-day seafood festival at Thurman Springs Park.
"It put us on the map," Mayor Al Thurman says. "It was phenomenal! People are still talking about it."
This year's event will be held May 12 to 14. And it's just one of the many things happening in and around Thurman Springs Park in the heart of downtown. Over the last year, three new restaurants and a brewery opened, and in July, developers broke ground on the first phase of a town-center project that will bring 226 new apartments to a 6.6-acre site downtown.
"These are one- and two-bedroom apartments downtown, overlooking the park," says Thurman, for whom the park is named. "Downtown is going to be different, but we believe that it's going to create a daytime and a nighttime population. In the past, there's been no density downtown so there was nothing going on during the week.
In creating its town center, Powder Springs has taken the unique step of acquiring properties to sell to developers of its choice. "That way we control our own destiny," says Thurman.
"If we own the land or the building, we're not trying to make a profit. Just as long as we're getting what we want, that's the whole idea," he says. "We're not trying to be Atlanta, we're not trying to be Marietta or Smyrna. We're trying to be Powder Springs."
---
LOCAL FLAVOR
Experiencing the Arts
In just a few months, the ArtsBridge Foundation will be rolling out the purple carpet at the Cobb Energy Performing Arts Centre to celebrate excellence in high school musical theater. The Georgia High School Musical Theatre Awards – Shuler Hensley Awards® program is fashioned after Broadway's Tony Award and is named in honor of actor, singer and Georgia native Shuler Hensley, himself a winner of Tony, Outer Critics Circle and Drama Desk awards.
"The nominations will be announced live on GPB [Georgia Public Broadcasting] in March and finalists will be in the building on April 20 to learn who the selected winners are," says Jennifer Dobbs, executive director of the ArtsBridge Foundation. "Students are driven to the front of the building where they walk the purple carpet in their finery and are interviewed as part of this program.
Six productions nominated for best overall will be featured throughout the evening. The lead performers will have their own ensemble performances, Dobbs says. An additional 50 to 150 students are also part of an ensemble that will perform opening and closing numbers. The two-hour awards show is broadcast live on GPB.
"We are four-time Southeast Emmy award winners [for Special Event Live Coverage]," Dobb says. "We should not be a best-kept secret. Everyone should know what a quiet leader we are."
Since 2007, the ArtsBridge Foundation has been providing arts education to K-12 students across the state through unique programming and engaging experiences, including field trips to Cobb Energy Centre. An education advisory committee,
comprised of 25 educators, administrators and fine arts professionals representing 15 Georgia counties, helps the nonprofit curate the field trips, Dobb says.
"So when we curate our field trips, we curate them on such factors as grade level, school subject, culture, art form and more because we like to offer a diverse slate of performances that can appeal to our diverse range of students," she says. "The programs we offer directly tie into classroom curriculum and the Georgia Standards of Excellence." Through field trips alone, the ArtsBridge Foundation can serve 20,000 students annually.
In addition to the Shuler Awards and field trips to Cobb Energy Centre, ArtsBridge offers professional development programs, such as a Performing & Visual Arts College Fair, Technical Theatre Workshops and master classes to give students the opportunity to learn from or train with various experts in the field.
"We're here to be the literal bridge to the arts for schools, students and families," Dobbs says. "Our mission is to expand our programs and our vision is to provide everyone with access to arts experiences."