Organizations: Society of St. Vincent de Paul
The Society of St. Vincent de Paul – Georgia's oldest such service organization – assists with all basic needs.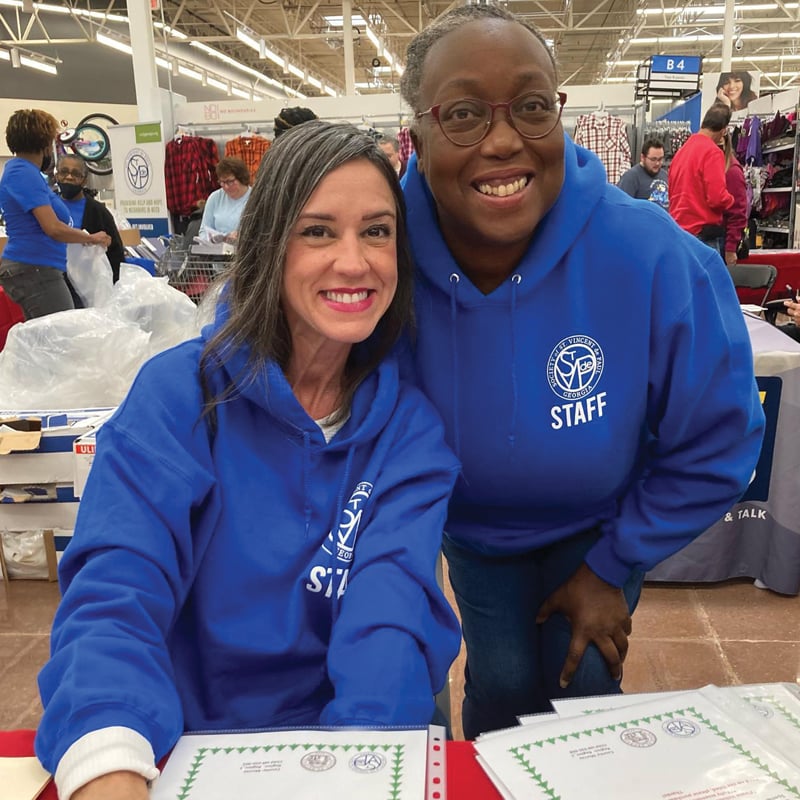 The Society of St. Vincent de Paul (SVdP) began in 1833 in Paris. Antoine Frédéric Ozanam, a student at the Sorbonne, was appalled at the poverty he saw. He and his friends decided to put their Catholic faith into hands-on action to help those who were struggling.
Their organization grew quickly and SVdP arrived in Georgia in 1903 with the mission to stabilize those in crisis and create paths to self-sufficiency. With 73 local service hubs and more than 3,000 caseworkers, the Atlanta-based nonprofit is the largest and oldest service organization of its kind in Georgia.
"We help with all basic needs, including housing, utilities, food and clothing, along with friendship and prayer," says SVdP Georgia CEO Patrick McNulty.
The organization receives support from Georgia Power, Kroger and Gas South to meet its goals. Other funding comes from 12 thrift stores, and proceeds stay in each shop's community.
SVdP offers one of Georgia's only statewide free pharmacies, providing insulin and other life-sustaining medications. However, the No. 1 problem facing Georgia is housing, McNulty says.
"The income gap between the haves and have-nots is widening, and the government assistance that came with COVID-19 has dried up, leaving a lot of people suddenly in crisis," he says. "Our requests for assistance are up, and we're generally seeing more people who need help."
A recent SVdP program targets individuals and families who are staying in long-term motels. "We help them transition into a home," McNulty says.
SVdP Georgia gave $19 million in assistance in 2020 to 116,000 people – numbers that would likely amaze the group's 19th-century founders.