Georgia Trend Daily – Dec. 19, 2022
Dec. 19, 2022 The Center Square
T.A. DeFeo reports that jobs created because of Georgia's Job Tax Credit program generated less economic activity than the cost of implementing the program, a new report found. According to "The Economic and Fiscal Impacts of Georgia's Job Tax Credit Program" report, prepared by Georgia State University's Fiscal Research Center for the Georgia Department of Audits and Accounts, the Job Tax Credit program was initially intended to increase employment in the state's 40 most distressed counties.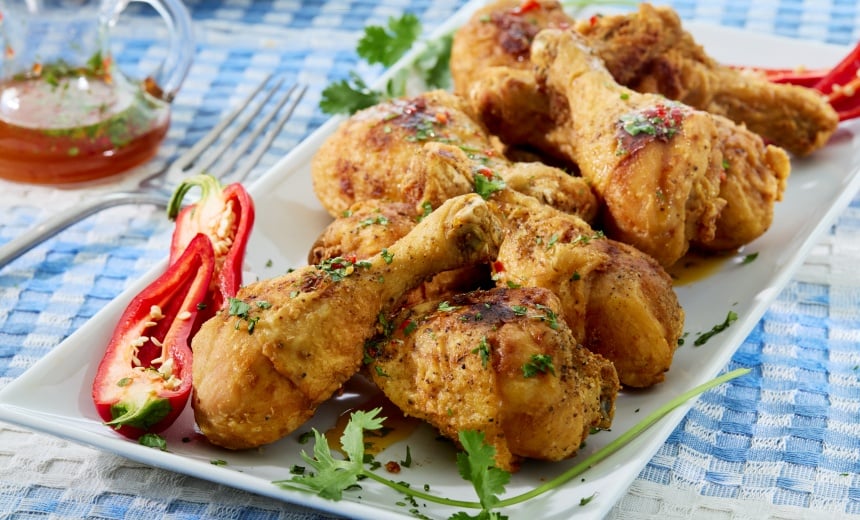 Dec. 19, 2022 Georgia Trend – Exclusive!
Sucheta Rawal reports that the first thing that you think about during the holidays? Food. Parties, family gathering and baking together are integral to the festive season. A new book shows us how to approach our food with kindness, respect and dignity.

Dec. 19, 2022 Atlanta Journal-Constitution
Hope Dean reports, in Georgia, where the crypto industry is growing, some insiders acknowledge tighter controls are coming — but they hope regulation won't stifle the industry. CleanSpark is a Nevada-based Bitcoin mining company with four mining facilities in Georgia.

Dec. 19, 2022 Columbus Ledger-Enquirer
Brittney McGee reports that Synovus Financial Corp. will have a new chairman of the board next year, the company announced Friday. President and CEO Kevin Blair will succeed Kessel Stelling, who will retire as chairman Dec. 31, the Columbus-based financial services company said in a news release.

Dec. 19, 2022 Savannah Morning News
Amy Paige Condon reports that based on Georgia Southern University's Coastal Empire Economic Monitor newsletter, the regional economy continued to slow during the third quarter like much of the national economy as the Federal Reserve raised interest rates in an effort to avoid a recession. But it's no time to panic, according to Michael Toma, professor of economics at GSU.


Dec. 19, 2022 Rome News-Tribune
John Bailey reports that rows and rows of packed products fill the shelves of the Hillman Group's largest distribution facility in the U.S., located in Shannon. The massive 450,000 square foot facility will consolidate the company's operations in Northwest Georgia and serve as a distribution center for its Protective Solutions division, comprised of flagship brands like Firm Grip and AWP work gear.

Dec. 19, 2022 Gainesville Times
Jeff Gill reports that Northeast Georgia Health System has had several personnel moves recently, including a new president at Northeast Georgia Medical Center Gainesville. John Kueven, most recently a senior vice president with Atlanta-based Wellstar Health System, will oversee NGMC Gainesville operations as its new leader, as well as New Horizons long-term care centers and mental and behavioral health services provided through Laurelwood.

Dec. 19, 2022 Milledgeville Union-Recorder
Gil Pound reports that national grocery chain Publix is coming to Milledgeville with a target open date set for summer 2024. That information is courtesy of Josh Beyer, senior vice president of The Sembler Company, which is the Florida-based firm behind the retail development.

Dec. 19, 2022 Georgia.gov
Staff reports that Governor Brian P. Kemp on Friday announced the following judicial appointments: Jaletta Long Smith to the State Court of Gwinnett County; the Honorable Kevin Morris to the Superior Court of the Alcovy Judicial Circuit; Shannon Wallace to the Superior Court of the Blue Ridge Judicial Circuit; the Honorable Sonyja J. George to the State Court of Clayton County; and Scott F. McAfee to the Superior Court of the Atlanta Judicial Circuit.

Dec. 19, 2022 Athens Banner-Herald
Wayne Ford reports that a newly-elected state House representative from Barrow County was released from jail on bond Friday, but the charges against him multiplied from the time he was arrested on Thursday. Daniel Edwin Rampey, 67, was initially arrested on three felony charges ranging from burglary to drug possession, but by Friday there were 19 felony counts filed against him, according to records at the Barrow County Detention Center.

Dec. 19, 2022 Capitol Beat News
Rebecca Grapevine reports that the federal government should ensure Medicare Advantage insurers Humana and Aetna cover cataract surgeries for older Georgians without delays or denials, Georgia's Democratic Congressional representatives said this week. Aetna started requiring prior authorizations (PAs) for cataract surgeries in its Medicare Advantage plans across the country last year.


Dec. 19, 2022 Atlanta Journal-Constitution
Ron Sirmans reports, when Elliott Levitas became Georgia's first Jewish congressman in 1975, he was already known for being a public servant who had stood up against racism in the formerly segregated state. And he continued his call to aiding others years afterward, helping to lead a landmark class-action lawsuit on behalf of American Indians against the U.S. government.