Georgia Trend Daily – Dec. 16, 2022
Dec. 16, 2022 Georgia Recorder
Stanley Dunlap reports that the Georgia Public Service Commission is primed to vote Tuesday on Georgia Power's three-year rate plan after the utility company and state regulatory staff agreed to a 39% lower hike on customers' bills than originally proposed. A trimmed down $1.8 billion deal that would prevent a sharp rise in electricity rates beginning in January was debated by the state's largest utility company, the Public Service Commission, and investors for several hours Thursday.


Dec. 16, 2022 Georgia Trend – Exclusive!
Jason Bearden reports, for many people, the American dream of home ownership represents a significant milestone in their lives. A March 2022 survey published by Bankrate.com, a leading financial services company, revealed that 74% of Americans ranked homeownership as the number one measure of prosperity – higher than a career (60%) and a college education (35%).

Dec. 16, 2022 Atlanta Journal-Constitution
Michael E. Kanell reports that Georgia's unemployment rate remained low in November and many employers are still scrambling for employers, the pace of growth has decelerated — evidence that a year of interest-rate hikes has thrown some sand in the economic gears. Layoffs are still relatively low, but the state added just 1,000 jobs during the month, the weakest expansion in more than a year, according to a report Thursday from the Georgia Department of Labor.

Dec. 16, 2022 GlobalAtlanta.com, Georgia.org
Trevor Williams reports that Georgia's long-standing relationship with Japan and how Georgia businesses can work with GDEcD's International Trade team to connect with potential business partners or enter new markets. Georgia has operated a trade and investment office in Tokyo for nearly 50 years.

Dec. 16, 2022 GPB
Riley Bunch reports that an unusual memo went out to state agencies from Gov. Brian Kemp's office Thursday morning. The Republican governor notified executive branch heads that use of the popular social media app TikTok is banned from state systems and devices — including employee-issued laptops and cellphones.


Dec. 16, 2022 Savannah Morning News
Marisa Mecke reports that the National Park Service is drafting up a new long-term plan to manage Cumberland Island National Seashore, aiming to bring new visitors on-site and to adjust the usage of the natural resources to accommodate the growing number of people coming ashore each year. The update will overhaul the island's currently-operating 1984 management plan to better accommodate the modern use of the land.

Dec. 16, 2022 Solar Power World
Billy Ludt reports that Facebook parent company Meta is commissioning seven new solar projects in Georgia and Tennessee totaling 720 MWAC to support its regional operations with renewable energy. Silicon Ranch, an independent power producer, is partnering with Walton Electric Membership Corporation (EMC) and the Tennessee Valley Authority (TVA) to supply renewable power to serve Meta's data centers in Georgia and the Tennessee Valley.

Dec. 16, 2022 Gainesville Times
Brian Wellmeier reports that Gainesville is looking to spend about $5 million to repave the primary runway at Lee Gilmer Memorial Airport. Airport Manager Lisa Poole delivered the proposed resolution to council members at a Thursday work session, stating 75% of the rehabilitation project would be financed through federal grant funds and 14% from state grant funds, with the remaining 11% funded through the city's local share.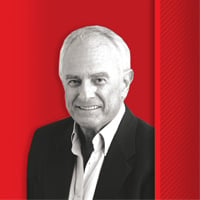 Dec. 16, 2022 Georgia Trend – Exclusive!
Loran Smith writes, in the first week of September, Vince Dooley, the former University of Georgia (UGA) coach and athletic director, turned 90, a milestone for this Mobile, Ala., waterfront-born kid who was not just the most beloved coach in Georgia but also a breaker of icons. And then, just eight weeks later, he was gone.

Dec. 16, 2022 The Center Square
T.A. DeFeo reports that the Georgia chapter of a national grassroots advocacy organization wants state lawmakers to repeal the state's certificate of need laws. Americans for Prosperity-Georgia says the requirement limits access to quality care and drives up prices.

Dec. 16, 2022 Capitol Beat News
Rebecca Grapevine reports that Georgia should establish special economic prosperity planning districts for its 10 Historically Black Colleges and Universities (HBCUs), a bipartisan state Senate committee recommended Thursday. The proposed HBCU Innovation and Economic Prosperity Planning Districts would help the colleges address critical needs and increase engagement from the surrounding communities, said committee chairwoman Sen. Sonya Halpern, D-Atlanta.


Dec. 14, 2022 Atlanta Journal-Constitution
Patricia Murphy, Greg Bluestein and Tia Mitchell report that the 2022 campaign is hardly in the rearview mirror but, brace yourselves Georgia, the maneuvering for another show-stopping Georgia election is already heating up. No, we're not referring to the race for the White House in two years, although Georgia will play a prominent role in that campaign.