Georgia Trend Daily – Dec. 14, 2022
Dec. 14, 2022 Georgia Ports Authority
Staff reports that Georgia Ports Authority moved 464,883 twenty-foot equivalent container units in November, a decrease of 6.2 percent or 30,866 TEUs compared to the same month last year. Compared to November 2019, the Port of Savannah's performance constitutes an increase of 28 percent over three years.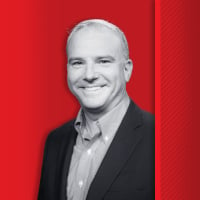 Dec. 14, 2022 Georgia Trend – Exclusive!
Brian Robinson reports that the last month of this year's general election, Republican candidates for statewide office targeted minority voters in ways we've rarely seen in the past. Gov. Brian Kemp in one week participated in a town hall at Clark Atlanta University, an HBCU, and took questions at an event put on by Black radio stations.

Dec. 14, 2022 Atlanta Journal-Constitution
Kelly Yamanouchi reports that Delta Air Lines sees strong travel demand this month and expects to grow revenue by 15-20% next year, according to its latest financial update Wednesday. Atlanta-based Delta has been focusing on rebuilding its operation, after cutting flights and slashing headcount through early retirements and buyouts during the COVID-19 pandemic.

Dec. 14, 2022 GlobalAtlanta.com
Trevor Williams reports that one of Georgia's longest-standing freight forwarders is being acquired by a Canadian firm in a deal that is expected to expand the global reach of both entities. Savannah-based D.J. Powers Company Inc. is combining with Russell A. Farrow Ltd.'s U.S. operation in a deal that will see Farrow take a majority stake in D.J. Powers.

Dec. 14, 2022 State Affairs
Jill Jordan Sieder reports that the pain at the pump is ending as we close out a year of high inflation and soaring gas prices. According to motorist group AAA, Georgia's average price for a gallon of regular gasoline was $2.86 on Tuesday.

Dec. 14, 2022 Marietta Daily Journal
Chart Riggall reports that Cobb County commissioners are considering changing the county's stormwater management fees from what Chairwoman Lisa Cupid called an "inequitable" system Tuesday. But what form those changes might take remains very much open for discussion after an afternoon work session on the subject.

Dec. 14, 2022 Gwinnett Daily Post
Curt Yeomans reports that if there is one issue that Gwinnett County commissioners and legislators share concerns about, it is housing. Rental housing in particular is an issue the legislators and county leaders are looking at.

Dec. 14, 2022 Georgia Recorder
Stanley Dunlap reports that a statewide audit of Georgia's U.S. Senate runoff begins on Wednesday allowing counties the chance to confirm the results of Democratic Sen. Raphael Warnock defeating Republican nominee Herschel Walker by 100,000 votes. Meanwhile, the start of the audit coincides with urges by election reform groups and cybersecurity experts that federal authorities investigate voting system breaches that played out in south Georgia and several other states in the wake of the 2020 presidential election.

Dec. 14, 2022 Rome News-Tribune
John Bailey reports, recently reelected 14th District U.S. Rep. Marjorie Taylor Greene said in a statement that she was joking when she told the New York Young Republican Club that pro-Trump mobs would have been armed if she had led the attempted insurrection on Jan. 6, 2021. "The White House needs to learn how sarcasm works," Greene said in a statement.

Dec. 14, 2022 Savannah Morning News
Abraham Kenmore reports that Georgia Rep. Andrew Clyde, R-Athens, this month wrote a letter to Secretary of Labor Marty Walsh expressing concern about what he anticipates is an increase in wages for temporary agricultural workers on H-2A visas. The letter was signed by 45 Congressional representatives in total, including all eight of Georgia's Republican representatives and the third-ranked Republican in the House, Elise Stefanik.

Dec. 14, 2022 Capitol Beat News
Dave Williams reports that a legislative study committee voted Tuesday to recommend paying Georgia law enforcement officers a starting salary of $56,000 a year, the national average. The House State and Local Law Enforcement Salaries Study Committee also proposed that the state create an optional statewide law enforcement retirement system retiring law enforcement officers and firefighters could choose to join rather than their local agency's pension plan.

Dec. 14, 2022 Atlanta Journal-Constitution
Patricia Murphy, Greg Bluestein and Tia Mitchell report that a few minutes after then-President Donald Trump began a call to Secretary of State Brad Raffensperger to demand that he "find" enough votes to overturn his 2020 Georgia defeat, top aides to Trump and Raffensperger were firing off texts to each other. The text exchange was part of a remarkable cache of 2,319 messages that Meadows turned over to the U.S. House committee investigating the mob that attacked the U.S. Capitol on Jan. 6, 2021.