Georgia Trend Daily – Dec. 13, 2022
Dec. 13, 2022 CNN
Michelle Watson reports that Dorothy Pitman Hughes, the co-founder of one of the most prominent feminist magazines, has died, according to a funeral home in Georgia and her longtime colleague and friend Gloria Steinem. Hughes, co-founder of Ms. Magazine, died at the age of 84 on December 1 in Tampa, Florida, according to Sconiers Funeral Home.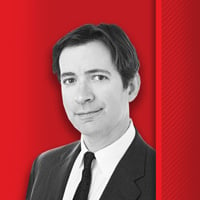 Dec. 13, 2022 Georgia Trend – Exclusive!
Ben Young writes, Georgia is already in a pretty rough position when it comes to funding for our public schools. Ranking 6th in public school enrollment nationally, we rank 35th in per-student funding.

Dec. 13, 2022 Atlanta Journal-Constitution
Kelly Yamanouchi reports that record numbers of Georgians are expected to hit the roads over the next few weeks, as an estimated 3.5 million people in Georgia are planning to travel for Christmas and year-end holidays, according to a AAA forecast. The vast majority of the people who travel for the holidays go by car.

Dec. 13, 2022 Clayton News-Daily, UGA
Maria Lameiras reports that as demand for organic food continues to rise, organic agriculture has attracted both long-time producers and new farmers into the industry. University of Georgia researchers are working on a new study meant to develop best practices for transitioning farmers starting out with land that has been used for grazing or has lain fallow.

Dec. 13, 2022 Marietta Daily Journal
Chart Riggall reports that Cobb commissioners are expected to vote Tuesday on renewing the county's revenue sharing agreement with the Cobb-Marietta Coliseum and Exhibit Hall Authority for another 30 years. Critically, it'll be an extension of the current arrangement which sends 62.5% of hotel/motel tax proceeds to the authority, the owner and operator of the Cobb Galleria and Cobb Energy Performing Arts Centre (CEPAC).

Dec. 13, 2022 The Center Square
T.A. DeFeo reports that the Georgia Ports Authority plans to expand its Ocean Terminal complex in Savannah to accommodate expanding container operations. Port officials said they will use Series 2022 Revenue Bonds to fund the $410 million dock renovation and realignment.

Dec. 13, 2022 Capitol Beat News
Rebecca Grapevine reports that state Department of Education (DOE) has identified 175 low-performing schools that need additional support to improve student performance for the 2022-2023 school year. In good news, 57 schools exited the list for the year.

Dec. 13, 2022 Cherokee Tribune
Ethan Johnson reports that a project to expand high-speed fiber internet into new areas in Cherokee County recently reached its halfway point. Cherokee County Chamber of Commerce President and CEO Pamela Carnes and other members of the chamber joined Kinetic executives and employees Thursday at the chamber office in Canton to celebrate the midpoint in the construction of gig-speed fiber internet for more than 26,000 homes and businesses in Canton and surrounding parts of Cherokee County.

Dec. 13, 2022 Reporter Newspapers
Sally Bethea reports, the National Park Service has proposed to dramatically alter the way a beloved barrier island on Georgia's coast has been managed for decades. Cumberland Island National Seashore, a unit of the national park system, is threatened by an overdue but fatally flawed new management plan. The deadline for the public to make comments is Dec. 30.

Dec. 13, 2022 Georgia Recorder
Stanley Dunlap reports that the Georgia Department of Community Affairs has received an inquiry from the state's Democratic congressional members over the agency's decision to stop accepting new applications for a $1.1 billion program designed to keep thousands of families with a roof over their heads. Six Democratic members of the Georgia delegation sent a letter to Christopher Nunn, commissioner of the Department of Community Affairs, asking him why he closed off new applications for the Georgia Rental Assistance program and how the remaining funds would be distributed.

Dec. 13, 2022 GPB
Riley Bunch reports that Georgia's upcoming legislative session will be marked by new leadership in both chambers and an increasingly diverse incoming class of freshman lawmakers. Matching trends with the expanding state electorate, nonwhite members of the General Assembly are eying to bolster their political power by banding together — both Democrats and Republicans — to advocate for members of their communities.

Dec. 13, 2022 Atlanta Journal-Constitution
David Wickert reports that the U.S. Department of Justice has subpoenaed the Georgia Secretary of State's Office and at least one metro Atlanta county as it continues to investigate former President Donald Trump's efforts to overturn the 2020 presidential election. A copy of the Dec. 9 subpoena obtained by The Washington Post shows DOJ has requested "any and all communications in any form to, from or involving" Trump, his campaign, employees or attorneys.