The Georgia File: Changing Lives and Voters' Minds
As Georgia continues to diversify, Republicans must bring different demographics into their coalition with policy issues that build voter loyalty.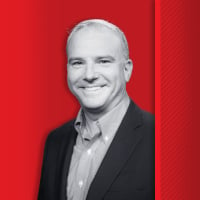 In the last month of this year's general election, Republican candidates for statewide office targeted minority voters in ways we've rarely seen in the past.
Gov. Brian Kemp in one week participated in a town hall at Clark Atlanta University, an HBCU, and took questions at an event put on by Black radio stations. Candidate for lieutenant governor Burt Jones hosted a roundtable on the Southside of Atlanta to hear the concerns of Black business owners. Herschel Walker's run for Senate put a Black Republican at the top of the ticket, and Walker held numerous events at GOP minority outreach offices. Insurance Commissioner John King, a native of Mexico, thrilled Latino voters with stump speeches in fluent Spanish. Attorney General Chris Carr discussed how his gang prosecution unit targeted criminals who disproportionately terrorize minority, low-income and immigrant neighborhoods.
This outreach isn't just the right thing to do – and it is – it's also a political necessity. Georgia is now a majority-minority state. There's simply no pathway to winning statewide elections without the support of a significant number of minorities.
In this cycle, Republicans had built up goodwill with some minority voters because of broad approval of Kemp's moves to keep our economy and schools open during the pandemic and his refusal to bow to former President Trump's demands over the 2020 election. Kemp also appointed many minorities to state boards and vacant elected positions.
As Georgia continues to diversify, Republicans must continue to build on those gains and bring different demographics into their coalition with policy issues that build voter loyalty.
Jones is putting forward an idea that would do just that: school choice. He's called for new policies that "empower parents to make the best educational choices for their children."
Georgia has many great public schools, while others are continuously failing and unsafe. For families whose kids are trapped in the latter – and statistically doomed to continue the cycle of poverty – school choice offers a lifeline and hope. Once parents get choice, they won't vote for politicians who threaten to take it away.
Many traditional Republicans have long pushed for school tax dollars to follow the child, believing market forces increase standards while monopolies lower them. The need for more options zoomed to the top of Americans' minds during the pandemic when millions of families were stranded by public school closings that dragged on. Parents without childcare had to leave the workforce. Millions of kids fell behind, and many may never catch up.
Georgia families who could afford private schools lost far fewer classroom days. It displayed a stark and egregious divide between the opportunities of the haves and those of the have-nots.
Republicans in the General Assembly can make sure that never happens again by moving in this year's legislative session to enact Education Savings Accounts (ESA), which give families the state portion of each child's education dollars and allow them to put it toward private school tuition. Local school boards and teacher unions will vehemently fight any proposal that diverts money, but the fact is they will still receive the federal and local dollars, even though they're not having to educate that child.
Georgia lags behind other Southern states on this long-held conservative goal. In 2018, Ron DeSantis won the governorship of Florida by less than 40,000 votes out of an electorate much larger than ours. In an opinion piece, The Wall Street Journal attributed the win to more than 100,000 Black women – 18% of the Black female vote – crossing parties to vote for the Republican. These women voted GOP because they knew DeSantis would protect the Step Up for Students program which gives low-income kids taxpayer-funded scholarships to attend private schools. Even more attend the state's 650+ public charter schools.
Under DeSantis, Florida Republicans have continued to expand school choice and, as a result, have grown their multicultural coalition.
Georgia has taken significant strides toward empowering parents, passing a constitutional amendment in 2012 to allow state charter schools in areas where local school boards had blocked them and expanding access to the Special Needs Scholarship, which is essentially an ESA for students who have learning challenges. But we still have a long way to go to catch up with other states.
School choice can change young lives for the better, and it can simultaneously improve the GOP's political fortunes in a state that's ever more diverse.