Georgia Trend Daily – Nov. 14, 2022
Nov. 14, 2022 Newnan Times-Herald
Clay Neely reports, a stunning $2.57 billion investment from a Norwegian battery developer aims to create more than 700 new jobs over the next six years in Coweta County. FREYR Battery, a producer of battery cells for stationary energy storage, electric mobility and marine applications, announced plans Friday to create its facility at the Bridgeport industrial park site near exit 41.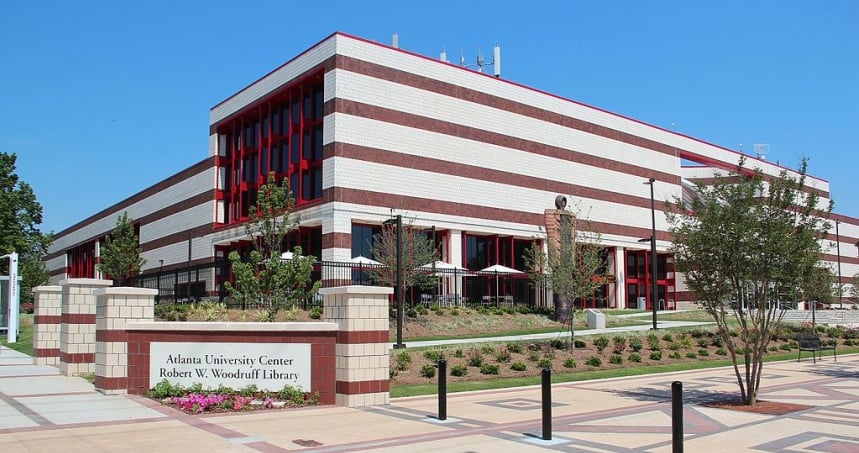 Nov. 14, 2022 Georgia Trend – Exclusive!
Kenna Simmons reports that over some 50 years, the Dual Degree Engineering Program at the Atlanta University Center Consortium has had a mission to graduate more Black engineers. A new $1.5 million investment gives that mission a boost by helping create a new national hub called IDEA (officially, the Institute for Dual Degree Engineering Advancement) focused on increasing the number of minority engineers across the country.

Nov. 14, 2022 Atlanta Journal-Constitution
Drew Kann reports that consumer advocates and staff for state regulators this week raised alarms about a Georgia Power practice that automatically places new customers into a complicated rate plan they say is confusing and often drives up bills, even for households that use less energy.

Nov. 14, 2022 GlobalAtlanta.com
Trevor Williams reports that in the latest testament to the enduring job-creation potential of Japanese investors in Georgia, Nichiha USA is set to add another building at its Macon site, expanding production there for the second time since setting up shop 16 years ago. The Nagoya-based maker of construction materials, including fiber-based cement used in exterior plank siding and architectural wall panels, first spent about $100 million in Macon, then added $120 million in 2018.

Nov. 14, 2022 Savannah Morning News
Nancy Guan reports that On Nov. 1, a set of 12 supply chain and logistics startups became the first cohort to join the Savannah business accelerator program, which is geared towards fixing supply chain issues with innovative tech solutions. Heading the business accelerator program is Silicon Valley-based venture capital firm Plug and Play Tech Center, a corporate innovation platform that matches startups with corporations seeking a solution to issues or, as the firm calls it, "pain points".

Nov. 14, 2022 Athens Banner-Herald
Parish Howard and Marisa Mecke report that many Georgia farmers welcome soil amendments as a nitrogen-rich free alternative to expensive fertilizer. But neighboring landowners say the putrid smell and flies attracted to the substance that can be derived from waste at pet food processing plants are just too much.

Nov. 14, 2022 Georgia Trend – Exclusive!
Julia Roberts reports, unpredictable commute times and traffic congestion are issues the Transform 285/400 project seeks to address. By focusing on reconstruction and expansion, this project will create long-term infrastructure stability and ultimately improve the travel and safety of Perimeter commuters.

Nov. 14, 2022 Albany Herald
Staff reports that Albany State University has been awarded $2.9 million for the Connecting Minority Communities Program federal grant from the United States Department of Commerce. This grant was made possible by the Consolidated Appropriation Act of 2021.

Nov. 14, 2022 Georgia Recorder
Ross Williams reports, according to a Georgia Department of Public Health report, Georgia had the 12th-highest stroke death rate in the U.S. in 2020. With 4,821 deaths, it was the fourth-leading cause of death that year. And the disease does not only afflict the elderly.

Nov. 14, 2022 WABE
Emily Wu Pearson reports that state Representative-elect Ruwa Romman and state Senator-elect Nabilah Islam will be the first Muslim women in their respective chambers. Their districts are in Northwest Gwinnett county, and the two women are making Georgia history.

Nov. 14, 2022 Capitol Beat News
Rebecca Grapevine reports that when Georgians go to the polls – again – next month to vote in the U.S. Senate runoff, they'll be participating in a unique – and complicated – state tradition. That's because Georgia is the sole state to require runoffs in both primary and general elections.

Nov. 14, 2022 Atlanta Journal-Constitution
Patricia Murphy, Greg Bluestein and Tia Mitchell report that the race for governor is over and voters on Dec. 6 will choose between U.S. Sen. Raphael Warnock and Republican Herschel Walker for the U.S. Senate. But a third powerful position in Georgia will be decided this morning.