Railfan Festival in Cordele Nov. 11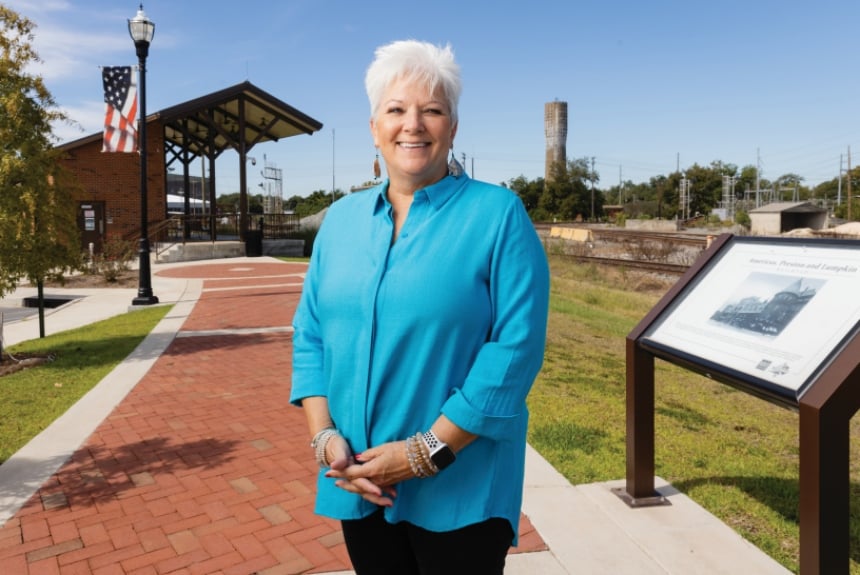 While many locals in small towns across Georgia complain about the delays caused by trains crossing the railroad tracks in their downtowns, the city of Cordele has embraced its rail history. In doing so, it is welcoming people from allover the world – virtually and in-person – to this small South Georgia town.
The Railfan Festival draws about 400 people to downtown each year, says Monica Rentfrow, director of Downtown Cordele. This year's event is Saturday, Nov. 11. "I know that's not a lot for the bigger cities, but for little, rural Cordele, that's pretty awesome to have that number of people in downtown in a day," she says.
Originally founded as a junction between two major railroads, Cordele was named after the Savannah, Americus & Montgomery (SAM) Railroad president's daughter, Cordelia. The city is one of the only places in the South for rail enthusiasts to view a "unique" diamond crossing, which more than 80 trains pass over each day. The historic SAM Shortline – "Georgia's Rolling State Park" – departs on railways excursions from downtown as well, with several trips in November and December.
As part of a rail tourism plan, the city created RailWay Park in the heart of downtown, the star of which is a recently opened $700,000 viewing platform for folks to sit a spell and watch the trains. There's even live, 24/7 streaming from the platform on a dedicated YouTube channel, Virtual Railfan. People from all over the world are tuning in, Rentfrow says.
"We built the park and tourists are coming to town and they're spending money, they're spending the night; they're feeding into our local economy and that's what we want," she says. "And we're meeting the nicest people. We had a visitor from Scotland who saw the platform on Virtual Railfan on YouTube and he came to Cordele just to see it and spent a whole week here."
Photo by DavidParksPhotography.com. Shown is Monica Rentfrow, director of Downtown Cordele, in RailWay Park 
Do you follow us? Find us on Linkedin, Facebook, Twitter and Instagram.