Georgia Trend Daily – Nov. 2, 2022
Nov. 2, 2022 Georgia.org
Staff reports that Governor Brian P. Kemp today announced that family-owned, Hawaii-inspired food company King's Hawaiian® will invest more than $85 million in expanding its Oakwood facility, creating more than 160 new jobs. "Great job creators like King's Hawaiian continue to expand their operations here in the Peach State because they know we're a safe bet for success," said Governor Brian Kemp.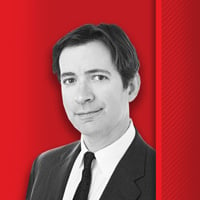 Nov. 2, 2022 Georgia Trend – Exclusive!
Ben Young writes, I know how fortunate I am, with a loving family, a terrific job and a great home. I also know not everyone has what I have. Our inaugural Georgia 500 issue, which debuts this month, contains an excellent section on the nonprofits working to improve conditions for the less fortunate.

Nov. 2, 2022 Atlanta Journal-Constitution
Zachary Hansen reports that a South Korean company with technology developed in partnership with Georgia Tech broke ground Tuesday on a giant new semiconductor materials factory east of Atlanta, signaling Georgia's first foray into computer chip manufacturing. Absolics, a subsidiary of Korean conglomerate SK Group, touts its glass substrate material as a breakthrough in computer chip technology.

Nov. 2, 2022 The Brunswick News
Taylor Cooper reports that St. Mark's Towers will be getting a $6 million upgrade courtesy of the state Department of Community Affairs and the city of Brunswick. According to a Thursday press release from the city of Brunswick, the DCA awarded the $6 million grant to pay for repairs and window replacement in an effort to bring the senior independent living apartments on U.S. 17 up to hurricane standards.

Nov. 2, 2022 Valdosta Daily Times, CNHI
Asia Ashley reports that Georgia lawmakers authorized the legal possession of up to 20 fluid ounces of cannabis oil (with no more than 5% THC) by persons with qualified medical or health issues in 2015. But the state has run into several issues since then in enhancing the medical marijuana program to provide patient access.

Nov. 2, 2022 Marietta Daily Journal
Staff reports that Envirotech Vehicles Inc., a provider of new zero-emission, purpose-built electric vehicles, announced what it believes is the first deployment of an all-electric prisoner transport van in the U.S. via a partnership with Cobb County Fleet Management and the Cobb County Sheriff's Office. The company's 2022 model-year logistics van, which has been upfitted for prisoner transport, can travel approximately 200 miles on a full battery charge.


Nov. 2, 2022 11 Alive
Dawn White and Dalia Perez report that almost two centuries of American history line the walls at the Georgia State Capitol. Within the almost 300 portraits, sculptures, and other memorials that make up the capitol art collection, the stories of three prominent Native Americans are on display.

Nov. 2, 2022 State Affairs
Tammy Joyner reports, crime occurs once every 2 minutes and 47 seconds in Georgia, according to the Georgia Bureau of Investigation's 2021 Crime Statistics Summary Report, the latest data available. Depending on where you live in the state, that stat may be familiar or foreign to you.

Nov. 2, 2022 GPB
Peter Biello reports that Republican Marjorie Taylor Greene has sparked intense backlash among Democrats in part because of her amplification of conspiracy theories and lies about fraud in the 2020 presidential election. The 14th District doesn't usually attract much attention.

Nov. 2, 2022 The Current
Craig Nelson reports, for years Rep. Earl L. "Buddy" Carter has been dogged by accusations that as a longtime pharmacist in Pooler, he and his company amassed a fortune from the sale of prescription opioids. Less than two weeks before Election Day, the issue threatens to disrupt his hard-fought re-election campaign.

Nov. 2, 2022 Savannah Morning News
Maria Perez, Abraham Kenmore and Drew Favakeh report that a Georgia state senator running for reelection as a farmer who wants to "plow the field for a brighter future" has routinely hired a family of farm labor contractors who have a history of labor violations and are linked to a human trafficking investigation known as Operation Blooming Onion. Sen. Russ Goodman, R-Cogdell, who took office last year and is secretary of the Senate's Committee on Agriculture and Consumer Affairs, has relied on the contractors to provide seasonal foreign workers to pick blueberries on the more than 600-acre farm he owns with his father-in-law.

Nov. 2, 2022 Capitol Beat News
Dave Williams reports that the Georgia Department of Economic Development is doing a better job documenting the economic impact of the state's film tax credit, according to a follow-up review. But the General Assembly has not acted to cap the credit to control its growth, as a 2020 audit had recommended.

Nov. 2, 2022 Atlanta Journal-Constitution
Mark Niesse reports that Barbara Helm tried to vote, she found out that her Georgia voter registration had been challenged by another voter and canceled last summer. Helm, who is homeless and sleeps in her car, lost her ability to vote after a local Republican voter used the state's election laws to contest the registrations of over 31,000 Forsyth County voters this year.