The Georgia File: Georgia's Beloved First Lady
Fond memories of Sandra Deal.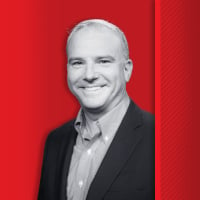 Former Gov. Nathan Deal has delivered on his wife's dying wish. The love of his life and a beloved Georgia first lady, Sandra Deal asked her husband to write a children's book. He finished the manuscript around the time of her death from cancer at age 80 in late August.
Her request comes as no surprise. She was a retired middle school teacher who championed childhood literacy as first lady, reading to hundreds of thousands of students in all 159 counties.
Every remembrance of Sandra mentioned this fact, cementing it as one of her greatest legacies. That work will carry on at places like the Sandra Dunagan Deal Center for Early Language and Literature at Georgia College, her alma mater.
Nathan said her commitment to literacy demonstrated two traits intrinsic to his wife: an indefatigable work ethic and a tendency to mother.
She showed both characteristics when her son Jason – now a longtime Hall County judge – ran on the track team at North Hall High School. After seeing Jason's team get creamed by a Barrow County squad, Sandra sought the advice of the opposing coach, who was married to one of Nathan's many cousins. He told her North Hall needed to start a cross country team, a suggestion she took to the principal. The principal told Sandra that was fine, so long as she found a coach. She did, and within two years North Hall had turned around its track team's fortunes and began excelling at the regional and state levels.
It wasn't just her own kids she looked out for.
Over the years, the Deals hosted around 20 foreign exchange students at their home. One flew back with her child from Germany to attend Nathan's inaugurations.
Another, from Jordan, came years later to the U.S. Embassy in Amman for a July 4 celebration to see Nathan when he was there for a congressional delegation trip to Iraq and Afghanistan. As a side note, that trip was the only one Nathan took while in Congress without Sandra because of the danger the trip posed.
Nathan's staff members got the mama treatment too.
Chris Riley served as Nathan's chief of staff for a quarter-century, including both terms in the governor's office. But when Chris was a young congressional staffer, Sandra told him to work on his writing skills. Heeding that advice, he audited classes at Gainesville College to do just that – and it worked.
Katie Byrd, who would later become communications director for Gov. Brian Kemp, staffed Sandra as a member of the governor's office. The former UGA cheerleader remembers telling Sandra she was going to Athens for the weekend, and then coming in the next day to find a raincoat on her desk. Sandra left it with a note that said she and Nathan had checked the forecast for Athens and thought she might need this.
The workers at the Governor's Mansion are long-term Georgia prison inmates living in a transition center. Sandra worked to help them get jobs after their releases and kept in touch after their releases. Nathan says at least six of those former inmates came to her funeral.
Sandra treated convicted felons no differently than she did the wealthiest Georgians. She didn't put on airs.
Early in Nathan's first term as governor, Sandra was asked to speak at the tony Weekend for Wildlife philanthropic event held each year at Sea Island. She was told the focus that year was turtles. They failed to specify issues related to sea turtles, such as ensuring they're able to lay their eggs safely on shore. Sandra talked about how she and her father-in-law, decades before, would pull turtles out of the farm pond, hammer the shells and laboriously dig out enough meat to make turtle soup.
Once the audience figured out the mix up, they roared with laughter. Sandra had no idea what they were laughing about, Nathan says with a smile.
Nathan Deal now cherishes those memories as he grieves his deep loss. The book he wrote at her request is called The Governor's Cat, based on their real-life pets Bill and Veto. Earlier in 2022, the Deals had found Bill dead in the driveway. The book covers how Veto mourned his companion's loss and learned to cope.
It will hold important lessons for kids, and perhaps its author, too.