From the Publisher: The Homelessness Puzzle
Preventing people in poverty from becoming homeless.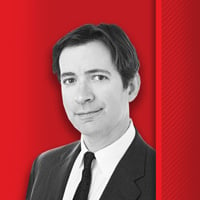 I know how fortunate I am, with a loving family, a terrific job and a great home. I also know not everyone has what I have. Our inaugural Georgia 500 issue, which debuts this month, contains an excellent section on the nonprofits working to improve conditions for the less fortunate. These organizations – old and new, large and small – form integral patches in Georgia's safety net and deserve attention and participation.
By and large the state does a good job of addressing these issues, but big problems loom. Georgia has been among the five fastest-growing states in the country since 2010. Property values have skyrocketed in some areas (though not everywhere). Several affected governments and school systems have lowered their millage rates to alleviate the impact higher home values would have on property taxes. Such decreases seek to ease the burden on property owners, but they come at the expense of services needed by those who lack homes of their own.
Georgia also signed a bill into law this year a bill to gradually lower the state income tax rate from 5.75% to 4.99% by 2029, even as the state's 2022 budget represented an $849 million decrease from 2020. Cuts included $44 million in health services and programs.
It's true that some of our service agencies are flush with federal COVID cash, and many are seeing successful results, particularly in helping veterans who lack housing. Atlanta reduced homelessness significantly through bold redeployment of federally subsidized housing after the 1996 Olympics, but now faces the issue of a persistent though smaller number of people who remain unsheltered. Georgia ranks 20th in homelessness nationally.
The problem is, the COVID money will run out and Georgia, like many successful states, is dangling dangerously close to repeating the mistakes that caused homelessness to spiral out of control in California.
In our state and in California, income inequality contributes to homelessness. As housing prices rise, people who make less money must spend a larger share of their income on housing. From 2008 to 2010, Georgia's income inequality ratio was 9.3, reflecting the average household income for the richest 20% of households to the poorest 20%. California's ratio was close at 9.5. The gap has likely widened since.
Georgia's overall cost of living (including housing) remains lower than the national average, while California's is 39% higher than the national average. But there is another reason why California residents are being priced out of housing.
The prevalence of NIMBYism has perpetuated homelessness for many years in California, which had 161,548 unsheltered people in 2020. Georgia, with a much lower population overall than California, had a little over 10,000, and nationally there were just over half a million. There's an abundance of legal avenues for blocking or slowing development – even anonymously. Restricting development to single-family homes and luxury projects has attracted top-tier employers and workers, driving up land values with no recourse for those who can no longer afford to live there.
Temporary shelters, too, are a tough sell in most neighborhoods. The dearth of shelters in California is the result of existing residents keeping them from being built. That means people literally have nowhere to go.
Preventing people living in poverty from becoming homeless in Georgia will be difficult. Already, we simply don't have enough affordable housing in our cities, from Atlanta to Macon to Savannah. Gentrification and investor-owned properties make the situation even more challenging. Many landlords are international conglomerates with little interest in community and some neglect their properties and tenants. Stakeholders in redeveloping areas will find it difficult to negotiate solutions with such distant partners.
The federal funds flowing through our agencies and nonprofits could be an opportunity to get ahead of these problems. One thing is clear, however: Making more housing accessible and managing gentrification are important pieces not only of the homelessness puzzle, but of Georgia's appeal – and its overall success. Keeping communities together is as important as keeping families together.
I'm all for lowering taxes, but we must remember services like shelters and treatment centers and even libraries are critical to keeping people on their feet. Reducing these services when the cost of living – including housing – continues to rise could be a gamble on Georgia's ability to care for its most vulnerable citizens.